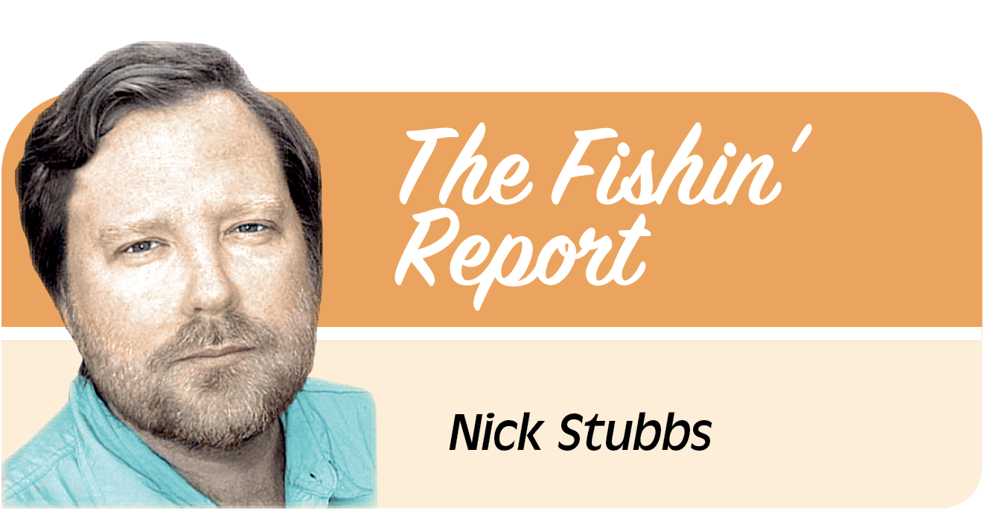 Guide bites
Capt. Mike Manning (727-243-8918): Capt. Mike reports the big gag grouper have made their way into shallow rocks just offshore. The fish are on the limestone bottom northwest of Hudson in 8 to 12 feet of water. He likes live pinfish or sardines for the best action, though it's a lot more fun cranking large diving plugs. Expect some Spanish mackerel in some of the same spots. Inshore, redfish are schooling everywhere now. Look for them around rocks, oyster beds, mangrove lines and near the creek and river mouths. Live pinfish or sardines are good baits. Snook are scattered along the shoreline mangroves and in the creeks, as well as outside points. Mackerel are on the shallow flats along Pasco, and Capt. Mike has noticed them darting through schools of sardines when he's netting bait in the mornings. They have been around the Gulf Harbors channels. Trout fishing is a bit off right now. It's a good time to plan a late afternoon trip that extends past dark. Fishing flooded rocks and channels, mangroves and other structure can be quite good at this time of year, with redfish a primary catch, along with snook.
Capt. Josh Fritz (352-345-9304): Capt. Josh says the redfish bite has been crazy-good. The fish are schooling in large numbers and finding them now can lead to multiple fish caught. Look around rocky island shorelines, outside rock points, or over oyster bars. Live pinfish have been producing the best action. Offshore, the gag grouper fishing has really picked up in shallow water. Big fish have moved in over limestone bottom northwest of Hudson, and he's been doing well in 8 to 12 feet of water.
Pasco tackle shop roundup
The Rusty Bucket (727-645-6598): Bill says the redfish bite has been "amazing." The fish are schooled, and there's has been some great action around Green Key. Pinfish have been the best bait, though live sardines also produce well. The sardines have been plentiful around the mouth of the Cotee River, where they can be netted early in the day. A handful of cobia have shown up in catch reports, with fish taken around channels when drifting live pinfish or crabs. A trip to 60 feet of water recently produced a nice haul of gag grouper and big mangrove snapper. A number of hogfish were taken, as well. Jigs heads with live shrimp worked on the snapper, while knocker rigs and shrimp were best for the hogfish.
One Stop Bait and Tackle (727-842-5610): Joe reports the redfish bite has been very strong, with anglers reporting schooling fish up and down the Pasco and North Pinellas coastlines. Live shrimp or pinfish have been good baits. Snook are around the flooded mangroves, creek mouths and inside the creeks. Most have been smaller males, but some anglers have been taking good numbers. Trout fishing has been just OK on the open grass flats in 5 feet of water, though many are reporting lots of short fish, so count on putting in some time to get a limit of keeper-sized fish. Live shrimp or jigs are a good choice. Mangrove snapper fishing has been pretty good in residential canals around rocks, seawalls and docks. Live shrimp will take them, but Joe says nothing is better than tiny, live pinfish.
Tarpon Trading Company (727-937-1488): Larry says a few anglers have taken some juvenile tarpon in the Anclote River, as well as some of the area bayous. Live shrimp gets them. Reds have been running the mangrove lines when the water is high, and they are schooling. An angler took some to 20 inches fishing the causeway at Sunset Beach, where a few small snook also are being landed. The bridges on the Fred Howard Park causeway are producing a few reds and small snook. An angler fishing the Anclote River near Rusty Bellies landed some small snook.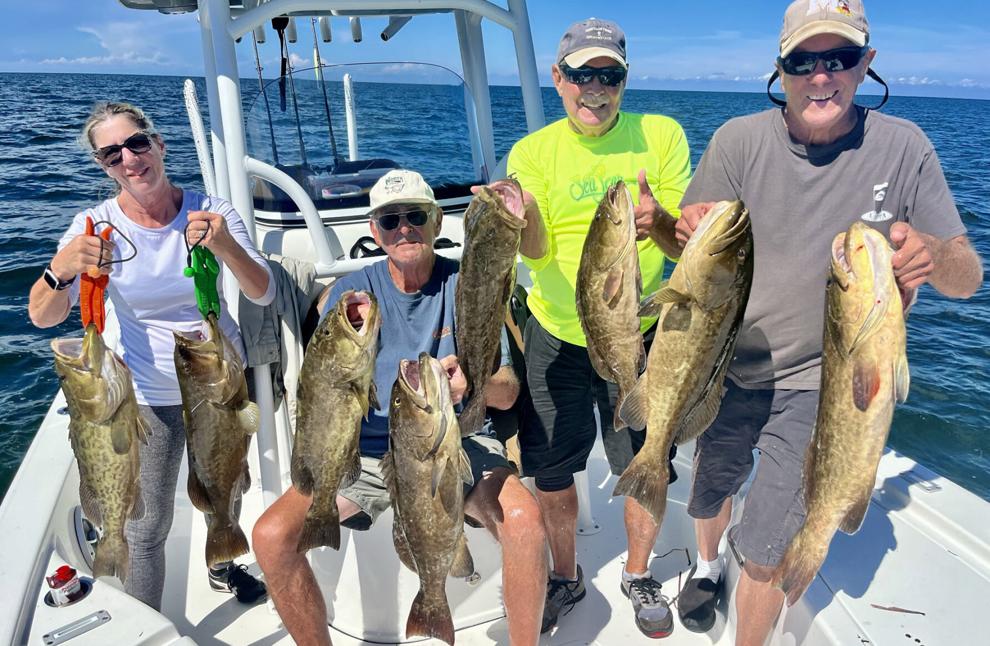 Hernando tackle shop roundup
Dixie Lee Bait (352-596-5151): Eric says the redfish bite is at its zenith. Late September and October are the price months, and the fish are schooling and feeding on schedule. Many anglers are catching all the slot-sized fish they want on live pinfish, sardines, shrimp or gold spoons. The fish are around the outside rocky points, around the small islands and over the oyster bars. Look for mullet schools and there's a good chance the reds are behind them. Snookers are taking a few fish while going for reds. Most have been undersized and many have reported trouble finding the bigger ones over the past couple of weeks. Trout anglers are not bragging, but a few have taken a few keepers fishing jigs in 6 to 10 feet of water over grass bottom. Offshore, the gag grouper bite is on, and some have been taking keepers in as little as 12 feet of water. Most have gone no deeper than 30 feet.
Bait & Tackle of Hernando Beach (352-610-4315): Sven reports the redfish bite continues to be the strongest up and down the Hernando coast. Some anglers are reporting encountering schools of fish wherever they went. Rocks, mangrove points, oyster bars, channels and grass flats in shallow water have been holding fish. There has been an increase in the number of cobia reports, with fish taken in as little as 2 or 3 feet of water to offshore rocks. Live pinfish is working well, and while most have been undersized, a few fish that make the 36-inch nose to fork-of-tail minimum have been landed. Spanish mackerel are schooling and anglers are finding them 3 to 4 miles off Hernando Beach. Trout are there, as well, just be sure there is good grass bottom. Some black drum are being taken in backwaters and creeks, including Jenkins Creek, by anglers using chunks of blue crab for bait. Juvenile tarpon have been in area residential canals, with residents of Hernando Beach reporting taking some in their backyards on shrimp. Snook have been hit-or-miss of late, and if the water isn't moving well, there's no bite at all. The Bayport area and Filman Bayou have produced some of the best catches.