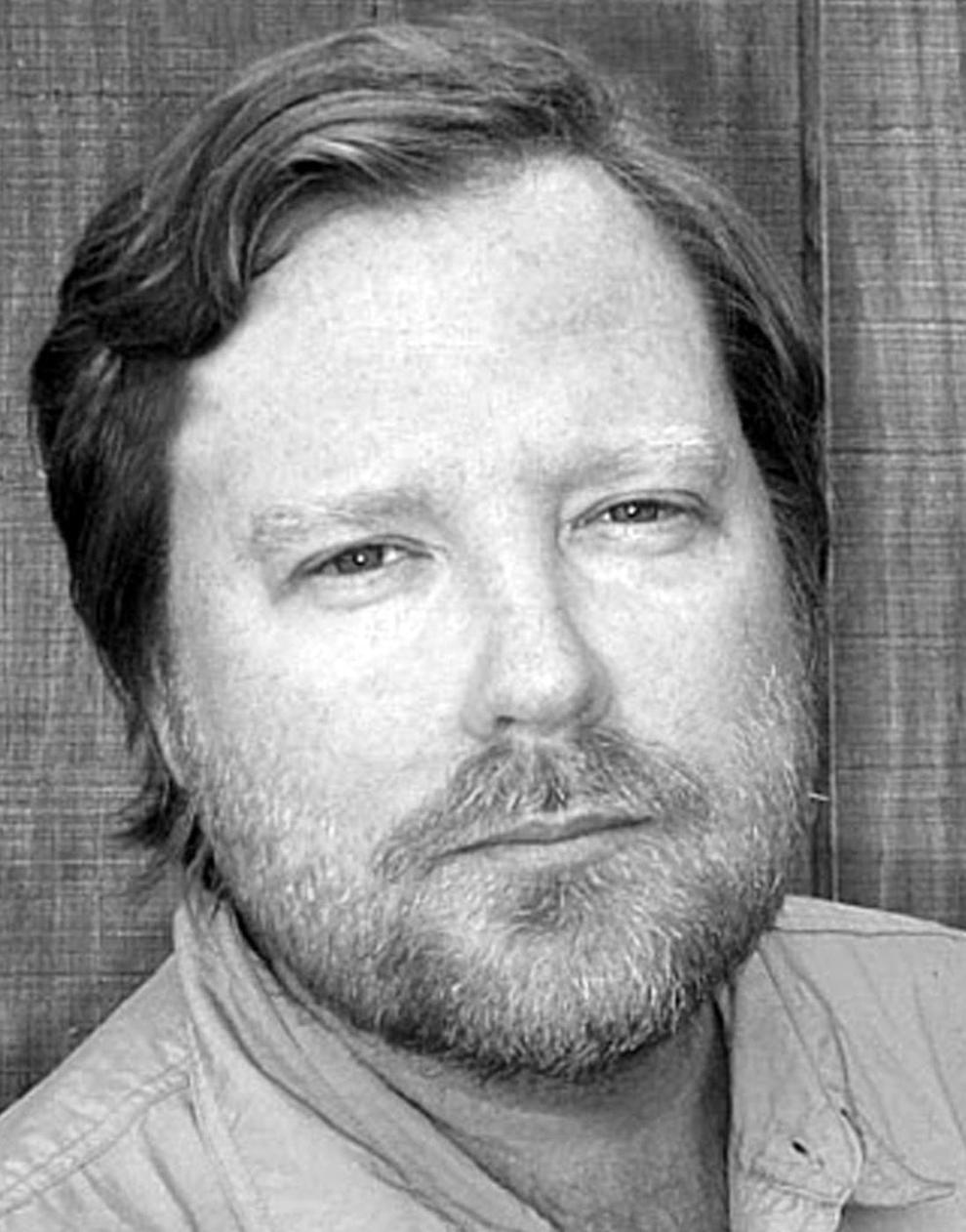 Guide bites
Capt. Mike Senker (352) 584-6297: Capt. Mike reports great fishing offshore, with sheepshead and mangrove snapper feeding very well over rocky bottom in 28 to 35 feet of water. Both take shrimp on the bottom. A lot of the sheepshead are running 15 to 18 inches, and the snapper about the same. On his last trip, his anglers also took a couple triggerfish. He moved out to 65 feet of water to sample the action deeper, but noted after hitting a few spots, it turned out the fishing was much better shallower, so he advises saving time and fuel by fishing shallower. He noted he spotted some schools of bait, a sign spring is approaching. The bait will bring schools of king and Spanish mackerel.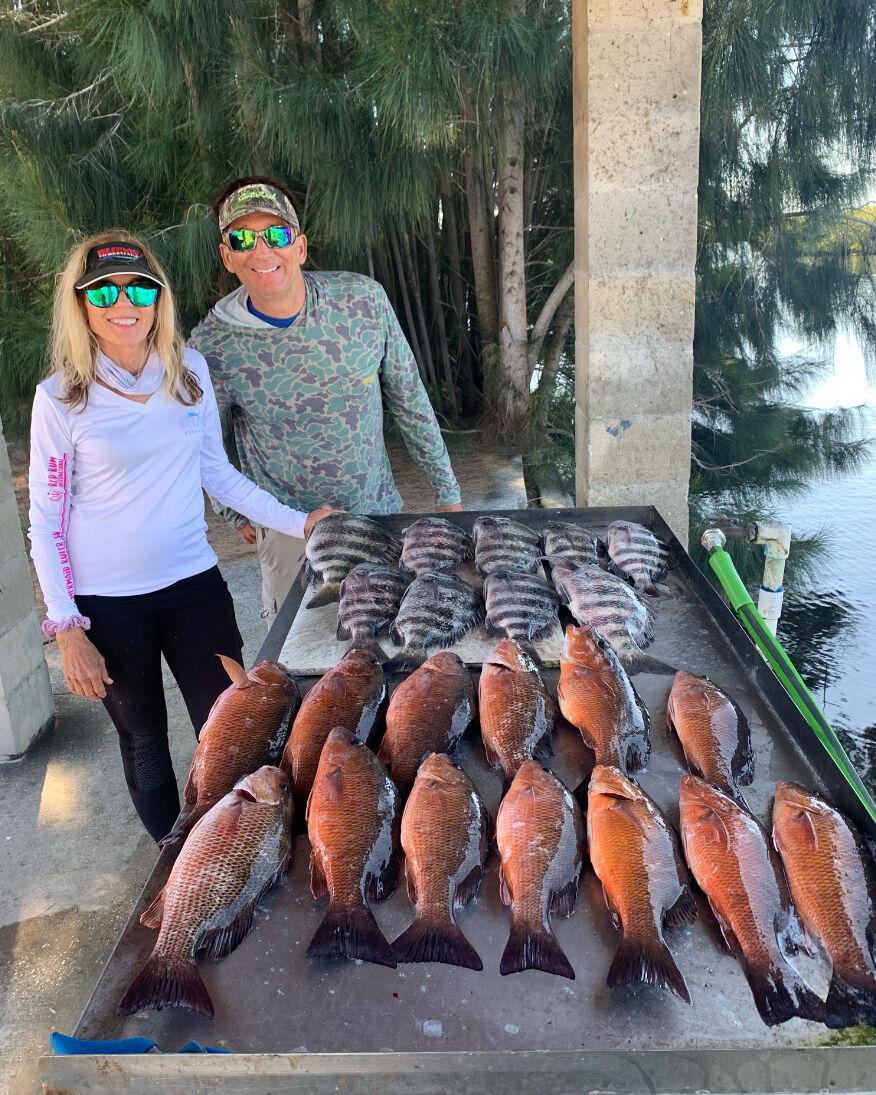 Capt. Josh Fritz (352) 345-9304: Capt. Josh says the offshore bite is great. Fishing around 35 feet of water over rocks, he's putting his anglers on some big sheepshead and mangrove snapper. He pulled up on rocks on one trip and estimates there were at least 200 sheepshead schooling over them. Some of the fish were up to 10 pounds, and they landed a number of them on live shrimp. He's taking some mangrove snapper to 24 inches, as well, though the water has been crystal clear and the bigger snapper are wise to the fishing line. Josh says if you are not downsizing to 12 feet of light fluorocarbon leader, it's impossible to draw a strike from the bigger, smarter fish. Check offshore crab buoys for tripletail. His anglers landed three in 25 feet of water on the way in from a trip. Inshore, warming conditions mean trout and reds will be gathering around rocks and patchy bottom around points and island shorelines. He made a couple of trips to Filman Bayou, but the action was slow, with just a couple of trout and a pair of black drum landed. He hasn't sampled it himself, but word is the redfish action has been very good around the creeks at Chassahowitzka.
Pasco & North Pinellas tackle shop roundup
Tarpon Trading Company (727) 937-1488: Larry says anglers who normally fish the Anclote power plant outfall canal have shifted to fishing the causeway at Fred Howard Park. The second bridge there has been giving up some nice sheepshead, along with some trout and a few reds. Live shrimp is the ticket. Those sticking with the power plant continue to land a few pompano from time to time, but the bite seems to be tapering off there as the water warms. He got out over the weekend himself and notes the water temperature in the Anclote River is up to 72 degrees, and it was just under 70 along the west side of Anclote Key. Anglers are reporting that the north end of the Key is producing some whiting, and an angler fishing above U.S. 19 in the Anclote River noted the water there was at 74 degrees. He landed a pair of redfish there.
One Stop Bait and Tackle (727) 842-5610: Joe reports he got his first reports of kingfish offshore. He didn't have details about depths, but said anglers encountered schooling kings, along with Spanish mackerel. Inshore fishing for reds and trout has been good, with fish moving up around mangroves, bars and rocks when the tide is high. Anglers are working them until the water drops, then moving to deeper pockets around creek mouths and in channels, where the fish spend their time when the tide is out. The bite as the Anclote power plant outfall is slowing some, though anglers are taking a few pompano, trout and the odd snook there. Live shrimp has been tops.
J&J Bait and Tackle II (727) 940-7928: James says things are picking up with warming water. Anglers are reporting Spanish mackerel have been showing up on the deeper flats and around a Anclote Key, a sign that the baitfish schools that feed them are around and a spring pattern is developing. Redfish and trout fishing north and south of the Anclote River has been good.
The Rusty Bucket (727) 645-6598: Bill reports the inshore bite is on now that water temperatures are around 70 degrees. Topwater plugs are producing at sunrise, with snook and trout taking Heddon Spooks of Skitterwalker plugs. Snook also are gobbling live sardines. Cobia have been at the Anclote power plant outfall. Use a half-ounce white bucktail to take them. Offshore anglers are taking hogfish in 50 feet of water. Limits of red grouper are coming from 100 to 125 feet. Bill says kings should be showing up in force soon.
Hernando tackle shop roundup
Bait & Tackle of Hernando Beach (352) 610-4315: Sven said the fishing has picked up dramatically over the past week as Gulf water temperatures climb. Trout are reds are on the outside flats, working over grass and rocky bottom. Some of the trout have been scaling in around 3 pounds. Mud minnows and live pinfish under floats have been working. There have been some good trout catches in the Mud River, with the action around Mary's Fish Camp and farther up near the spring. He suspects with more warming this week, the snook will be making a big move to the outside and turning on by the weekend. A few snook are being taken in the early morning at the Jenkins Creek pier. Sandy patches on the flats have produced a few pompano for some anglers. Offshore action on sheepshead has been great. Fish live shrimp on rocks in 12 feet or deeper, and count on catching plenty of mangrove snapper along with them. He gave a couple of spots to some anglers who loaded their cooler with both species.
Dixie Lee Bait (352) 596-5151: Eric reports the bite is fired up with warming Gulf water. Reds and trout are on the outside flats and moving along rocky points. Some of the trout being landed are running up to 4 pounds. Soft jerk baits have been producing trout and reds, as are live pinfish under floats. Offshore anglers are having their way with big sheepshead on rocks in 10 to 30 feet of water, and taking lots of nice mangrove snapper along with them. Area guides are reporting snook are coming out of the backwaters and showing up around outside points and channels, though they were reluctant feeders. That may change over the next few days with warming conditions.
Mary's Fish Camp (352) 597-3474: Belle reports the mullet fishing has been good behind the camp store, and anglers are bagging a few sheepshead and small snapper using live or frozen shrimp.