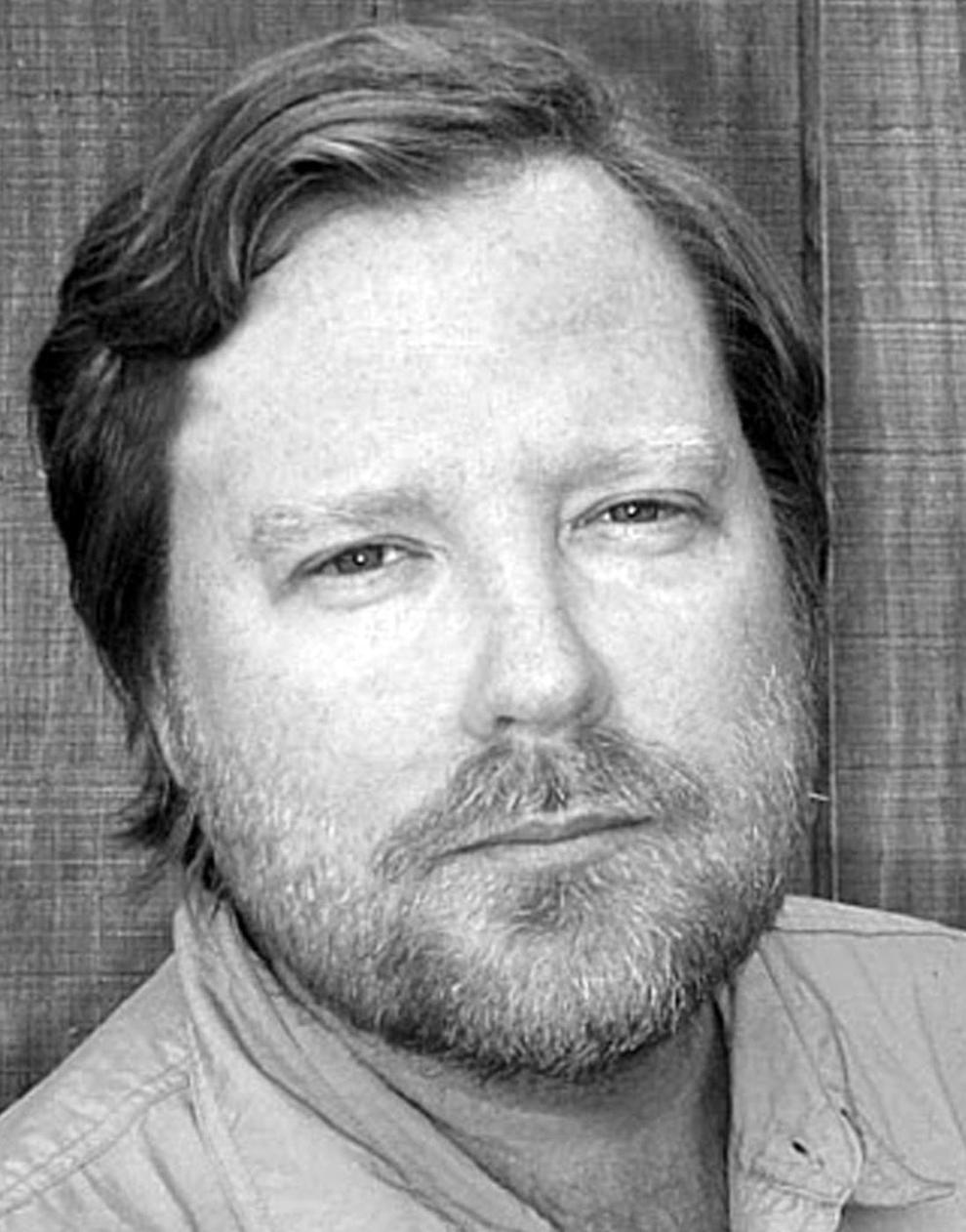 The weekend storm was a doozy and churned up the Gulf waters in a big way. Word is many areas have zero visibility, which presents some challenges for anglers.
In such conditions, fish rely on their sense of smell, and the vibrations and sounds of their prey, and that means going to live baits like shrimp, pinfish or scaled sardines can be a winner.
Artificial baits that have rattles or are designed to cause a commotion always are a good idea in murky water. It's helpful to think of fishing in dirty water a bit like one would when night fishing, when the sounds and disturbances a bait makes combine to attract strikes.
Guide bites
Capt. Mike Senker (352) 584-6297: Capt. Mike says the kings are here. Piloting the Thunder party boat Friday, his anglers scored a couple of fish drifting a bait with the current behind the boat while bottom fishing. For anyone looking to target them, the same tactic with some chum in the water should do the trick. They got their fish on hard bottom in about 35 feet of water. A trip to 70 feet produced loads of lane snapper, some scamp grouper and a few nice hogfish. While fishing Capt. Mike spotted a couple of kingfish skyrocket out of the water. Good bottom fishing now starts in about 25 feet of water. Find some nice, hard bottom and fish dead bait for hogfish and grunts, and keep an eye open for bait school, diving birds and the like that could mean kingfish or Spanish mackerel.
Capt. Josh Fritz (352) 345-9304: Capt. Josh reports the redfish and snook bite has been very good. He's been using live sardines around points and rock bars on the incoming tide. He's finding trout in 1 to 3 feet of water on hard bottom. They are taking live pilchards well and some of the fish landed have been quite large. Among artificial baits, MirroLure XLs have been producing well.
Capt. Mike Manning (727) 243-8918: Capt. Mike Manning sends word from Boca Grande. Plenty of tarpon were around prior to the front and storms over the weekend, but it's been slow since. He says this week will be a recovery period. Stirred waters will settle and things will likely fall back into place by the weekend. Storms notwithstanding, conditions are right for some great action this season in the big pass, on the beaches and in the backcountry waters of Charlotte Harbor.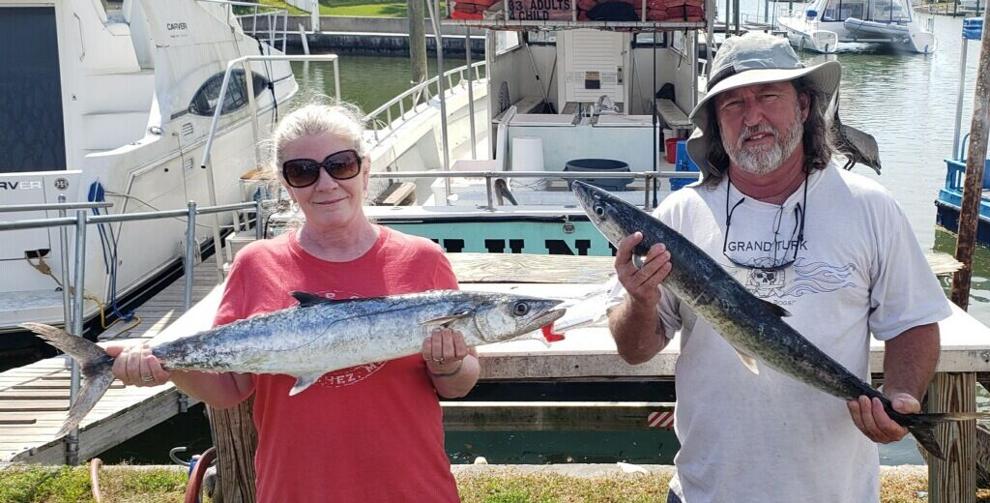 Hernando tackle shop roundup
Dixie Lee Bait (352) 596-5151: Mark reports the fishing was hot prior to the weekend storm. Things should bounce back as the water settles this week. The redfish and snook bite was on, with fish around the creek mouths and rocky points up and down the Hernando coast. About every creek mouth was producing fish. Most of the reds have been upper-slot sized. Live shrimp and pinfish have been good bait choices. Trout action on the grass flats had slowed a bit. Offshore, boats trolling hard bottom in 40 feet of water were doing well on kingfish. Large plugs were working, but those slow-trolling live baits were taking some nice fish, as well. Spanish mackerel have been on the reefs and a little chum gets them fired up.
Mary's Fish Camp (352) 597-3474: Nikki says the weekend was a blowout due to the storms but by Sunday evening anglers were back at it and doing well. A couple over-nighting at the camp reported taking a number of big mangrove snapper on shrimp fishing off the seawall behind the shop. There also have been some ladyfish landed. Mullet are few right now, with just a couple of anglers reporting hook-and-line catches behind the shop.
Pasco & Pinellas tackle shop roundup
Cooper's Shrimp Shack (727) 868-8736: Bill reports that Hudson anglers have been doing well working canals for sheepshead, mangrove snapper and the odd black drum. Live and dead shrimp on the bottom is working well. Trout have been on the shallow grass flats, with morning action best. Good numbers of trout have been reported by anglers fishing the grass beds off the Anclote River area. Lots of jacks have been schooling up and down the coast. Spanish mackerel have been showing up around the 10-foot depths on out to about 25 feet. Those fishing around 30 feet over hard bottom off Pasco have been reporting getting into schooling kingfish. Rocks in the same depths and deeper are producing some hogfish and plenty of grunts.
One Stop Bait and Tackle (727) 842-5610: Joe says he and a buddy took a night trip working creeks north and south of the Anclote River and they did well. They bagged a number of trout and reds and a snook. Moving out to the open grass flats, they tangled with a pair of cobia, landing one. Offshore anglers were reporting the action on kingfish just offshore on hard bottom was taking off, but that was before the weekend storm, which some suspect may throw a wrench into things until the water cleans up a bit.
J&J Bait and Tackle II (727) 940-7928: James reports anglers working the grass beds off the Anclote River were doing well on trout prior to the weekend storm. Due to the bad weather Saturday and Sunday, it will be this week before word trickles in on the action. Also prior to the bad weather, anglers continued to do very well on silver trout in the deep cut at the north end of Anclote Key. Live and dead shrimp on the bottom works well. A few trout were being landed at the Anclote power plant outfall, along with lots of jacks. Those fishing in the Anclote River have been scoring sheepshead and a few black drum working oyster and rock bars, docks and bridge pilings.
Tarpon Trading Company (727) 937-1488: Larry says the second bridge at Fred Howard Park remains a hot spot for trout, reds, snook and even the odd bluefish or mackerel. Some small tarpon have been in the canals at Gulf Harbors, and some have been having some good catch-and-release fun. Lots of snook have been around the docks at Captain Jacks on the Anclote River. The storm messed up the weekend for many anglers and this week will be the recovery period for fish and anglers alike. Larry believes things will resume where they left off prior to the bad weather, and that includes kingfish action offshore. Prior to the big blow, boats working 35 to 40 feet of water off Anclote Key were finding loads of schooling baitfish and kings feeding. One angler reports his party took a dozen kind while anchored, with the larger fish near 50 inches.