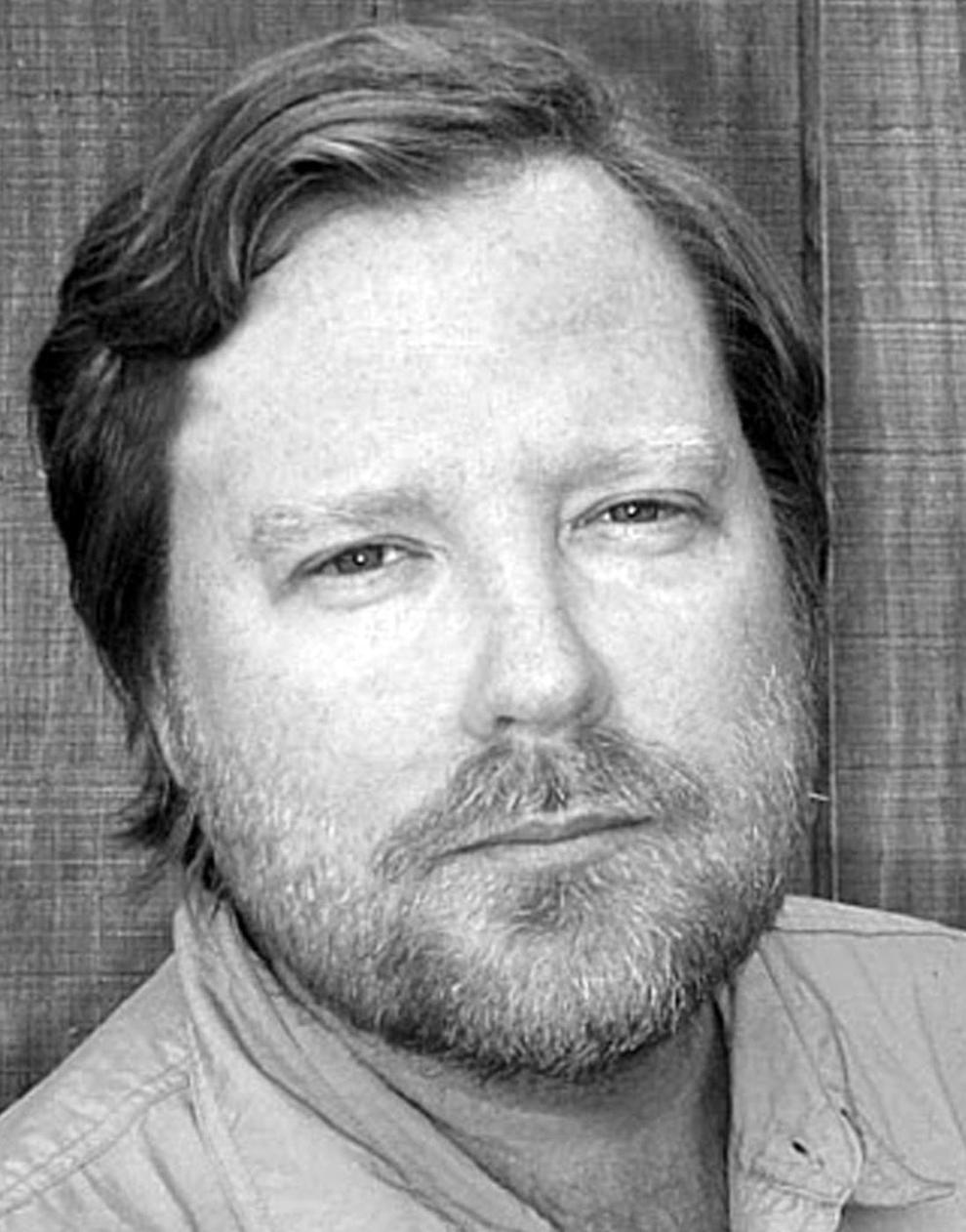 Guide bites
Capt. Josh Fritz (352) 345-9304: Capt. Josh reports snook fishing has been good around the small, coastal islands and points from Hudson north. The middle of the incoming tide has been best, and live sardines have been his bait of choice. Some of the same spots are giving up a few nice reds. Cobia finally started to show up on the grass flats and rocky patches. Keep an eye out for them trailing stingrays. Offshore anglers should target mangrove snapper on rocky bottom. Depth depends on water clarity, so stop where the water is clear. The fish bite best in clear water, but they also can be line-shy, so downsizing to light, fluorocarbon leader often improves the action. Live shrimp is one of the best baits. Use just enough weight to get to the bottom
Capt. Mike Senker (352) 584-6297: Capt. Mike says the best action offshore in the coming days will be mangrove snapper. He likes rocky bottom in 35 to 40 feet of water. He likes medium spinning gear, 30-pound-test leader (20-pound if the water is clear and fish are choosy), and live shrimp on a SPRO jig. The baits often will be picked up by a gag grouper, which is quite a handful on light tackle, so be sure to have plenty of rigs on hand to make up for break-offs. If hogfish are around, anglers likely will hook a few on the snapper rigs. A cobia could come by, and there are a few scattered kingfish around, so those species are something to keep in mind when offshore.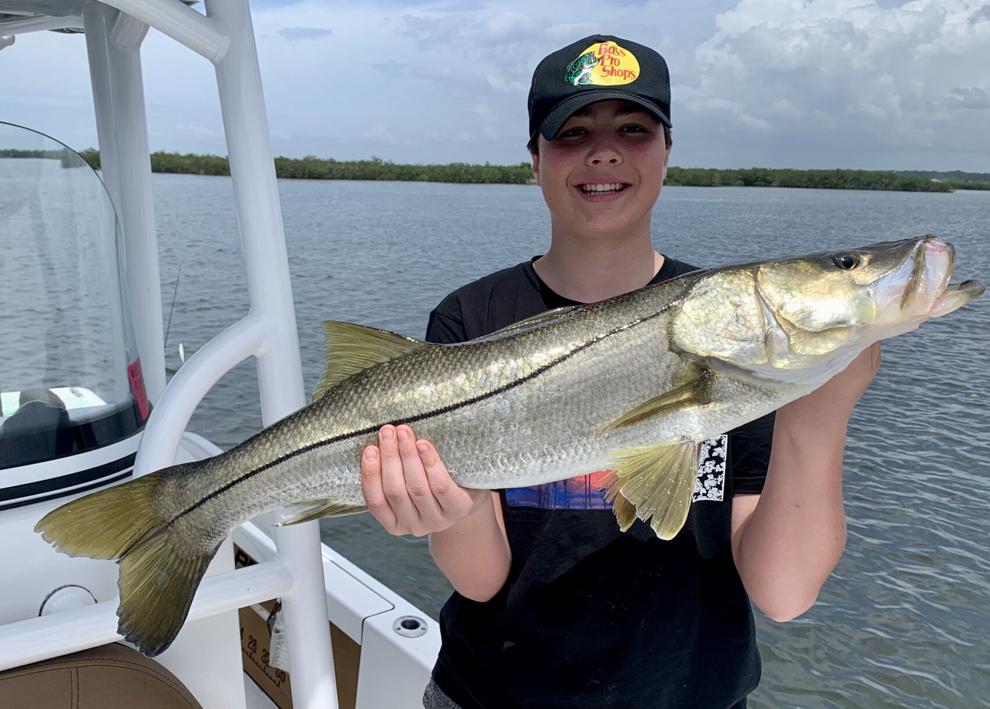 Hernando tackle shop roundup
Bait & Tackle of Hernando Beach (352) 610-4315: Sven reports the fishing has taken off over the past week. Anglers have been doing well on reds and snook. The outside rock points, creek mouths, spoils and bars are holding reds and snook, though snook are more spread out, and plenty of fish remain in the backwaters. A number have been taken in Jenkins Creek in recent days. Cobia are being reported on the flats off Hernando, including some big fish. Live pinfish will take them. Sven thinks predicted high winds this week may push reds and snook from the outside into the creeks and backwaters, though he thinks it will be temporary and once Gulf waters settle and clear they will be back out on the hunt for baitfish. Sven took a nice haul of vermillion snapper, red grouper, triggerfish and mangrove snapper on a three-day trip 80 miles out and deeper to the Middle Grounds.
Dixie Lee Bait (352) 596-5151: Eric says several offshore anglers reported getting into kings off Hernando fishing 45 feet of water and deeper. A few cobia were taken around offshore reefs and the mangrove snapper fishing has been pretty solid on rocks in 30 feet and deeper. Inshore anglers have been doing very well on reds throwing gold spoons and soaking live pinfish around rocky points, island shorelines, rock and oyster bars. No one has been talking about trout and not many reported taking snook over the past week.
Pasco & North Pinellas tackle shop roundup
One Stop Bait and Tackle (727) 842-5610: Joe says his offshore anglers have reported tripletail are around in some numbers. The fish like to congregate around floating grass, crab buoys and markers. Live shrimp is the bait of choice. They've also been targeting hogfish of late, which take live shrimp fished on rocky bottom. Inshore anglers have been doing well on redfish. One angler reported getting into a load of schooling reds fishing at Eagle Point Park just south of Gulf Harbors. Sand Bay just west of the park is another likely spot for reds now. Plenty of sheepshead and mangrove snapper are being taken in Gulf Harbors canals. Only a few reported taking snook, and while there have been good numbers of trout on the grass flats, they've been on the small side.
J&J Bait and Tackle II (727) 940-7928: James reports anglers are doing well on Spanish mackerel on the deep grass flats and offshore in the Anclote area. Trout are scattered on the grass flats inside Anclote Key in 5 to 7 feet of water. Fishing on the grass on the back side of the island off Dutchman Key is giving up some trout, as well. It's mostly mangrove snapper and sheepshead at the pier at the Anclote power plant outfall, though the odd snook is being landed after dark.
The Rusty Bucket (727) 645-6598: Bill says the water temperature is in the low 70s and the bite is on off Pasco. Live sardines free-lined around mangroves, creek mouths, cuts and bars are producing reds and snook. The flats also are holding cobia, and Bill took a nice one on a recent trip. Offshore anglers are doing great on red grouper in 100 feet of water. Bill fished 80 to 125 feet using pinfish, sardines and jigs to take several. Kings are in the area, though not in great numbers. He recommends slow-trolling live bait, rigged ballyhoo or ribbonfish and plugs.
Tarpon Trading Company (727) 937-1488: Larry reports getting out himself and using a white paddle-tail grub on a red jig head taking a number of trout to 22 inches fishing the grass in 3 feet of water on the backside of Anclote Key. The bridges at Fred Howard Park have been holding some snook, and those fishing the spoils out of the Anclote River have been bagging a few, as well. An angler fishing 25 to 30 feet of water off Anclote Key reported taking some keeper-size gag grouper and lots of grunts. Gags are out of season but larger fish at that depth bodes well for the opening June 1.
Cooper's Shrimp Shack (727) 868-8736: Bill says his anglers have been taking some reds and mangrove snapper in Hudson canals, as well as around bars and mangroves along the coast. One angler reported getting into some good trout action behind Anclote Key and anglers fishing 30 feet of water on rocks have been taking hogfish on shrimp.
Armed Anglers (727) 945-1808: Capt. Griff reports mackerel are on the flats. One angler took about a dozen off Fred Howard Park. Lots of small trout are on the grass flats north and south of the Ancote River. Live grunts have been working on bigger snook in the cuts, passes and points. A few kings are being found offshore west of Anclote Key and the artificial reefs, but no big run yet.