Two of Wesley Chapel's four youth football teams won playoff games in the program's debut season of the Pop Warner League. The 10-and-under and 6U squads come close to state championships after both won opening-round games.
The 6U Coyotes needed just one victory to advance to the title game. Wesley Chapel defeated the Brandon Cowboys 28-0 to remain unbeaten at that level. Touchdown runs in that game came from Noah Spivey, Austin Sharpe, Leevi Gary and Wyatt Melucci.
Wesley Chapel's season, however, ended with a 9-1 record after a 20-6 loss to the West Pasco Wolverines in the division final.
"I think we were overly confident," said coach Nykem Spivey, noting that his team defeated West Pasco during the regular season. "They were a little more hungry than we were."
West Pasco scored a touchdown on the first play of the game, which Spivey said did not help with his team's morale.
Spivey's son Noah had Wesley Chapel's lone score on a 60-yard touchdown run. On that play, he broke a few tackles near the line of scrimmage and outraced several defenders to the end zone.
In all, coach Spivey said, "It was a solid season with a lot of learning."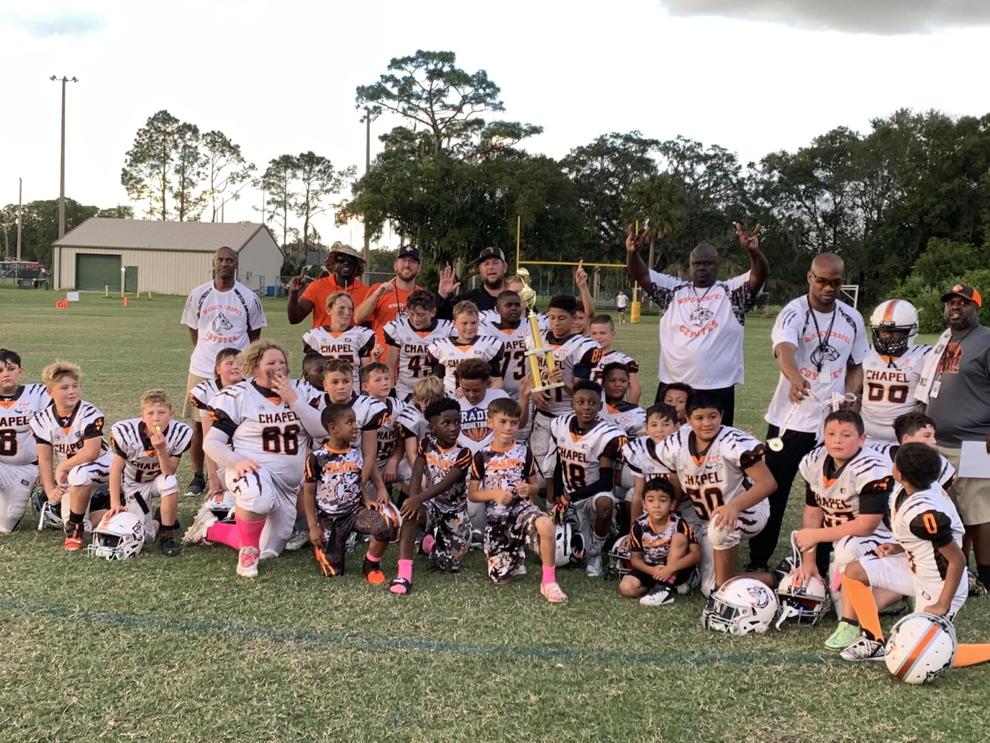 Defensive standouts throughout the playoffs were Parker Cook, Lennox Rivera, Kolton Nipper and Ryan Gonzales.
As for the 10U team, Wesley Chapel defeated the South Tampa Titans 8-6 before taking the regional title with a 20-12 victory over the Dunnellon Tigers.
Blair Bouler caught a touchdown pass from Gavin Fisher before kicking the game-winning field goal against South Tampa. In the win over Dunnellon, Danilo Bryant ran for a pair of touchdowns.
The last game of the season for Wesley Chapel was tough to take. The season ended with a 28-0 loss to Cape Coral, giving the Coyotes a 12-3 overall record.
"It was a long, hard-fought season," coach Michael Fisher said. "I'm proud of all of them. Unfortunately, we fell short."
Aside from the previously mentioned offensive players, defensive standouts were linemen Dominic Chaiz and Mathias Saenz.
As for the Wesley Chapel cheerleaders, they captured two titles at the Rock Star Rumble in Tampa with the pee wees and mighty mites taking firsts.