WEEKI WACHEE — Closed for months due to COVID-19 and construction work, Weeki Wachee Springs State Park is open, though with some safety rules in place. Operating hours are 9 a.m. to 5:30 p.m. daily.
One of the main reasons behind the closure last spring was the state's unwillingness to open the underwater theater to crowds — the same reason area movie theaters closed soon after COVID-19 cases began to appear and public gatherings became a concern. Though the mermaid show has resumed, seating is at limited capacity in order to follow social distancing guidelines. Guests are advised to arrive at the park early to ensure they get a seat for the show. All visitors are required to wear masks and maintain at least 6 feet of distance from others anywhere in the park.
The Buccaneer Bay beach and swimming area is open daily. The water park's slides, kiddie pool and lazy river are open only on weekends until the full opening of the water park May 29 for the summer season.
The park's Ranger Experience will have limited seating. The Wilderness River Cruise is not yet operational. Other rules include no outdoor cooking and no coolers over 45 quarts.
On the morning of reopening March 18, a handful of people lined up at the ticket counter. Admission allows access to all of the park, including Buccaneer Bay. The cost is $13 for adults and $8 for children 6-12. Ages 5 and younger are free.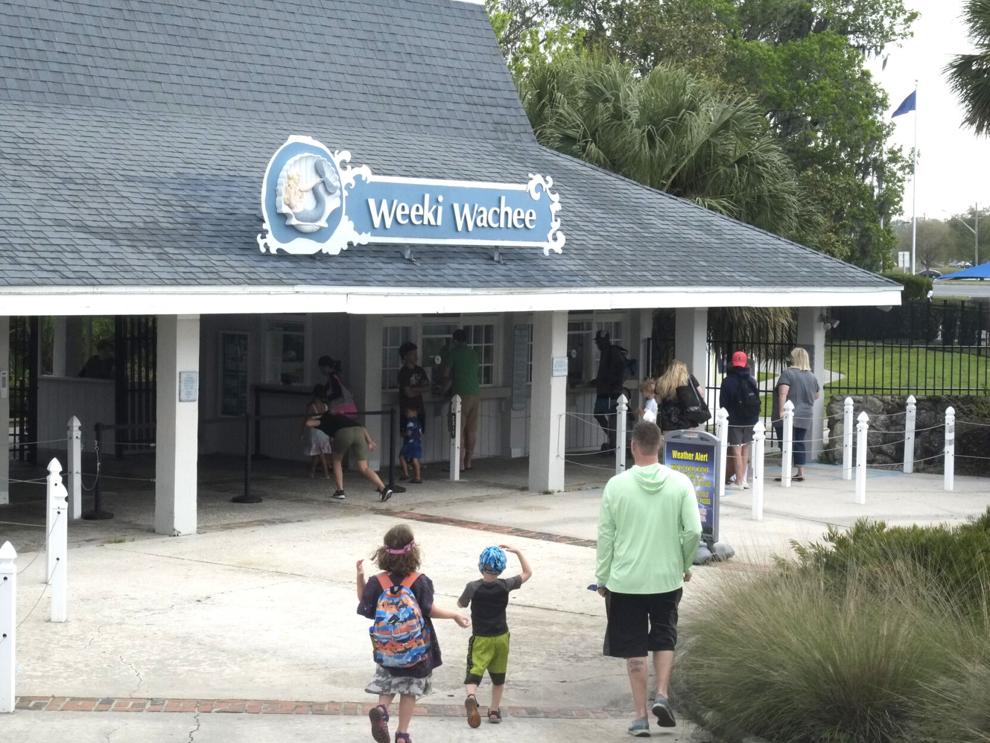 Jake Docy brought his young son and daughter from Valrico.
"My daughter has been asking to go since the summer, but it was closed," he said. "When we heard it was reopening we decided to come over."
Jack Woods made the drive from Plant City, along with his wife, daughter, and young grandson and granddaughter for opening day. He last visited the attraction 10 years ago.
"It's bringing back memories seeing it," he said. "The company I used to work for held our company get-togethers here."
Woods said his grandchildren have been "itching to come for a while now," and he's glad cases of COVID-19 are trending downward and that the park has reopened.
"I think we're on the right track with getting this (COVID-19) straightened out," said Woods. "At least I hope we are."
Work on stormwater retention systems to control pollutants entering the Weeki Wachee headspring at the park are ongoing, according to Alexandra Kuchta, deputy press secretary with the Florida Department of Environmental Protection. That work will not interfere with the public or park activities and features, she said.