DADE CITY — Premier Community HealthCare has been named the recipient of a $1.4 million award from the U.S. Department of Health and Human Services to combat COVID-19.
The funding stems from the passage of the Coronavirus Aid, Relief, and Economic Security (CARES) Act, and is part of the $1.3 billion awarding of funds through HHS through the Health Resources and Services Administration to nearly 1,400 health centers nationwide.
The $1.4 million award will be put to immediate use as Premier responds to emerging and evolving local needs, while continuing to deliver primary health care services to patients.
Specifically, it will support the ability to detect, prevent, diagnose, and treat patients impacted by the virus, while also providing enhanced preparedness and response workflows.
"This emergency federal funding is like an injection for our safety net providers at an undeniably critical time, and we're grateful for the congressional support," said Premier Community HealthCare CEO Joey Resnick.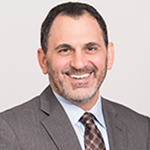 The CARES Act legislation, and subsequently the awarding of these funds, is supported by U.S. Rep. Gus Bilirakis.
"Community health centers are an essential part of our healthcare system, especially during this crisis," Bilirakis said in a statement. "This increased funding will ensure centers, like Premier, can continue providing high quality care and critical front-line operations needed to keep our community safe."
Community health centers are on the front lines combating COVID-19 and providing essential care to those in need. These centers serve the nation's most vulnerable individuals and families, including people experiencing homelessness, agricultural workers, residents of public housing, and veterans.
"Premier conducts more than 10,000 critical services monthly for patients, many of them from our most vulnerable populations," Resnick said. "It is imperative that our patients receive affordable, quality care — especially in the midst of this pandemic."