TARPON SPRINGS — In December 2014, Tarpon Springs Police Officer Charlie Kondek was shot and killed in the line of duty while responding to a call in the downtown district, and the repercussions of his sudden death continue to be felt throughout the department and the city.
So when the Pinellas County Sheriff's Office reported that Deputy Michael J. Magli had been struck and killed by a drunken driver on East Lake Road on Feb. 17, it sent a rush of bad memories flooding back to Tarpon officials, members of the police department as well as Kondek's widow, Teresa.
During the Feb. 23 City Commission meeting, officials paid tribute to Deputy Magli, who had been laid to rest earlier in the day, starting with an invocation by City Attorney Tom Trask and condolences from Mayor Chris Alahouzos.
"Our heavenly Father, we come before you at a time of sorrow," Trask said to begin the meeting. "The death of Deputy Michael Magli burns our hearts, a burden shared throughout the city of Tarpon Springs."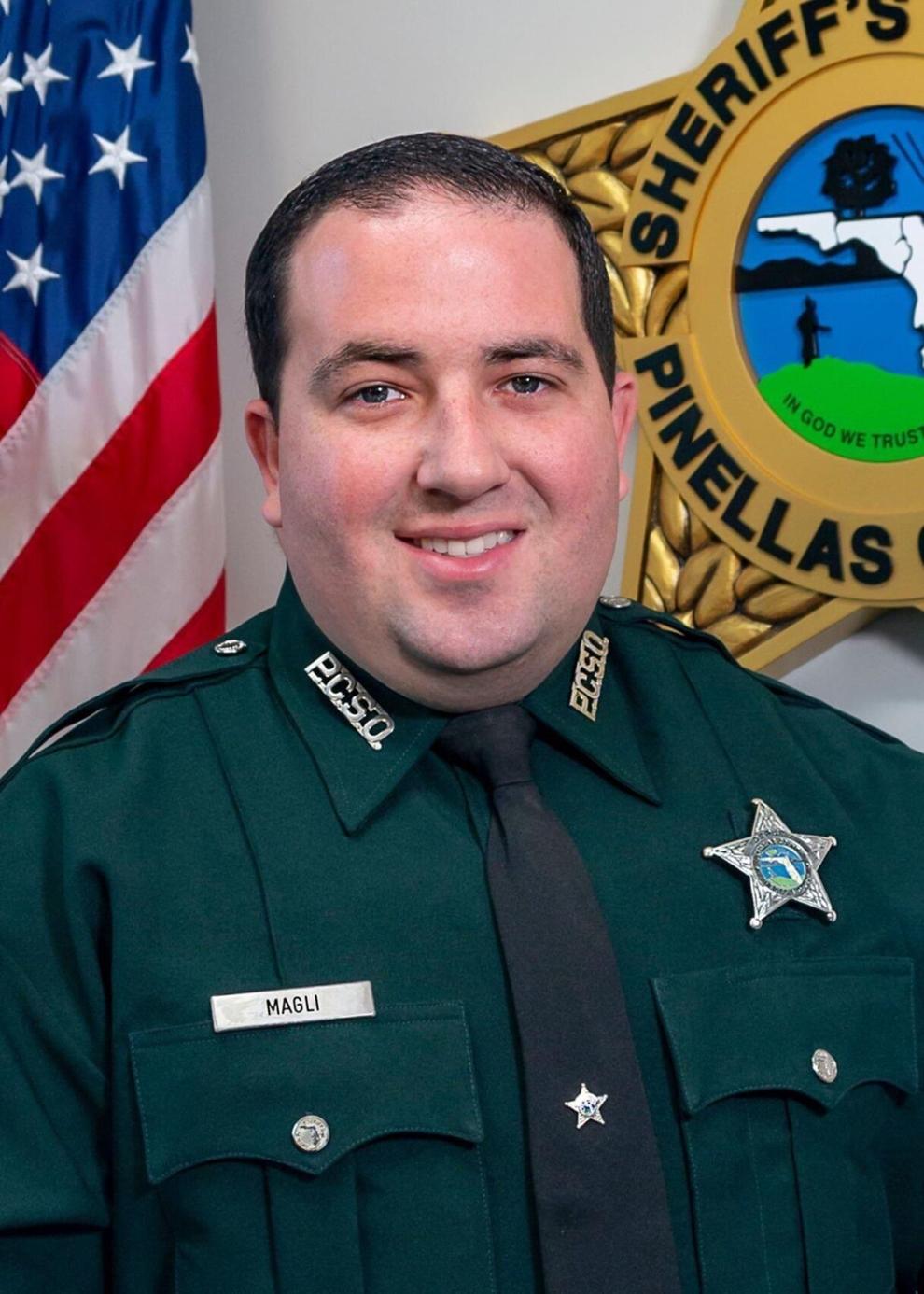 Tarpon Springs Police Chief Robert Kochen, who was attending his final meeting as chief before retiring next month, later thanked Trask and the mayor for mentioning Deputy Magli before sharing his thoughts on his untimely death.
"Myself, Major (Jeffrey) Young, Teresa Kondek, who is in the audience tonight, we all attended the funeral today," Kochen said prior to his last presentation as chief. "These are not easy things. In my 32 years I've unfortunately had to see too many law enforcement officers in this area killed in the line of duty. May the deputy rest in peace."
Before being unanimously approved as Kochen's successor, Young also spoke about the tragedy.
"Today is a sad day also for law enforcement in our community," he said. "We had to attend a funeral for Deputy Magli and watching his widow and their two young kids is heart-wrenching."
Young went on to praise Sheriff Bob Gualtieri for his leadership during the crisis, noting, "He helped us through our hardest time with the death of Charlie, and our hearts go out to the Magli family and the Pinellas County Sheriff's Office family."
Afterward, Teresa Kondek said she understood all too well what Deputy Magli's widow was going through.
"Hearing the news about Deputy Magli's death brought so many emotions back for us," she said after congratulating Young. She noted the new chief has continued to provide emotional support for her family since her husband's death. "The numbing shock his wife is feeling, the loss his family feels and the pain and hurt of his fellow officers just broke our hearts."
Kondek, who has traveled the state and the country in support of fellow law enforcement officer widows, said she never tries to tell them how to grieve or process their pain, but she noted she "shares so much" with Magli's wife. "Being in the same church. Being the only widow for the agency. Being killed in the same county and not wanting to say goodbye was too familiar," Kondek said. "I was honored to attend Deputy Magli's funeral as many did for me when my husband was killed. Being present to give her a hug that only a LEO widow can understand was an emotional moment. My heart breaks for her and the girls because I know the journey has just began for her, but she will never be alone, and her husband's sacrifice will never fade. I was blessed with overwhelming support from the community and fellow officers and I know she will have the same."