TARPON SPRINGS — When Court of Two Sisters owner Cindy Comstock decided to move her antiques and consignment shop at 153 E. Tarpon Ave. across the street this fall, she knew it would be a daunting and somewhat bittersweet task.
After buying the existing business in 1996, Comstock turned the shop into an anchor of the downtown business scene by featuring a combination of new and vintage furniture, unique home décor items, original artwork and assorted "oddities," an eclectic mix that helped attract loyal clients of all ages.
But instead of being classified as a casualty of COVID-19 or falling victim to the recent decline of the industry, Comstock said the reason behind the move is simple: she's ready for a fresh start.
"I'm just ready. It's time," Comstock said Aug. 28, the last weekend the shop was open before she began the two-month process of downsizing and moving everything across the street with an eye toward reopening Nov. 1. "It's an exciting new prospect for us, and I'm looking forward to it. It's a new chapter in my life and I'm excited for the change."
While Comstock admitted she would miss many elements of her existing location, including the steep stairway to the Upper Court on the second floor of the adjoined building next door, she said many of the items and several dealers she rents space to will be making the move, too, and she noted she's looking forward to exploring the potential of the new location.
"We will have an entrance on Court Street and on Tarpon Avenue, and I plan to utilize both as much as possible," she said of the new spot, which is at 134 E. Tarpon Ave. and matches the 3,500-square-footage of the downstairs portion of the old shop. "So, I'm not losing anything. We have a lot of great ideas. It's going to be a great beginning and I'm excited about it."
Asked if she was worried about closing for two months and then reopening her small business in a new space during the coronavirus crisis, the typically unflappable Comstock was undaunted.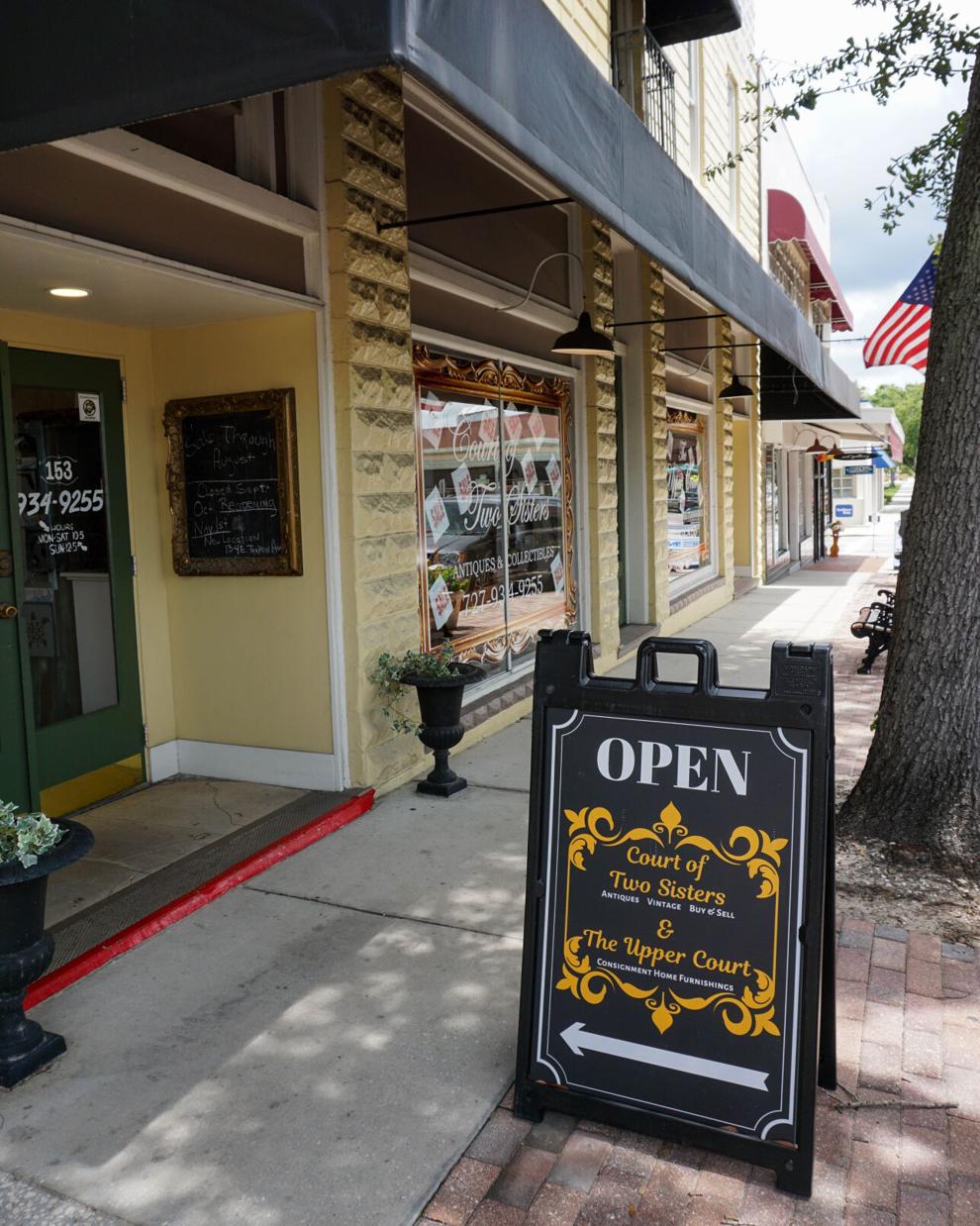 "I truly believe this type of shop is going to get bigger," she said. "We carry new and vintage furniture, oddities and a ton of different things and I think mom-and-pop stores like us are going to survive."
She also praised the downtown merchants.
"People are trying to stay in business, working hard, and I think we've got a good bunch of people down here," Comstock said. "It's a great mix and I'm looking forward to the future and seeing what comes in here next!"