TARPON SPRINGS — Tarpon Springs could be the home of a new hatchet-throwing bar by the beginning of next year.
So let's get this pun out of the way first: The new establishment is meant to bring "axcitement" to the downtown area.
Stumpy's Hatchet House, a franchise of ax-throwing facilities, plans to place its third Florida location at 201 E. Center St. on the corner of Center and Safford Avenue after getting the go-ahead from an enthusiastic City Commission on Nov. 16.
In an era of increasing political and social hostilities, it only makes sense that hatchet-throwing has become a popular way to test your skills at tossing sharp things at a target or simply vent frustrations. At least a dozen such hatchet houses exist in Florida, including a Stumpy's in Tampa and one in Orlando.
Now it's Tarpon Springs' chance to do hatchet jobs on targets.
"It's a pretty neat concept," said Commissioner Costa Vatikiotis. "This is Tarpon Springs. It should be a success, throwing hatchets."
But Stumpy's will not be limited to hurling sharpened blades. An outdoor area will feature more pedestrian games such as cornhole, the popular bean bag toss game, as well as Connect Four, a sort of tic-tac-toe for adults and kids.
Speaking of kids, ax-throwing is limited to those older than 18, but on Family Sundays will allow children 10 and older to lob tomahawks.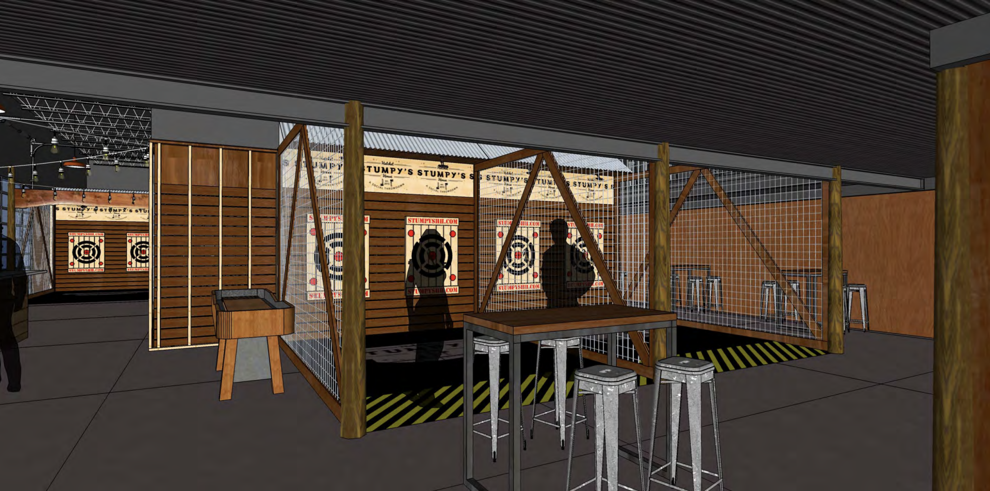 According to city records, the establishment features lane-style, 12-foot-long throwing pits where each participant hurls axes at a stationary wood target "for an extended period of time," which usually means about an hour or until their rotator cuff is sufficiently fatigued.
All participants must sign waivers and will be extensively trained before the axes start to fly. Cameras and staff will supervise the "axtivities" so that no one goes crazy with a hatchet. In addition, city documents say that the whole thing is meant for entertainment only, which would seem to go without saying.
The first floor of Stumpy's will be primarily used to axe-throwing and a second floor will allow those who are interested to view ax-throwing or to just relax at the bar while those below them compete or just vent frustrations.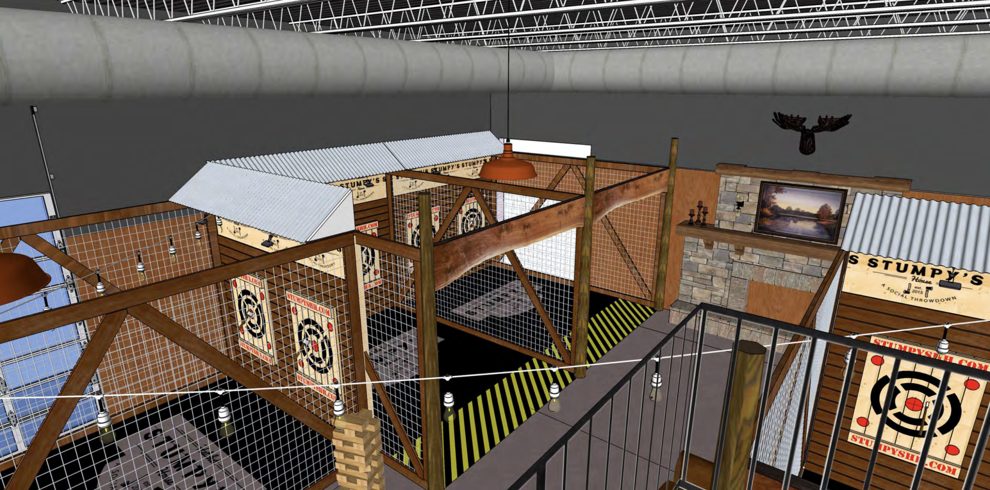 No food will be prepared on site, but Stumpy's owners say they will make arrangements with local restaurants and have food delivered. Local beer will also be served.
Stumpy's will be located on the Pinellas Trail, which means bicyclists and hikers can stop by for a beer and a quick ax-heaving.
Mayor Chris Alahouzos said Stumpy's will help spur development in the area.
"This is an entertainment that I've never heard of before, but welcome to Tarpon Springs," he said.