BROOKSVILLE — It's said the first 48 hours are the most critical to solving a homicide case, and from there solving the case becomes exponentially more difficult. So what happens when 38 years have lapsed?
It was May 9, 1981 when Rickey Merrill and Dori Colyer were last seen leaving the Hilltop Lounge in Brooksville around 1 a.m. They said they would return, friends said.
Instead, their burned bodies were found by firefighters at 2:30 a.m. in the 300 block of Stafford Avenue in Brooksville, about a mile from the Hilltop Lounge.
The case belonged to the Brooksville Police Department for years, but when the department disbanded in 2018, it was inherited by the Hernando County Sheriff's Office. On the anniversary of their deaths, the Sheriff's Office issued a release and plea to the public for information that could lead to a breakthrough on the cold case.
George Loydgren, a detective in the Hernando Sheriff's Office Criminal Investigation Division, handles cold cases, and he's hoping there may be information that could help solve the case resides with someone in the community. If you are that someone, call Loydgren at 352-754-6830.
Merill was 24 at the time, and Colyer just 20 when they were found in Merill's burned-out El Camino.
Loydgren has been with the Hernando Sheriff's Office for 11 years, and has 35 years in law enforcement, including 20 years as an New York Police Department detective. He typically juggles three Hernando cold-case files at once but prefers concentrating on just one at a time.
Earlier this year, working with a national ancestry database helped him identify a perpetrator that closed a 35-year-old Ridge Manor case in which a 12-year-old girl was raped. The closing of that cold case, which involved a perpetrator who had died in prison, left 14 more in his filing cabinet to deal with, including the Merrill and Colyer murders.
The oldest and coldest among the 14 is another Brooksville murder, a Jane Doe case dating back to July 19, 1973. The body of a woman was found in the area of High Corner Road and Cortez Boulevard, in Brooksville. She was wrapped in a bedspread with a "distinctive pattern, possibly a Pineapple Damask print, according the Sheriff's Office. She is described as white, 30 to 40 years old, approximately 5 feet tall and weighing between 125 and 145 pounds, according the information. She had short brown hair, six upper and six lower teeth. It is believed she had possibly recently traveled to the area from Alabama.
One of the most publicized cold case murder files in Hernando history dates to 1993.
Jennifer Renee Odom stepped off her school bus around 3 p.m., waved goodbye to friends, and started walking the short 200 yards to her home in the St. Joseph area of rural northeastern Pasco County. Children on the bus reported they saw a faded blue pickup truck slowly following Jennifer as she walked home. Jennifer, who was 13, never made it to her door.
In the following days, law enforcement equipped with police dogs and hundreds of volunteers scoured 60 square miles of rolling groves, pastures and woods surrounding Dade City, which is east of the St. Joseph community.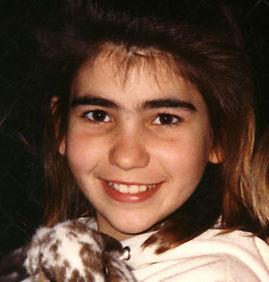 On Feb. 25, a man and woman searching an abandoned orange grove in southeast Hernando County found Jennifer. Jennifer's clothing, including a red sweater and Hooter's jacket, have not been found.
On Jan. 5, 1995, a couple hunting for scrap metal in a rural area of Hernando County discovered Jennifer's missing book bag and clarinet case. The bag and case were found in Western Hernando County.
The suspect vehicle is a full size, older unknown model pick-up truck, blue in color, which witnesses reported was seen slowly following Jennifer the day she went missing.
All Hernando County cold cases can be viewed online at https://www.hernandosheriff.org/Unsolved.aspx. The website has telephone and email contact information and an online tip link to http://www.hernandocountycrimestoppers.com, where tips can be submitted anonymously if desired.