TARPON SPRINGS — For decades, Tarpon Springs was primarily known for two things — the Sponge Docks and Greek food.
That statement still holds true to some extent today. The historic tourist district continues to draw thousands of visitors to Pinellas County's northernmost community each year, and the docks, as well as other parts of town, are dotted with well-established eateries serving authentic Greek cuisine, including Hellas, Mykonos, Dimitri's on the Water and Mama's.
But as tastes have changed and palates have expanded in recent years, Tarpon has also welcomed a wide variety of new food and beverage options to town, including half a dozen microbreweries and a distillery as well as dozens of new restaurants that stray far from the standard Greek menus.
In fact, in the last year-plus, no fewer than a dozen restaurants have opened in the city, offering Italian and creole food, duck tacos, Peruvian/Chinese fusion dishes and authentic falafel and shawarma.
According to Tarpon Springs Economic Development Manager Karen Lemmons, the influx of unique eateries in the city did not happen overnight and did not occur by accident.
"I think though it appears that all of a sudden these new restaurants are popping up, we laid the groundwork several years ago when we created the Restaurant Recruitment grant," Lemmons said via email of Tarpon's recent dining boom. "The grant was a proactive effort to attract new restaurants, breweries, and cafes to add diversity to dining options and encourage "After 5" businesses. At that time (2015), there were only two restaurants downtown open after 5:00 and therefore little nighttime foot traffic. The grant, together with marketing, helped bring in 12 new dining/drinking establishments within the downtown, and those businesses remain successful."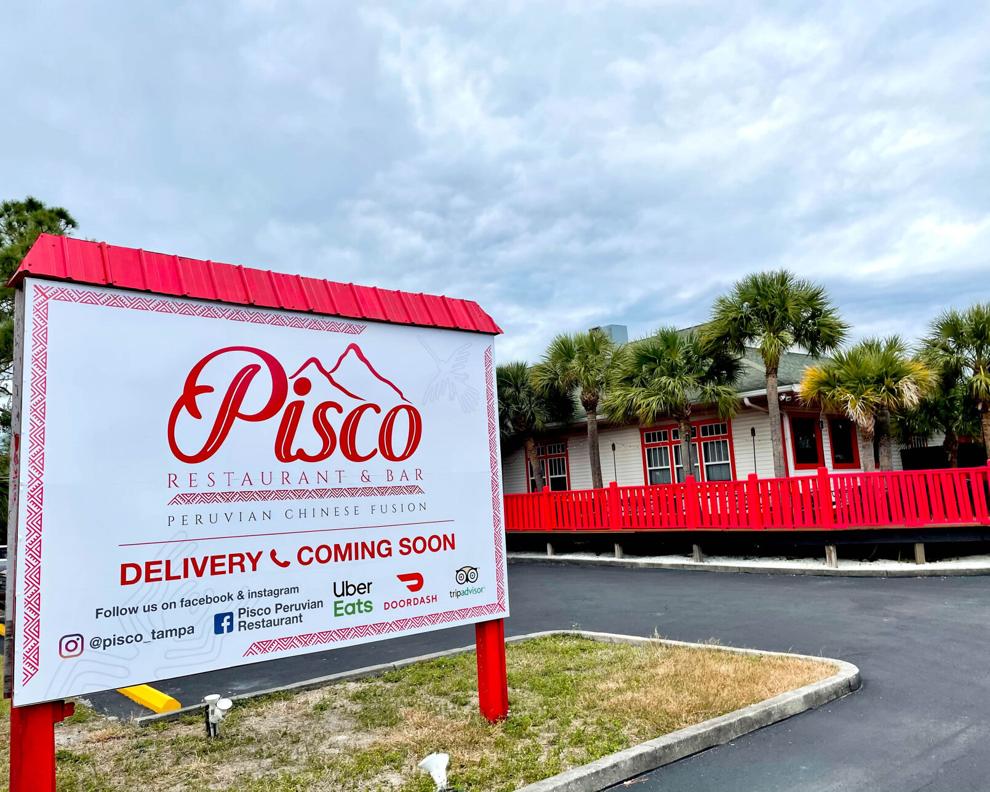 Indeed, despite being in the throes of a worldwide pandemic, several establishments opened their doors in 2020 or just prior and have enjoyed continued success today, including Jo Jos's Italian Diner on South Pinellas Avenue, H'ours Creole Smokehouse on East Tarpon Avenue, Madeline's Falafel and Shawarma on North Pinellas Avenue, and Pisco Peruvian Chinese Fusion, a combination restaurant and nightclub that opened in the home of a former steakhouse at 80 W. Live Oak St. in March.
According to Pisco's co-owner Juan Gomez, they purposely chose the location near the Sponge Docks for their second restaurant because they wanted to bring a different experience to Tarpon Springs.
"This is our second restaurant — we have one on Armenia Avenue in Tampa that's been very successful," Gomes said in January as he oversaw $100,000 worth of renovations to the spacious building, which included adding a dance floor. "We knew the building owner and we liked the place and the location because we're trying to bring a different experience to Tarpon Springs."
Gomes admitted some people he knows questioned his choice to bring Pisco's unique menu, which combines authentic Peruvian food with Chinese dishes, and neon-lit club scene to Tarpon Springs.
But the experienced restaurateur knew that was exactly where he wanted to be.
"We're excited to bring some different culture to Tarpon Springs," he said, adding they're "expecting to draw people from Clearwater and Largo and St. Pete as well as Pasco, Port Richey and New Port Richey, all the way to Brooksville. When people learn there is a Peruvian place in town, they will drive to get to it."