NEW PORT RICHEY — Current and past King Pithlas and Queen Chascos gathered at the Cotee River Brewery in New Port Richey on Feb. 28 for the official kickoff of the Chasco Fiesta, a nine-day extravaganza of music, parades, Native American events and more set to liven up the city March 24 to April 1.
It's not just fun and games, however. Public service and philanthropy play a huge role in the celebration.
That begins with the initial event: a fancy-dress Coronation Ball that benefits Lighthouse for the Visually Impaired and Blind. And every year at the ball, the Fiesta crowns a new King Pithla and Queen Chasco, chosen to reign over the festivities for their service to community nonprofits.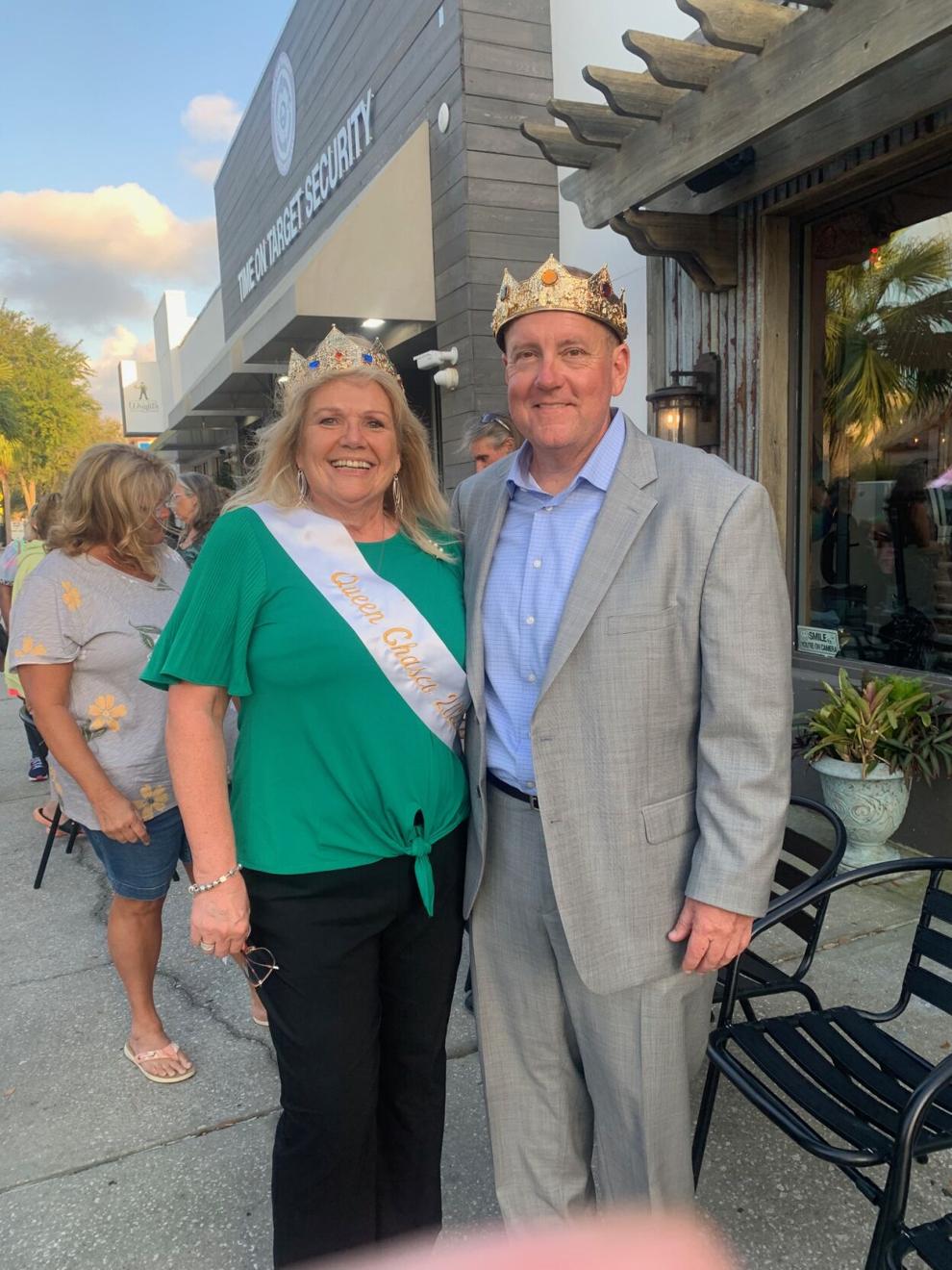 Mike Wells and Shelita Stuart, king and queen in 2022, were on hand for their last official appearance before handing over their titles at the ball March 24 at the Spartan Manor in New Port Richey. Among numerous other activities, Stuart is active in the Rotary Club and Wells is a leader with Feeding Pasco's Elderly.
"Every year the king and queen are chosen for their exceptional dedication to those in need in our community," said Patricia Porter of Lighthouse, who organizes the Coronation Ball. "Both Mike Wells and Shelita Stuart have spent years and even decades volunteering, advocating and giving to local nonprofits. They were well deserving of the crown."
Wells was reluctant, though, to talk about his service, telling the Suncoast News, "It's not easy to talk about your accomplishments. We're humble servants, trying to do good in the community."
But Stuart added about pairing up with Wells to reign over the past year's community events, "It's been a great year."
The Feb. 28 reunion was sponsored by the Community Foundation of Tampa Bay, and Denyve Boyle, the foundation's director of philanthropy, was on hand to congratulate the gathered royalty — and pick their brains.
"As kings and queens, you have your issues that you are passionate about, and we want to hear about them," she told the crowd. "We are here to inspire others to follow your lead."
For more information about the Community Foundation of Tampa Bay, visit cftampabay.org.
For information about Feeding Pasco's Elderly, visit feedingpasco.com.
For information, events schedule and tickets to some Chasco Fiesta concerts, visit chascofiesta.com.