BROOKSVILLE — You don't have to drive very far east along Cortez Road to find an entrance to Whitehead Farms, where Donnie Whitehead's family has farmed for decades.
"We've got a 30-acre cattle farm that's been in my family since 1958," he said. "My grandparents built this house in 1958 and lived here until my grandmother died in 2002, and it's been in my family the whole time."
His father and uncles ran the farm, but it got to be too much for them, Whitehead said.
He and three business partners, Billy Hart, Kyle Tuttle and Kevin Knox, bought the land and still have a working farm, but they have plans for a country music venue and eventually a wedding venue, the friendly 48-year-old said as he guided a visitor through a fence to an open area.
"One thing led to another and we decided we were going to start hosting some concerts," he said. "My wife and I had been to the Suwannee River Jam up in Live Oak, had been going there for years, and every time I'd walk in I'd say, 'You know, we could do this at the farm.'"
So they decided to give it a try.
It was an interesting process, and they have all their county approvals as an agritourism venue.
Whitehead was born and raised here, and knows a lot of people in the area. The nearest neighbors are also relatives or longtime friends of the family, so Whitehead says they have no issues with his events.
"Everyone knows I'm just a phone call away" if there's a problem, he said.
It's not an all-night thing with wild parties.
"We're doing country music, on a farm, in a rural community," Whitehead said. "Basically, once every two to three months."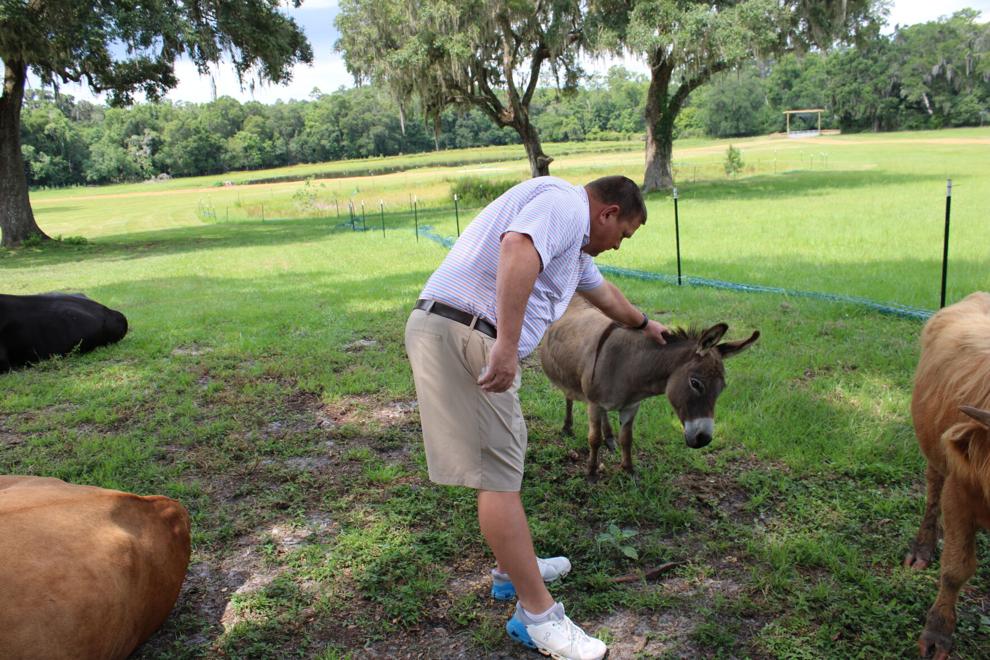 Out in 'the country'
In the distance, several cows and a miniature donkey relaxed in the late morning air. You can inhale the odors that tell city folks they're out in "the country," and the traffic of Cortez Road seems far away.
Whitehead sees the closeness of civilization as an advantage of sorts, he said, noting that a person can drive less than half an hour from a suburban home and be at his venue, and it isn't that long a drive home.
He and his wife, Stacy, were planning to host their third country music event on July 4, but it has been postponed.
The first two events went well, he said, with about 800 people in February and 2,000 people in April. That was a "controlled beta experiment, and everybody had a great time."
For future events, he can handle 3,500 people and about 1,200 cars.
There's another one planned in October, and potentially another one in November.
Later this year, Whitehead said he'll be going to Nashville to reserve acts for concerts in 2023.
He said people in the business whom he has talked to have been positive about his events.
Sometimes, those acts turn up in the region, like at the Capitol Theatre in Clearwater, and he and his wife have gone to hear the music that's coming their way.
The livestock are relocated to another pasture during the events.
Don't worry about getting attacked, Whitehead said with a chuckle, during a closer look at the animals. "They're pretty docile, I can tell you that."
Indeed, the cows barely noticed the two humans walking among them and chatting. Whitehead petted a small long-haired cow, named Daniel, and then petted the miniature donkey, who has three names including Rickie, though the latter soon took off for a run through the pasture.
Far off in the distance, toward the tree line, Whitehead pointed to the area where the bandstand will be, and it's a pretty good-sized piece of property that they have. It's still a farm, he noted.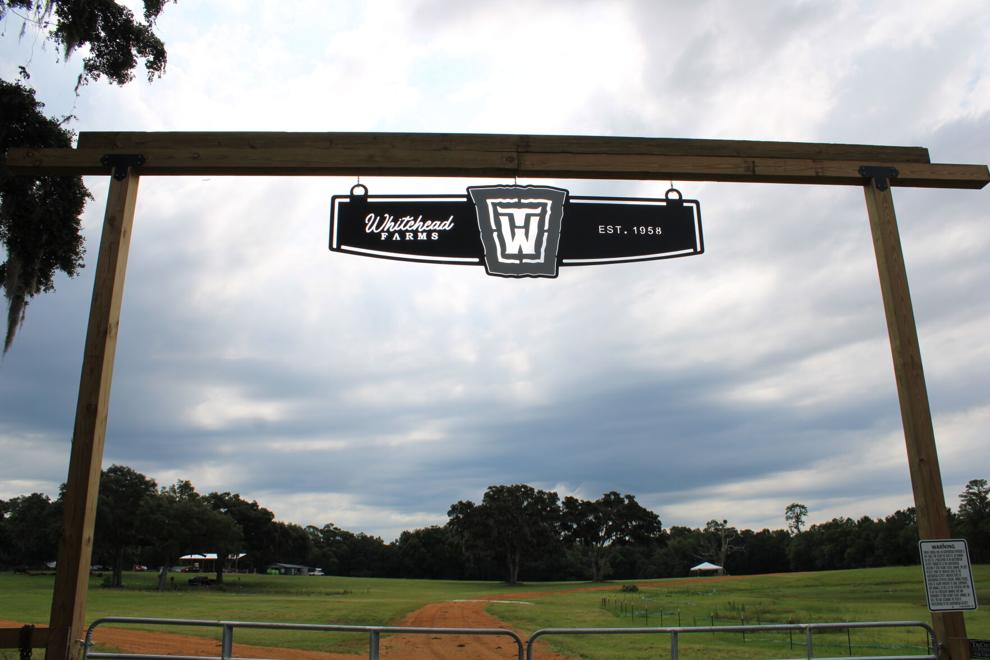 Music and more
Whitehead said he and his wife have seen other rural properties used for wedding venues and plans are in the works for such events. The prices they would charge are up in the air, for now, he said, but probably would depend on the package of services they'd have to provide to a client.
It's a new experience for them, so they've consulted with friends in the industry who are experts.
They know they have to make some improvements; it's just learning what they need to do.
"We found there are people who are booking weddings two and three years out," Whitehead said. "There's people getting married on like a Tuesday afternoon because there's nowhere available. I don't know if that was COVID-related or places shut down or what it is."
For concerts and other events, Whitehead said, the challenge is to keep the price low enough that people can afford the venue but high enough so they cover their costs and make a profit.
Moving forward, they'll continue to make improvements and they have learned quite a bit and gotten positive feedback from their events.
"We've definitely gotten a crash course in the venue industry in the last five months," Whitehead said.