SAFETY HARBOR — The mosaic bench outside Melissa Haist's Tupelo on 4th boutique in downtown Safety Harbor is 40 feet long, features more than 5,200 colorful tiles that have been dissected into thousands of smaller pieces and has taken more than six years to complete.
But after 24 boxes of bandages, 52 gallons of water, a few fridges full of empties and two hernias, Haist is putting the finishing touches on a community mosaic project that has seen more than 120 volunteers contribute to what since she started in 2015.
Haist said the project, titled "Ode de Gaudi" after renowned Spanish mosaic artist Antonio Gaudi, is wrapping up this week, and she said it will be a bittersweet moment when the final tile is placed on the bench.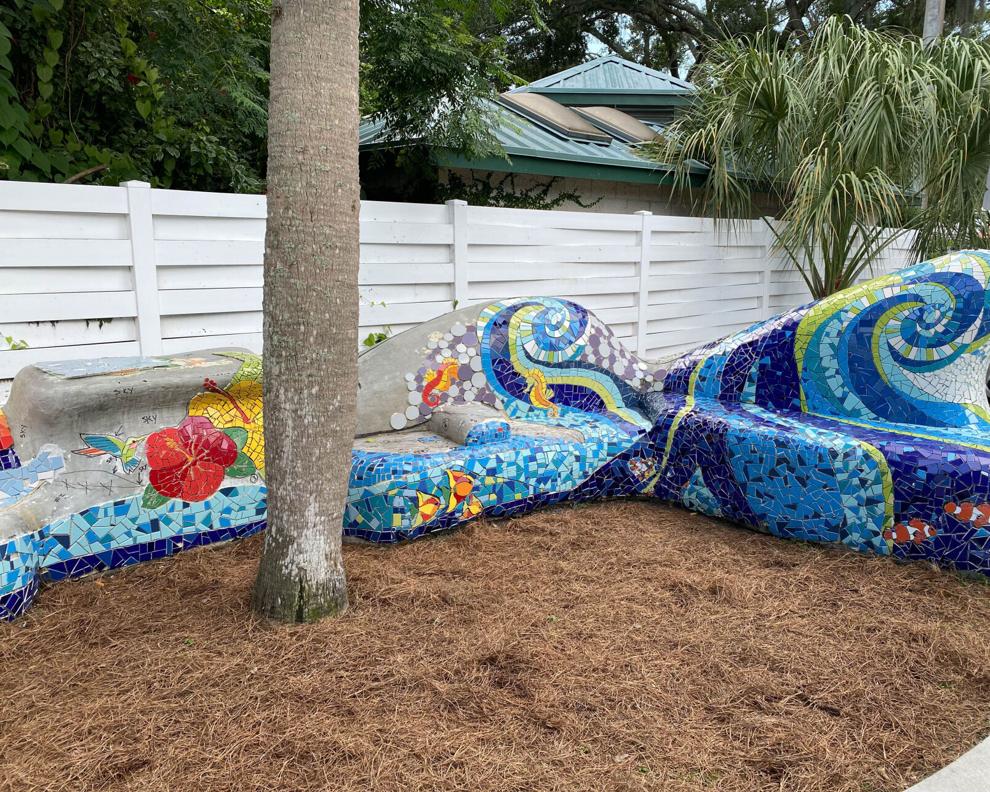 "I can't believe it's almost over, but it's still not done," Haist said by phone on Monday, Aug. 10. "Once we finish setting the tiles, I still have to grout it. So, it's not done, but I still love it and I love how it's turned out and how everybody has helped by putting a piece of their heart into it. It makes me happy."
Haist, who opened her popular women's clothing and jewelry shop on Fourth Avenue North behind the Gazebo in 2013, said she came up with the idea to do a mosaic bench after traveling to Spain.
"I did a year abroad in Spain and I fell in love with tile because over there, everything is tiled," she explained. "Then I saw a mosaic bench at an art fair and Gaudi is known for mosaic benches, and I said I can do that, let's do a mini one at Tupelo!"
Haist had local artist Kumpa Tawornprom, who has worked on large-scale projects for Disney, Tampa International Airport and other major companies, form the bench, which curves and stretches like a 40-foot-long wave, and then she and a friend who flew in from Colorado started teaching volunteers how to cut the tiles.
"I had to train each one of them," she said, noting there is a method to what may look like colorful madness on the cement canvas.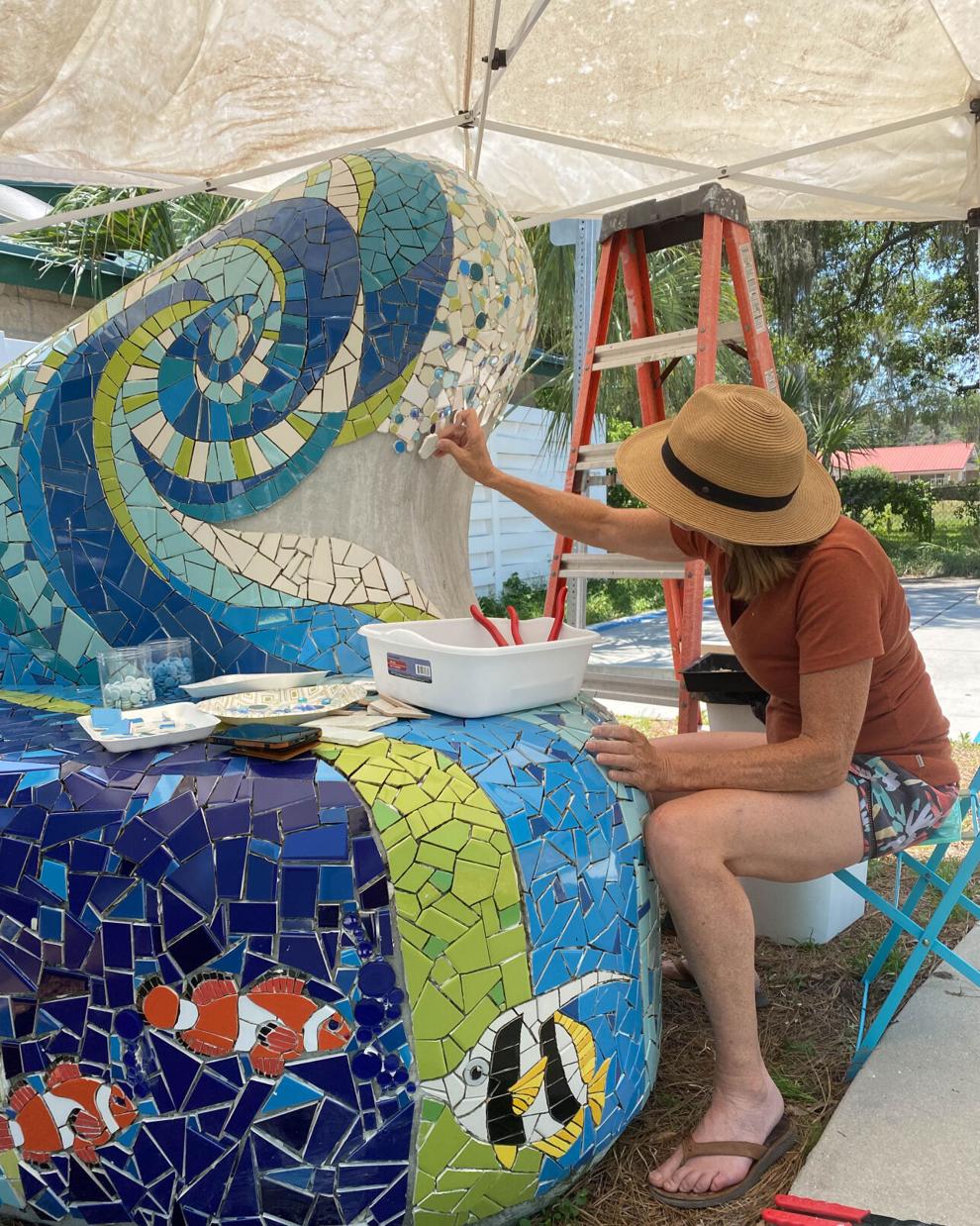 Although the work was delayed for almost a year due to the coronavirus pandemic, Haist said she used the down time to recharge her personal batteries.
"It turned out to be therapeutic," she said of the days and nights she spent working on the project alone with her headphones on and the cord to the cable TV cut. "I thought about giving up a lot because the next person who buys the shop is probably going to tear it out anyway! But I worked on the design alone in the studio and got caught up on things with the store, and then we restarted about five months ago and now I can see the finish line."
Asked how she felt about seeing six-plus years of blood, sweat and tears about to come to an end, Haist said it would be bittersweet. "Will I miss it? Yes and no. Will I ever do it again? NO!" she said.
But she's already looking ahead to another project that has a familiar feel, just on a smaller scale.
"A lot of people want classes now, so I'm going to get back into that," she said. "And I recently replied to a call to artists for a bench project in Dunedin. So, we'll see what happens."