TARPON SPRINGS – The reopening of a discount grocery store might not be big news in most cities.
But Tarpon Springs takes pride in being a unique community, and Missouri-based Save A Lot isn't your typical big chain store.
The Nov. 23 grand reopening ribbon cutting for the Save A Lot, at 780 S. Pinellas Ave., highlighted not just the discount grocery store's new logo, interior layout, exterior paint job and other improvements, it served as a showcase for the store's commitment to the community, as Mayor Chris Alahouzos and District Fire Chief Andrew Kuhn collected nearly $500 worth of groceries and supplies for area children during a 90-second shopping spree.
"We're really excited to be part of the community," the store's manager, Lehoma White, said prior to the ceremony. "The people here are excellent customers and we wanted to show that we consider ourselves the community's neighbor, a resource for the residents in the community."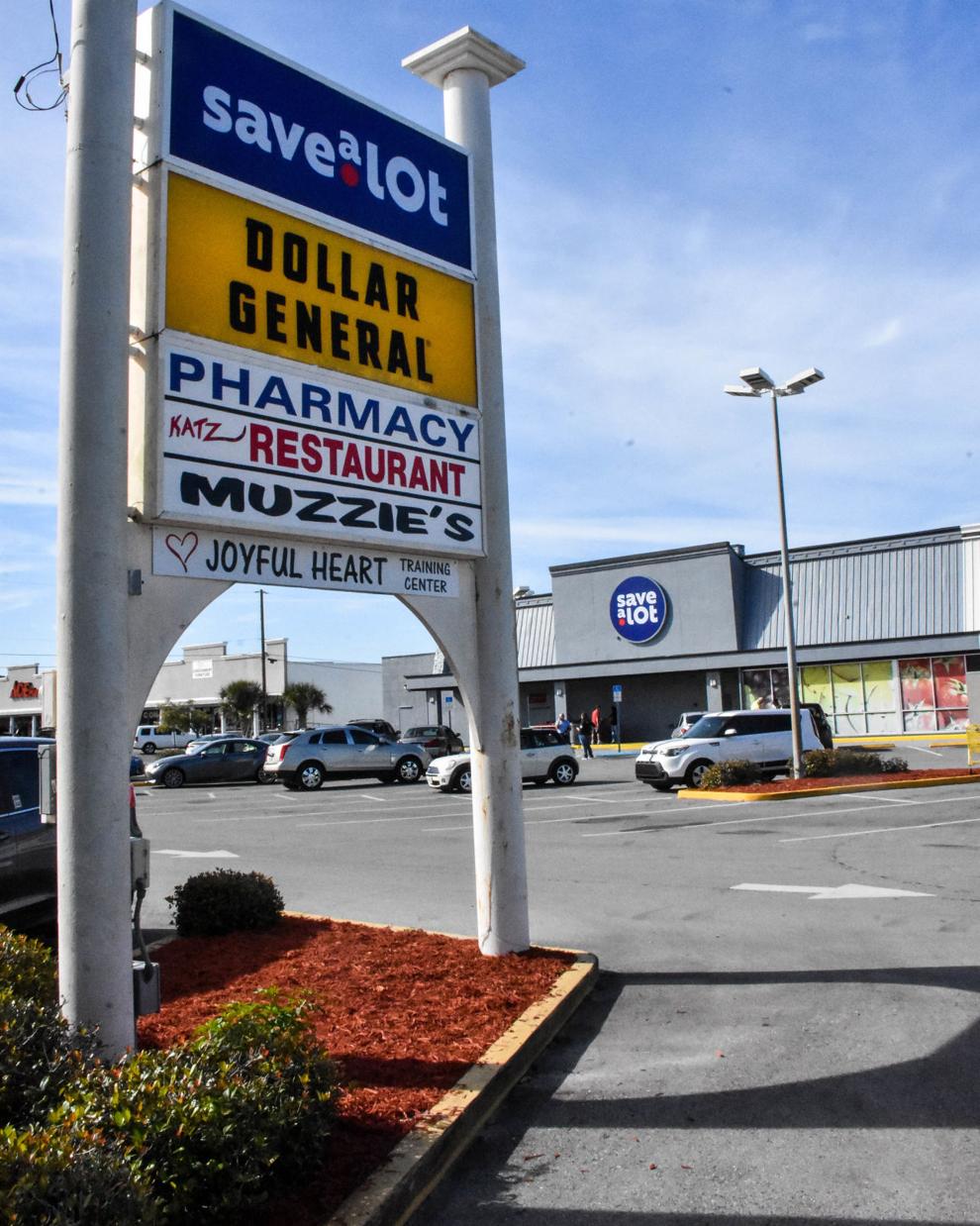 Following a ribbon cutting that attracted a few onlookers and several curious shoppers, the two city officials quickly engaged in a spirited and strategic contest to get as many groceries in their carts as possible once White gave them the go-ahead to start shopping.
As Alahouzos sped straight for the baby food, diapers and other costly necessities, Kuhn loaded his cart with pastas and sauces, boxes of macaroni and cheese and bags of yellow rice, bulk items that go a long way towards feeding a lot of hungry families.
After the dust settled, and the final tally was calculated at $492.56 worth of goods, Mayor Alahouzos spoke about the store's unique grand reopening. "We're very grateful to the folks at Save A Lot," he said, noting he "beat" Kuhn's total by roughly $75. "This was all for the benefit of kids in the community, and it was great fun, too!"
Alahouzos also said the reopening of the store, which is about a block north of the rapidly developing Pinellas Avenue-Meres Boulevard intersection, could boost the area's rebirth.
"I'd like to say this is the beginning of the redevelopment of this area, along with the apartments and the hospital projects that have started," he said of the nearly complete Icaria on Pinellas luxury apartment complex located on the southeast corner of Pinellas and Meres boulevards and the new emergency room slated for the nearby hospital AdventHealth North Pinellas.
Alahouzos also noted the planned extension of Meres Boulevard east, to U.S. 19, is in development, and there has been some recent progress toward developing the nearly vacant shopping plaza across the street from Save A Lot. The huge retail space has been home to Rodie's Restaurant and Pancake House, and not much else, for much of the past decade.
"Many things are happening in this area of the city," he said. "Everything is slowly coming into place, and I look forward to this area blossoming soon."