BROOKSVILLE — Jane, not her real name, gave birth to her third child at Oak Hill Hospital in October of 2018. The newborn boy was full term and healthy. But Jane had been on a monitored methadone detox program while pregnant, and her baby was born addicted. He was transferred to Medical Center of Trinity, an HCA Florida hospital in in Pasco County that has a Level II NICU, to receive intravenous medications and close monitoring.
In just over a year, all that has changed. On Tuesday, Oak Hill Hospital celebrated the ribbon cutting of its brand new Level II NICU. The newborn care center has 10 private suites and the highest technological equipment for some of the tiniest and most vulnerable patients.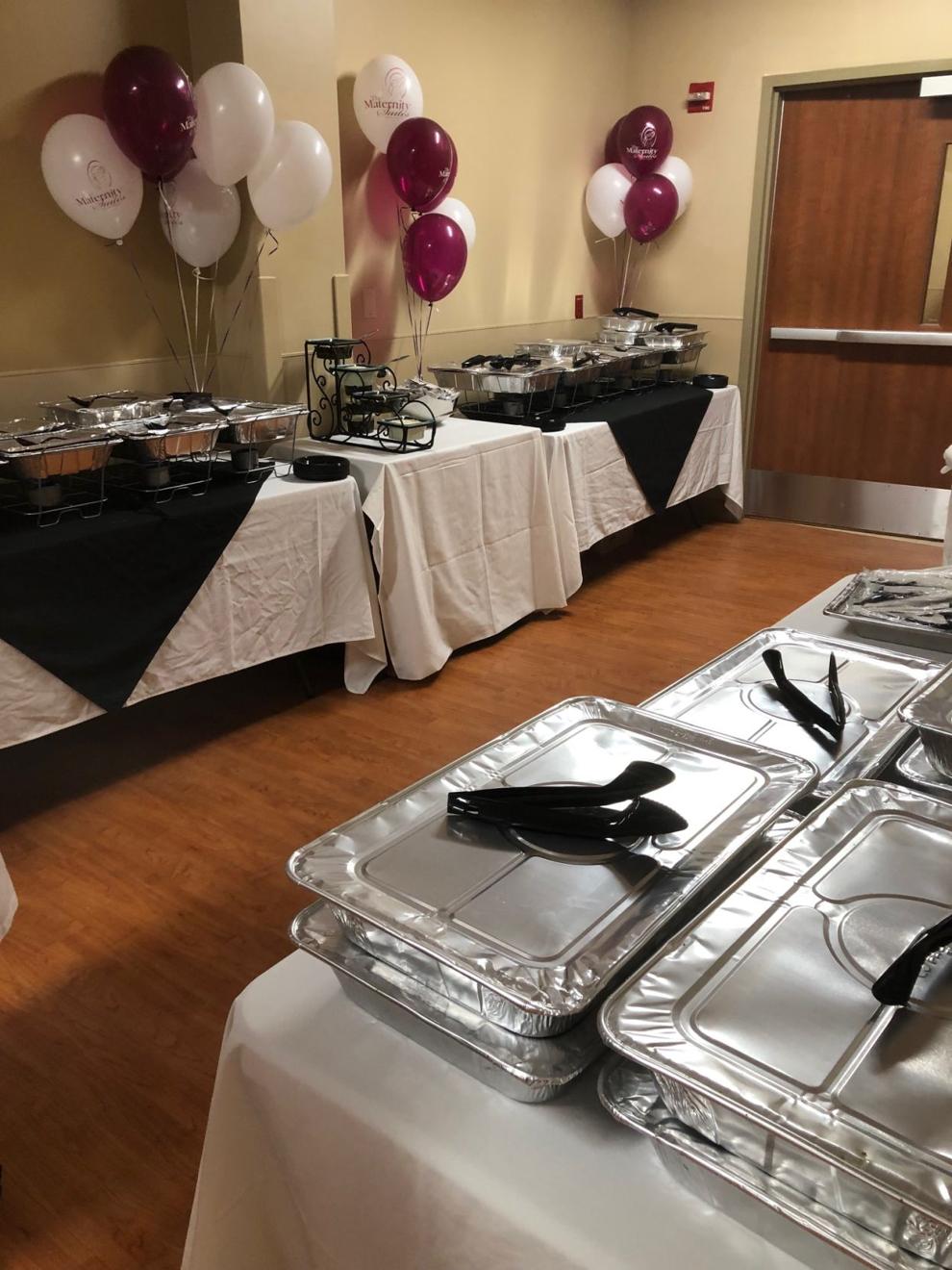 To accommodate the NICU. The hospital's fourth floor was completely renovated to include these large comfortable suites with room for baby and mom in a safe and secured state of the art facility.
Katie Stacey, Oak Hill's director of public relations and communications, said 14 to 18 percent of births will require a stay in the NICU. And as many as 40 percent of those new mothers know ahead of time. "They may be moms with diabetes challenges or the babies were diagnosed with something in the womb," she said. "The other 60 percent are a surprise."
Previously, newborns were transferred, often by medical helicopter to either Trinity or another HCA Florida facility, Brandon Regional Hospital. "The benefit of being transferred within a sister hospital is that all of the medical records are right there," Stacey said, and is a decision made by the parents and physicians.
A level II NICU can care for babies from 32 weeks' gestation or weighting 1500 grams. But legislation has been introduced that could change the leveling. "It won't change the level of care," Stacey explained. If the legislation passes, Oak Hill would then be classified a level III and be able to take on even smaller patients.
The Level II Neonatal Intensive Care Unit will be staffed with a team of specialists. They include:
• Board-certified NICU nurses.
• Board-certified neonatologists.
• Board-certified OB/GYN and High-risk OB/GYN providers.
• Board-certified maternal-fetal medicine.
• Lactation consultant.
• Midwives on site at all times.
• Critical care intensivists in the critical care unit on site around the clock.
• Hospitalists always on site.
• Licensed clinical social worker dedicated to NICU babies and families.
• Security on site at all times to ensure a safe environment.
The private suites are a huge benefit to parents with critical care babies. They allow for the parents to remain with their child in a private setting.
"It's a very quiet room," Stacey explained. "Especially if the baby is born premature, you want to be able to give them the time, darkness, the quietness they would have had inside the womb."
Oak Hill's NICU is on the fourth floor of the North Tower. It is under the supervision of Raquel Ferreira, a registered nurse certified in neonatal intensive care and director of women's services.
Oak Hill opened its Maternity Suites in June 2016. Each year the number of births at the hospital has doubled. There were 300 deliveries the first year, 600 in year two, 900 in year three and 1,200 in 2019. "And imagine, that's without a NICU," Stacey said.
Should there be an overflow of critical patients, the healthy babies nearing their discharge might be roomed together or moved to the nursery on the maternity floor. "We have the capability to care for them," Stacey said.
The NICU isn't open to the public yet, but Stacey said it should be caring for patients by the end of the month. For more information, telephone 352-597-6317.