NEW PORT RICHEY — The Greater Pasco Chamber of Commerce is getting ready as established business people connect with established veterans during its 2020 Business Development Week beginning Jan. 27.
"This is probably the largest and most diverse week we have ever been able to present," said Chamber President and CEO Tim McClain.
McClain emphasized most of the events and presentations that will be presented at Business Development Week during its 27th year are free and open to the public. The chamber is asking potential guests to call ahead, by Jan. 23, to ensure a space is available.
The Kickoff luncheon, scheduled for 11:30 a.m. at Spartan Manor on Jan. 27, has already begun to fill up quickly.
"This year, we have Michele Smith, Olympic gold medalist and ESPN softball analyst," McClain said noting the Treasure Island resident has family ties to Pasco County.
New Port Richey Police Chief Kim Bogart and Angel Cook will present a program on "Speed Networking," beginning at 3:30 p.m. that afternoon at the Hilton Garden Inn.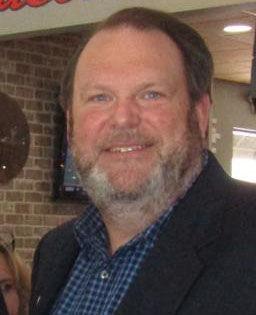 "We had this program last year at the end of the week," McClain explained. "But, so many said what was learned during that session would have been useful as they met people attending all the different sessions throughout the week."
He explained the decision was made to repeat the popular subject at the beginning of the week after sorting through the surveys guests are asked to fill out and return.
"We want these session to be tooled to the interests and needs of the businesses," McClain said. "We do pay attention to those comments and want to react to them as best we can."
Pasco-Hernando State College's West Campus Conference Center will stage three of the four sessions scheduled for Jan. 28.
At 8:15 a.m., Cordette McCall, clinical manager of behavioral health studies at the Largo Medical Center, will present "Burnout is a Medical Diagnosis." The presentation will define, identify and offer coping skills and tips necessary to overcome the debilitating effects burnout can cause.
Eddie Williams, assistant professor at PHSC, will preside over "Coaching resilience in the Workplace," which is designed to help build strong safeguards to withstand the daily work environment. That session begins at 9:45 a.m.
A special luncheon spotlighting successful women in business will follow, featuring: Marcia Austin, dean of workforce development, career and technical education at PHSC; Gayle Hill, president of UpHill Marketing Group, in Lutz; and Ginny Pierce of Premier Printing, Graphics, Banners and Signs, in New Port Richey.
The action then moves to the Event Center in New Port Richey for the Business and Health Expo. It will mix displays from numerous vendors along with information from top health care specialists.
"This event is totally free with no need to reserve a space to attend," McClain said. "We are also giving guests the opportunity to win a 50-inch television. There will be complimentary appetizers and a cash bar available as well."
Marchman Technical College will be the scene on Jan. 29 of events as the Education Day luncheon is held at 11:30 a.m. with a presentation by Travis Meares, owner of Travis Pluming.
"This is the day designed not only for those established business people, for also for those current high school students which may be looking toward a future in the business world."
McLain said the chamber will have approximately 100 students chosen by the faculties of Pasco County high schools as guests at the luncheon, as well as having a special opportunity for them to help them learn more about the business world.
Jan. 29 will begin with a 10 a.m. session on "Weathering the Storm to Success," presented by Capt. Wendy Longman, CEO of Windsong Charters and Boat Rental, in New Port Richey.
Marchman will also present Lourdes Bahr, a community outreach specialist with the U.S. Department of Labor, at 1:45 p.m. "This is a time when businesses can openly and without fear ask those questions about the daily-changing rules involved in dealing with HR," McClain said.
That will be followed at 3 p.m. with Scott Bowers, a senior human resources professional, giving a presentation on how to handle an active shooter situation. "We are fortunate to not have really had a serious situation like this, but it is one of the areas businesses need to learn and know about," McClain explained.
Jan 30 will begin at Seven Spring Golf and Country Club with the Success Stories Breakfast at 7:30 a.m.
"We have taken the winners of the chamber's businesses of the year and asked them to come and tell everybody how you did it," McClain said. "This year, we have winners from both former West and Central chambers of commerce.
The Starting Your Business and Igniting Growth Luncheon will take place at 11:30 a.m. at Holiday Inn Express.
Jennifer Ziegler, program coordinator for the Pasco EDC's SMARTStart Pasco program, will discuss the foundations of starting a business, from writing a business plan to hiring and training employees.
Medical Center of Trinity starts off Jan. 31 with a Digital and Social Marketing Panel with a continental breakfast provided by the center.
The panel of six will provide information on "an area that has become necessary for any business to be successful," McClain said.
Robin Lavitch, a corporate wellness coach, will be the luncheon guest as she addresses brain hacks for performance and productivity with a complimentary lunch provided by Medical Center of Trinity.
The week winds up with the 2020 Economic Forecast Luncheon beginning at 11 a.m. at the Hyatt Place Tampa/Wesley Chapel.
The session is sponsored by the Pasco EDC and has become an eagerly anticipated yearly event.
Robert "Tim" McGee, director of macro strategy and research for U.S. Trust, Bank of America Private Wealth Management, will be the featured guest.
"The chamber is excited to present this week of remarkable events and speakers as part of our mission to help and encourage the growth of business in Pasco County," McClain said.