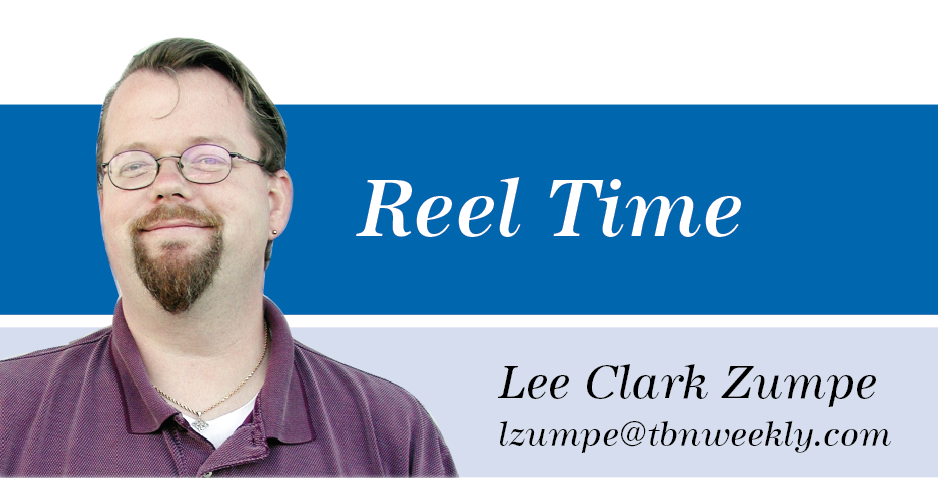 These days, it's rare that a film manages to surprise me. It's always been difficult to keep mammoth plot twists and unexpected reveals a secret. Those of my generation have likely heard the well-known anecdote about an audience member who strolled out of an early showing of "The Empire Strikes Back" and broadcast that film's big revelation. Two years later, similar stories emerged from early screenings of "Star Trek II: The Wrath of Khan." News flash: Deplorable people enjoy ruining things for everyone.
Thanks to social media, deplorable people are now able to reach hundreds — perhaps thousands — of moviegoers with a single post. Some reviewers are even prone to disclosing too many details. I try to avoid including too much information, particularly if the film hinges on plot twists.
Even without spoilers, though, I usually have a good idea where a film is headed within the first 20 minutes.
Not this time.
"Madres," directed by Ryan Zaragoza, is one of the films in this year's "Welcome to the Blumhouse" series. "Madres" was released Oct. 8 on Amazon. Other films in the series released this month include "Bingo Hell," "Black as Night," and "The Manor." All films in the series have focused on showcasing diverse casts led by emerging filmmakers.
"Madres" revolves around a young Mexican-American couple who leave Los Angeles behind and relocate to a rural California community. The reason behind the move is that Beto (Tenoch Huerta) has been hired managing laborers on a farm. Diana (Ariana Guerra), his wife, was recently let go from her job — because her employers did not want to deal with her pregnancy. Though reluctant about leaving her familiar surroundings in the city, she plans on using her newfound time to work on her writing career and to prepare the house for the arrival of their first child.
From the very beginning, Diana is plagued by terrifying nightmares. As she explores the company-owned ranch they were provided, she finds a grisly talisman as well as a music box left by the prior resident. The box also contains a stack of notes and newspaper clippings about a health care crisis that community members are afraid to discuss publicly.
Despite Beto's skepticism, Diana continues to delve into the mystery even as her nightmares gradually transform into conscious visions. Her discoveries seem to point toward a specific source for a string of tragedies, but the truth turns out to be even more ghastly.
Written by Mario Miscione and Marcella Ochoa, "Madres" is a remarkably well-crafted work that builds upon an established legacy of conscientious genre filmmaking that tackles significant social developments. The movie is set in the 1970s, and as a period piece, the attention to detail is meticulous and pervasive. Moreover, the director seeds the film with both visual and thematic cues from 1970s horror movies, tapping into the era's fixation on the potential trauma associated with pregnancy and childbirth complications — as established in films such as 1974's "It's Alive" and 1979's "The Brood" — to the preoccupation with secretive cults and neo-paganism — highlighted in films such as 1968's "Rosemary's Baby" and 1973's "The Wicker Man."
Zaragoza also embraces the tone and style of 1970s horror fare, employing languid pacing, low-key scares, and protagonists who are either blind to the impending peril or misinterpret the degree of danger. While Diana senses a hidden threat, her anxiety about being an outsider in the small, bucolic Mexican-American community — as a Mexican-American who never learned to speak Spanish — diminishes her intuition. Her insecurities are reinforced by Beto. Though only intending to comfort his wife, Beto's disinclination to believe Diana add to the tension in this slow burn into anguish and atrocity.
In a cinematic landscape that tends to favor violent, malevolent spirits, it's also refreshing to see a tale about a more traditional haunting. Without going into too many details, there is a legitimate supernatural element in "Madres," but — like many pieces of this intricate puzzle — it does not fit into the story in the manner the audience anticipates.
"Madres" tells viewers up front that it is based on a true story. That becomes devastatingly clear in the film's final act, which exposes the real-world evil at the heart of this tragedy. The director intermingles supernatural horror and timely social commentary with eloquence and conviction. Its haunting atmosphere and character-driven plot may not appeal to those looking for jump-scares and over-the-top gore, but its message proves that horror filmmakers can still transcend the genre and uncover genuine ruthlessness and cruelty.
"I thought it would be a great opportunity to shed light on a topic not enough people know about," said Zaragoza in the film's production notes. "I'm extremely aware of Mexican and Latinx issues, but this subject was new to me, so I saw it as a film that would both entertain and enlighten viewers."
A solid ghost story that gradually transforms into a compelling mystery with a social conscience, "Madres" is a stylish throwback to an era that boasted frightening visual elements and tragic protagonists. The end of the story — and the revelation in a series of footnotes that run before the final credits — is both frightening and timely. Though it saves its deepest sting for the finale, viewers who stick with the story will find its unforgettable reveal both chilling and heartbreaking.