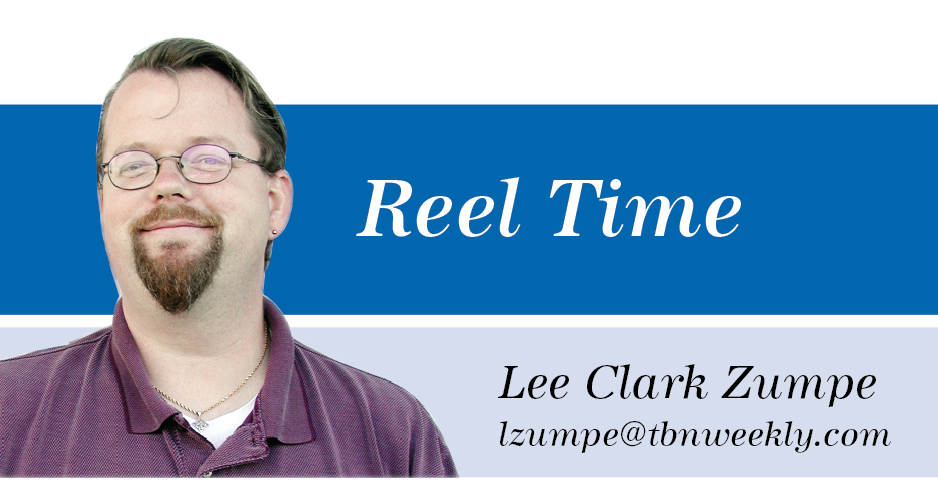 Whenever I look back on my childhood memories of Christmastime in Pinellas County, my thoughts drift through hazy recollections of standing in line to see Santa Claus at Tyrone Mall and peering out the car window as my parents drove around Coffee Pot Bayou and the waterfront in downtown St. Petersburg looking at holiday lights. I remember singing carols at school and at home and sitting by the fireplace while the multicolored lights on the Christmas tree twinkled.
And I remember what seemed like the most important tradition of all: Watching all those seasonal specials on television.
Rankin/Bass practically ruled the holiday. Beginning with "Rudolph the Red-Nosed Reindeer" in 1964, the company produced some of the most beloved seasonal favorites. They made "The Little Drummer Boy" in 1968, "Santa Claus Is Comin' to Town" in 1970, "The Year Without a Santa Claus" in 1974, "The First Christmas: The Story of the First Christmas Snow" in 1975, "Rudolph's Shiny New Year" in 1976, "The Little Drummer Boy, Book II" in 1976, and "Nestor, the Long-Eared Christmas Donkey" in 1977. Outside the stop motion animation universe of Rankin/Bass, other holiday classics from that time period included "A Charlie Brown Christmas," Hanna-Barbera's "The Night Before Christmas" and "How the Grinch Stole Christmas!"
Aside from reruns of "It's a Wonderful Life" and the 1938 adaptation of "A Christmas Carol" starring Reginald Owen as Ebenezer Scrooge, I don't remember any feature films being part of my television viewing holiday tradition. That may be because the 1970s saw few Christmas-themed films produced. After "The Christmas Kid" in 1967 and "The Lion in Winter" in 1968, the holly-jolliest season wouldn't have a big impact on the big screen again until 1983's "A Christmas Story."
These days, Christmas-themed films are increasingly popular. Hollywood has more than a few scheduled to debut over the next six weeks, some in limited theatrical release and some on streaming platforms. Among the first to appear this year is "Jingle Jangle: A Christmas Journey." The film debuted Nov. 13 on Netflix.
This family-friendly musical adventure revolves around a legendary toymaker named Jeronicus Jangle. Just as he is on the brink of an amazing new phase in his career, an envious and neglected underling steals his newest creation along with his notebook full of blueprints and plans for 30 future toys. Officials in Cobbleton dismiss his allegations, leaving Jeronicus a broken man clinging to his shattered dreams. He becomes convinced he has lost his gift. After the death of his wife, he drives his daughter away and becomes a recluse, waiting for the bank to kick him out of his once thriving business.
When his granddaughter comes to visit, she tries to convince the toymaker that he is still a brilliant inventor – but initially, all her efforts appear to be futile. Time is running for Jeronicus, and it seems only a miracle can repair his reputation and heal his family.
Forest Whitaker stars as Jeronicus Jangle. His rival, Gustafson, is played by Keegan-Michael Key. Madalen Mills portrays Journey, the toymaker's granddaughter. The ensemble case also features Hugh Bonneville as Mr. Delacroix, Anika Noni Rose as Jessica, Lisa Davina Phillip as Ms. Johnston, and Kieron L. Dyer as Edison. Ricky Martin provides the voice of Don Juan Diego, an animated toy.
It's difficult to ignore some similarities between "Jingle Jangle" and 1971's "Willy Wonka & the Chocolate Factory." It's as if Wonka's rival Arthur Slugworth somehow infiltrated the factory, pilfered all the candy recipes and incited an Oompa-Loompa rebellion. If that sounds bleak and a little depressing – well, it should. The first half of "Jingle Jangle," after everything spirals out of control for Jeronicus, is a bit dreary. By the time his granddaughter meets him, he has deteriorated into a miserable pessimist. Furthermore, he does not seem to recognize that his inability to escape his chronic despair stems from his own stubbornness and vanity. When others encourage him, he shuns them. When hope emerges, he sweeps it back into the shadows.
Fortunately, his granddaughter has inherited his ingenuity and his intractability. She keeps pestering him, keeps chipping away at the wall he has constructed no matter how much he tries to discourage her.
"Jingle Jangle" is a good story, but it's a clunky one. The film opens with a grandmother (Phylicia Rashad) sitting by the fireside with her grandchildren who ask for a story. Instead of a well-known Christmas fable, she decides to recount the tale of Jeronicus. From time to time, the grandmother's narration provides signposts for viewers or summarizes events to keep younger audience members up to speed.
Musical numbers come and go rather abruptly, not always synching well with the story. The action doesn't always flow smoothly and the connection between spoken dialogue and song doesn't always feel organic. Still, the choreography is often spectacular, even if it isn't necessarily clear how the song and dance enhances the scene.
If all this sounds negative, I apologize. In fact, "Jingle Jangle" has a fine story buried beneath layers of chaos and saccharine schmaltziness. Whitaker is outstanding in his role. Mills, too, is fabulous. Even Key does a wonderful job of making Gustafson unlikeable one moment and just a tad tragic the next.
"Jingle Jangle" offers plenty of valuable lessons, not the least of which is the importance of nurturing creativity. Beyond that, it reminds viewers of the importance of family and community and encourages people to believe in themselves. In an era of rampant bullying and terminal self-doubt, any movie that inspires confidence and self-esteem is worth a closer look. It may exploit a few clichés, but it still captures a bit of seasonal magic.
There's a curious steampunk vibe at work in "Jingle Jangle." The fantastical setting boasts an anachronistic Victorian aura, as if Charles Dickens had conferred with Steven Moffat on notes for the script. The plot practically pole-vaults from a Broadway style opening extravaganza to subdued suspense, and then from fast-paced action sequences to an emotional final act. It is severely overstuffed, but it still has heart. It's a 20 pounds of peppermint bark and candy canes in a 5-pound stocking – but what kid is going to complain about that?
Will people still be watching "Jingle Jangle" decades from now as part of their holiday tradition? Nothing's impossible if you believe, I suppose.