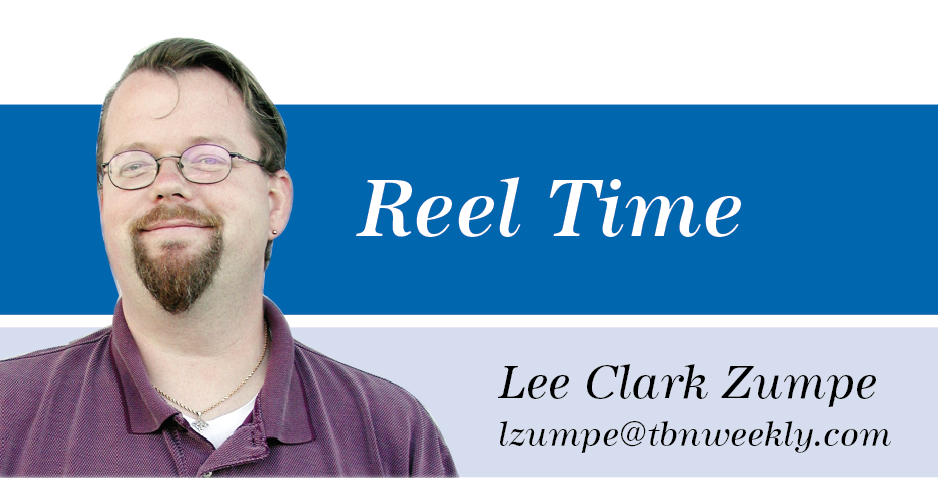 On the surface, most vampire films are about predator and prey, monster and victim. The history of cinema is cluttered with fiendish bloodsuckers, with the earliest depiction of vampires dating back to the age of silent films. Bram Stoker's 1897 novel "Dracula" gave rise to the most popular cinematic adaptation of vampire literature. More than 200 feature films have been based upon Stoker's Transylvanian count. The character is commonly portrayed as well-groomed, sophisticated and cultured – a convenient façade the creature employs to conceal his insatiable thirst for blood and power.
From the beginning, vampire films have always made use of subtext. Stoker's novel was a product of a restrictive Victorian society, dealing indirectly with concepts of lust, sexual immorality, and evil. Throughout the 20th century, movie vampires epitomized societal anxieties about sexual, religious, and cultural nonconformity.
While often representing some form of "malignant other" as a potentially corrupting influence, since the 1970s the vampire has increasingly been rendered as a romantic, tragic hero whose willingness to sacrifice "humanness" stands as the ultimate form of disobedience and defiance.
These are concepts to consider when watching "Jakob's Wife," a new horror film directed and produced by Travis Stevens. The screenplay was written by Stevens, Kathy Charles and Mark Steensland. "Jakob's Wife" debuted at South by Southwest in March. The film was released in select theaters, on demand and digitally April 16 by RLJE Films and Shudder.
Barbara Crampton plays Anne Fedder, the wife of small-town preacher Jakob Fedder, portrayed by Larry Fessenden. From the very first scenes, it is clear that Jakob considers himself the captain of the ship. Though he never raises a hand — or even his voice — when he believes Anne is out of line, his silent subjugation of his wife is demonstrated in his actions. Jakob practices passive misogyny, casually imposing Anne's subordination to maintain domestic dominance. Through context, it seems his observance of patriarchal gender norms is likely linked to his upbringing and to his interpretation of scripture.
Because she feels indebted to Jakob, Anne has accepted her subservience for 30 years. She is excruciatingly meek and deferential, but there is also a spark of rebelliousness in her that amplifies each time she feels belittled or disrespected by her spouse. When an opportunity arises to escape the stagnancy of her marriage, she not only contemplates it — she acts upon it, scheduling a meeting at an abandoned mill on the outskirts of town with "an old flame" to discuss a business proposal involving the local historical society. Anne even mentions the planned reunion to Jakob, possibly hoping he might show some jealousy at the prospect of a rival. He disappoints her, further fueling her desire for emancipation.
Her rendezvous progresses exactly as expected, with businessman Tom Low, played by Robert Rusler, ready and willing to indulge her. Anne, however, finds herself unable to betray Jakob, despite her overwhelming discontent with their lifeless marriage. Change is coming, though. Anne and Tom have inadvertently stumbled into the lair of a nasty vampire. A few moments after she withdraws from their would-be tryst, things get very messy. Later that night, Anne shambles into her home. She pays little attention to Jakob's questions as she climbs the stairs. Sequestering herself in the bathroom, Anne examines the aftermath of her encounter.
From here, the story focuses mainly on Anne's transformation. Yes, that includes fangs and bloodlust; but it also means her days of spousal compliance and general timidity are behind her. It's important to note that there is no overt revenge motif at work here: Anne does not seek any form of reprisal against Jakob. She does not hate the man — she hates his notion of her role in their marriage. Stevens somehow manages to provoke sympathy for both the long-neglected and demoralized wife as well as the primary architect of her unhappiness. The chasm between them seems too great to bridge, but — to their credit — they attempt to reconcile on some level.
Just because "Jakob's Wife" involves poignant relationship issues and deep character dives doesn't mean that the director tones down the horror. Stevens delivers some suitably gruesome sequences that do not skimp on gore. Here, the horror works best when done with more than a dash of B-movie campiness, buckets of blood and some over-the-top vampire dialog.
The cast is outstanding. Crampton is on fire in "Jakob's Wife" — especially for the scene at the dentist's office. This horror icon is at the top of her game as her character morphs from repressed shrinking violet to sensuous, fully empowered woman. Crampton — known for her roles in films such as "Chopping Mall" (1986), "From Beyond" (1986), "Castle Freak" (1995), and "We Are Still Here" (2015) — turns in her best performance to date. Bonnie Aarons, portraying the primary vampire, is also excellent in her role.
"Jakob's Wife" is somewhat deceptive. For horror fans, the vampire tropes Stevens brings to the table make the film entertaining and fun. At the same time, the script's insightful treatment of this troubled marriage and the institutional prejudice that has hobbled what might have otherwise been a rewarding relationship leaves viewers with much to ponder. It may not be the most eloquent critique of obsolete marital and patriarchal standards, but "Jakob's Wife" effectively challenges prevailing ideologies in its own unique, slightly twisted and subversive style, showcasing a woman taking a stand against her victimization and discovering her agency and independence.