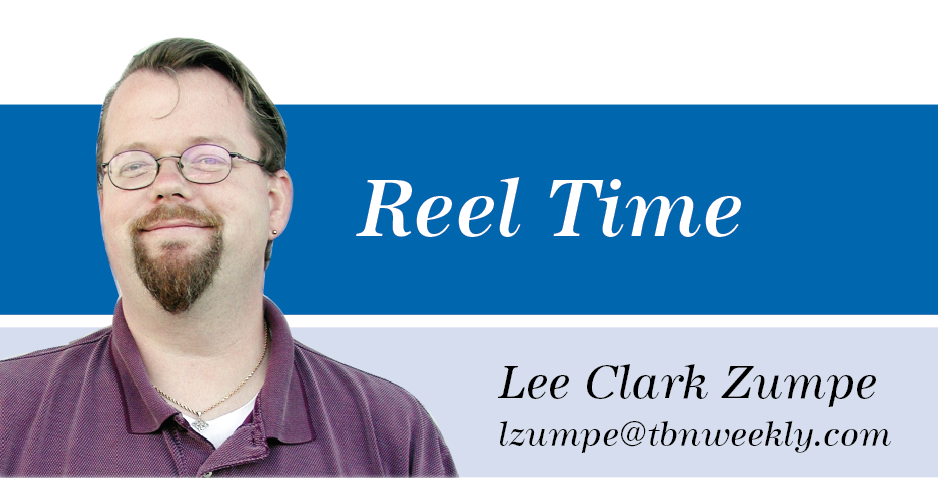 For a story that commonly begins with the phrase "once upon a time," there has certainly been a plethora of cinematic adaptations based on the Cinderella folk tale. Legendary silent film actress Mary Pickford — a pioneer in the film industry who went on to co-found Pickford-Fairbanks Studios and United Artists — took on the title role for a 1914 version directed by James Kirkwood Sr. But Pickford wasn't the first to portray Cinderella on film: That honor goes to Mlle Barral, who starred in an 1899 French adaptation directed by Georges Méliès.
Of course, like most folk tales, there were multiple variations of "Cinderella" vying for recognition through the centuries. The European versions, including those authored by Charles Perrault and the Brothers Grimm, are derived — directly or indirectly — from much older sources, with ancient forms dating back to the tale of "Rhodopis" from ancient Greece. That version remained popular throughout antiquity, appearing later in Rome.
It is no great surprise, then, that there have been hundreds of films based upon the variations of the story. Among those actresses who successfully fit into the glass slipper are Florence La Badie, Mary Pickford, Leslie Caron, Julie Andrews, Lesley Ann Warren, Charlayne Woodard, Brandy, and Lily James. Add to that list Drew Barrymore, Anne Hathaway, Hilary Duff, and … what the heck … Jerry Lewis, if you want to include modernizations, retellings and parodies.
For modern audiences, the most iconic interpretation of the story is undoubtedly the 1950 Walt Disney animated feature "Cinderella," which — for better or worse — established a number of recurring motifs that continue influence new reworkings.
All this begs the question: Do we really need another movie about Cinderella?
Unfortunately, no one bothered to ask that question before production got underway on "Cinderella," a new musical retelling of Perrault's version of the tale. Maybe the filmmakers were concerned that the topic was too polarizing, too divisive, or that it would spark another battlefront in the ongoing culture war. Maybe they were afraid no one would bother to reply out of intense indifference. Or, maybe they just wanted to see if they could go back to the well one more time.
Written and directed by Kay Cannon, "Cinderella" was released Sept. 3 in select theaters and digitally on Amazon Prime Video. Billed as a "musically-driven bold new take on the traditional story you grew up with," the film stars Cuban-born American singer and songwriter Camila Cabello as Ella. Idina Menzel plays Vivian, her oppressive stepmother. Nicholas Galitzine stars as crown prince Robert.
In this version, Ella is bit more motivated and resourceful than her Disney counterpart. While her stepmother obsesses about finding wealthy suitors for all the women in the household, Ella has her own view of what she wants out of life. Her determination, however, is somewhat erratic as she often finds herself yielding to the demands of those around her. While her aspiration and ambition offer a refreshing take on the character, her cyclical reluctance and frequent foot-dragging diminish the effect.
Interestingly, the prince's situation perfectly reflects Ella's spiritual confinement: He, too, is kept from following his dreams because he is heir to the throne and must live up to his father's expectations. King Rowan (Pierce Brosnan) would prefer his son marry not for love but to secure alliances, to add territory, and to augment the power of the crown. Prince Robert, a devil-may-care slacker, has no desire to rule the kingdom — but apparently lacks the resolve to rebel against his father.
The music is a mix of original songs and repurposed pop and R&B hits dating back decades. The movie opens with a medley that features Janet Jackson's "Rhythm Nation" and Des'ree's "You Gotta Be." Other songs feature in the soundtrack include Madonna's "Material Girl," Earth, Wind & Fire's "Shining Star," Salt-N-Pepa's "Whatta Man," the White Stripes' "Seven Nation Army," and Ed Sheeran's "Perfect." Also among the mix is Queen's "Somebody to Love," which coincidentally appeared on the soundtrack to 2004's "Ella Enchanted."
Cannon's "Cinderella" is as beautiful and as empty as the story's discarded glass slipper. It is a fleetingly fun diversion that, in retrospect, feels as though it lacks heart and soul. The film's flaws can't be pinned upon the cast: Cabello and Menzel both shine in their roles, while Billy Porter, playing the Fabulous Godmother, is, well, fabulous. The script is hollow and incomplete, relying upon the viewer to make too many assumptions. Cannon is so focused on injecting themes of empowerment and transformation that she fails to develop any chemistry between the tale's romantic leads. Most characters are little more than undeveloped sketches. Audiences are expected to discern whole personalities from a few lines of dialog that fill the spaces between songs.
The musical numbers are enjoyable, though repetitive. The video jukebox format — especially one that does not incorporate many original songs — might work on Broadway, but for a feature-length film it feels like a letdown. Thank James Corden for that: It was his idea to reinterpret "Cinderella" using contemporary pop songs. It's "Carpool Karaoke" meets Disney Princesses.
OK, maybe it's not that bad. Cannon certainly had the best intentions in mind when she signed on to this project.
"I've never been much of a fan of the original 'Cinderella,'" the director said in the film's production notes. "It feels like a bunch of women being mean to each other. I wanted to create a version of this fairy tale I could watch with my kid, and we could be inspired by."
"Cinderella" does manage to bring a new perspective to the story.
"The fairy tale was conceived by a man and it's been told and retold primarily by men," Cannon said. "I tell it through my point of view. If it feels different, it's because it is! Cinderella is not just some pretty face waiting for her prince. She's active and vocal. She's witty. She craves independence and her career is her priority. She's someone I hope girls can look up to."
Even though the script stumbles a few times along its way and the focus on catchy tunes, vibrant visuals and dazzling choreography detract from much-needed character development, "Cinderella" is a fun, entertaining makeover offering memorable musical numbers and a nontraditional, though predictable, ending.
By the way, Corden plays one of the mice that are transformed into footmen — so, there's that, too.