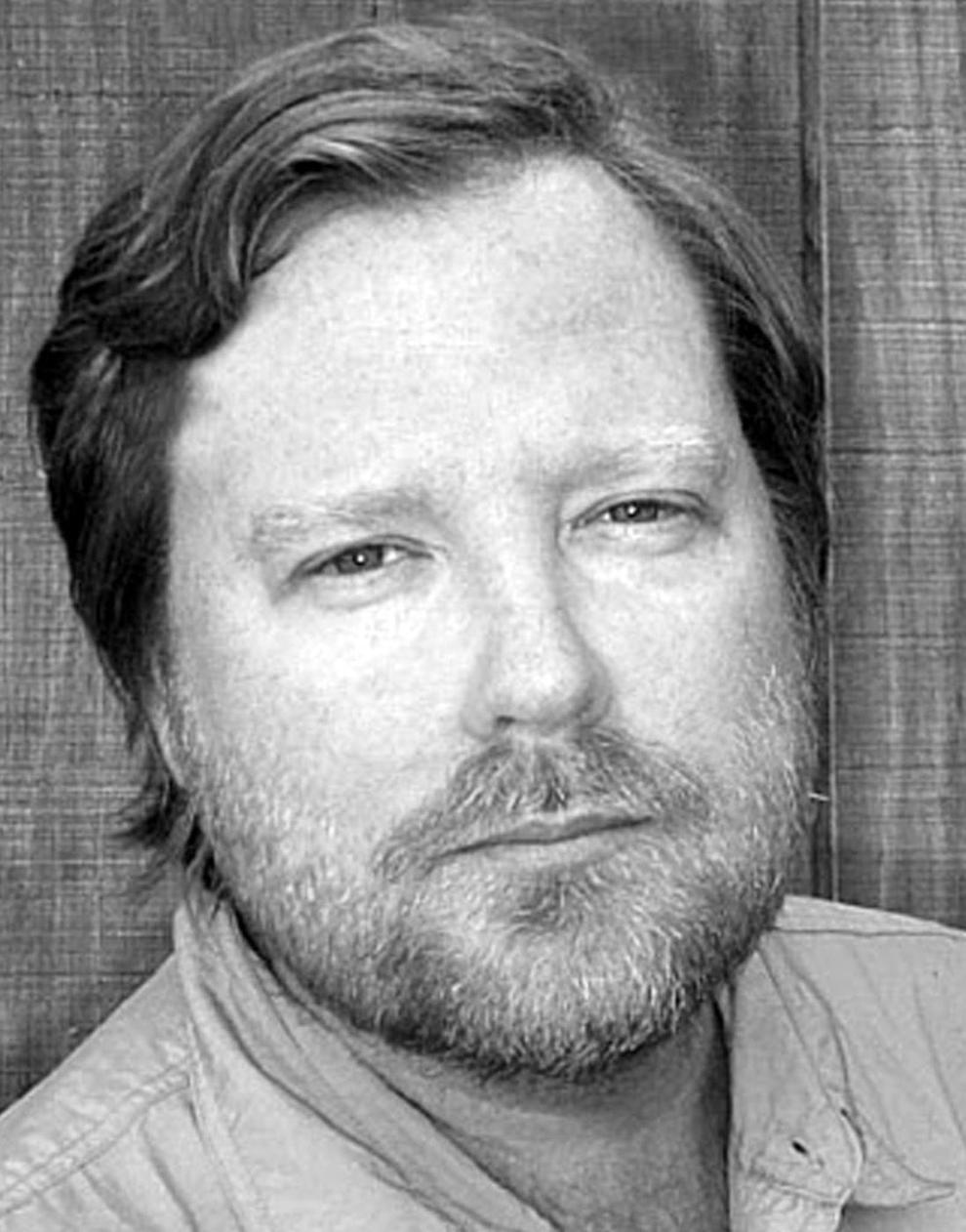 Guide bites
Capt. Josh Fritz (352) 345-9304: Capt. Josh says though the gag grouper season is closed until summer, there are other offshore options now, including big, breeder sheepshead. The big ones will be on offshore rock piles starting in around 10 feet of water, where they will be in spawning mode into March. These are the big ones, with 8-pound fish not unusual. They take live shrimp well. Use just enough weight to hold the bottom in the current. Inshore, reds are one of the best. The fish are moving into backwaters and up the creeks. Live shrimp or small pinfish are top baits. Trout are in the backwaters, as well, and also taking shrimp of white plastic flukes. Springs that empty into creeks and back bays are hot spots attracting both species right not. The creeks and backwaters also are giving up some nice black drum. Live or frozen shrimp works well.
Pasco/Pinellas tackle shop roundup
Armed Anglers (727) 945-1808: Capt. Griff says anglers are having their way with the pompano and permit at the Anclote power plant outfall canal. Many more pompano are being taken, but some of the permit have been nice 5- to 8-pound fish. Pompano jigs tipped with shrimp are working best. It's catch-and-release only, but plenty of nice trout are being taken at the plant, and some anglers have been doing well on fish to 20 inches or better along the causeway bridges at Fred Howard Park. The north cut at Anclote Key has produced some nice trout, as well. Offshore anglers have been focused on hogfish now that the gag grouper season is closed. There have been some great catches on the reefs. The Two Georges party boat out of Tarpon Springs has been limiting on them.
Cooper's Shrimp Shack (727) 868-8736: Bill reports Hudson anglers have been doing well fishing live and frozen shrimp in residential canals. Sheepshead and mangrove snapper have been the main targets, but jacks often interrupt. Mangrove snapper have been plentiful and take shrimp well, but most are short of legal size, with anglers reporting three out of 20 caught are big enough to keep. There have been a few black drum reported, with most taken around the oyster beds and rocks along the coast in shallow water.
One Stop Bait and Tackle (727) 842-5610: Joe says his anglers are reporting excellent pompano and permit fishing at the Anclote power plant outfall. The fish are taking pompano jigs and shrimp. There are good numbers of trout being taken, as well, and waders have scored some cobia along the channel running out onto the flat from the canal. Live pinfish have been tops for the cobia. Area canals have been holding plenty of sheepshead and mangrove snapper. The big sheepshead are starting to gather on the shallow artificial reefs for the spawning season. Hogfish have been the target for many, with action in 20 to 30 feet of water on shrimp.
J&J Bait and Tackle II (727) 940-7928: James reports anglers fishing at the Anclote power plant outfall are reporting good action on pompano, along with some nice permit mixed in. The trout bite has been good there, though they must be released. Reds have been bunching up around the mouth of the Anclote River. Look for them around oyster bars and spoils. Move up the river to U.S. 19 and above for snook.
Tarpon Trading Company (727) 937-1488: Larry says anglers fishing the bridges on the Fred Howard Park causeway continue to land some large trout on live shrimp. There also are some nice ones being taken at the Anclote power plant outfall from the pier and in the canal up to the barrels there. Pompano and permit are being caught there on jigs, with the bite off and on. Likewise, there are times when big Spanish mackerel are feeding in the canal. A few nice cobia have been taken on the flat just off the canal. Low tides have been seeing some rolling tarpon in Spring Bayou in Tarpon Springs. A few are being hooked on shrimp, with fish up to 4 feet reported.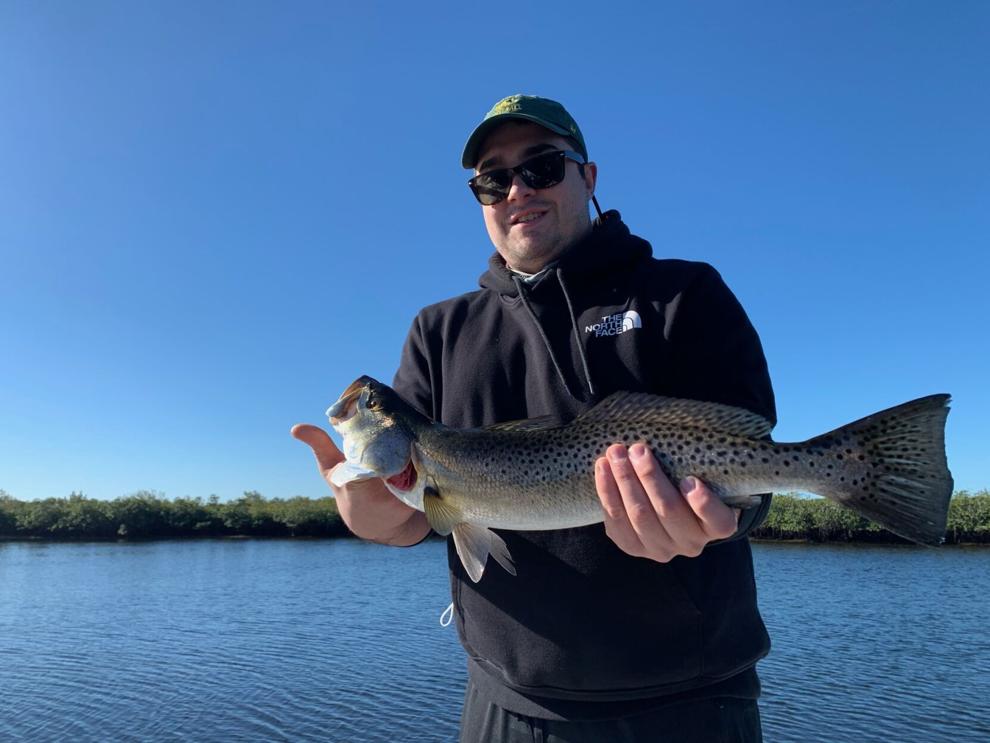 Hernando tackle shop roundup
Daddy D's Bayport (352) 556-2163: Dustin reports the fishing has been a little slow around the Hernando Beach and Bayport area. The best thing going has been redfish, which are a bit more cold-water hardy than other species. They are on the shallow rock and oyster bars, as well as inside creeks. The snook have pushed well into the backwater looking for warmer water. They are a bit lethargic due to the cold water, which has been around 60 degrees in many places. A topwater plug worked slowly or live shrimp is the best bet for coaxing a snook now. Schools of jacks have been working the flats and back bays. They'll hit about anything thrown at them.
Dixie Lee Bait (352) 596-5151: Eric says he took a trip himself around Pine Island and scored a number of nice reds on live shrimp. The fish are around oyster beds, rocks and mangroves, near shore or inside creeks into backwater bays. Trout have pushed into the deeper pockets of creeks looking for warmer water. They'll take live shrimp best. Some black drum are around, and some anglers are reporting doing well on them with live or dead shrimp fished on the bottom. Drum mimic redfish, so look for them in the same kind of places the reds inhabit. All in all, it's a good time to focus on muddy-bottom back bays and bayous, where the dark bottom absorbs the sun's rays and helps heat the water. Anglers fishing in the Weeki Wachee River are reporting some good action on mangrove snapper. Lots of short fish are common, but staying at it with live or frozen shrimp will produce some keeper-sized fish. Offshore anglers are reporting good bits on hogfish on the rocks and around ledges in 20 to 30 feet of water. Some big sheepshead are starting to show up on offshore rocks, as well. These are the big breeding fish, which take live and frozen shrimp fished on the bottom.
On Another Plane Charters (352) 584-6297: Capt. Mike says the gag grouper season was great, but now that the season is closed until summer, he's focused on hogfish, mangrove snapper and big sheepshead on offshore rocks. He's fishing around 20 feet for all three species and doing well. He's been using Hotball jigs for the hogfish. It's a football-shaped jig with a swinging hook that really helps score with the notoriously difficult to hook hogs. For the snapper, he uses Spro bucktail jigs, which have been getting the job done very well of late. The sheepshead bite is just getting started, with the big spawning fish now showing up on offshore rocks and reefs. They'll be around through February and into March, when the biggest fish of all are caught.
Bait and Tackle of Hernando Beach (352) 610-4315: Michael reports anglers have been doing well on trout and reds, with most doing best on live shrimp. The fish alternate between the shallow flats on warm, sunny days, retreating into creeks and backwaters following a plunge in temperatures. Most creeks and canals are holding sheepshead and mangrove snapper, and both take live or frozen shrimp fished on the bottom. Black drum are another possibility now, as they are working the shallows and moving into backwater areas in many of the same places reds are being found, particularly around rock and oyster beds.