The last time a prep football team took the field was in early December and there's surely some debate on who are the coach and players of the year. The last team eliminated from playoff contention was Mitchell in the Class 7A region final against Orlando Edgewater.
Here at the Suncoast News, we covered each public and private school 11-man prep football team all season long. We now take a look at the coach and players of the year from Pasco County. Pasco saw 10 teams advance into the Florida High School Athletic Association playoffs and each club had some of the top players in the county. We take a look at Pasco's coach of the year and players of the year on offense and defense.
Coach of the Year: Andy Schmitz, Mitchell
Leading one of the most magical postseason runs in quite some time in Pasco County, Schmitz nearly guided the Mustangs into an improbable Class 7A state semifinals appearance. Though the team was coming off a 31-28 loss to Bradenton Manatee in the region semifinals in 2019, it seemed to motivate Mitchell that much more and Schmitz had his team running on all cylinders in 2020 despite the coronavirus pandemic. Schmitz led Mitchell to a record of 11-1 and if not for a couple of unlucky bounces, we might be talking about a final four team and maybe beyond.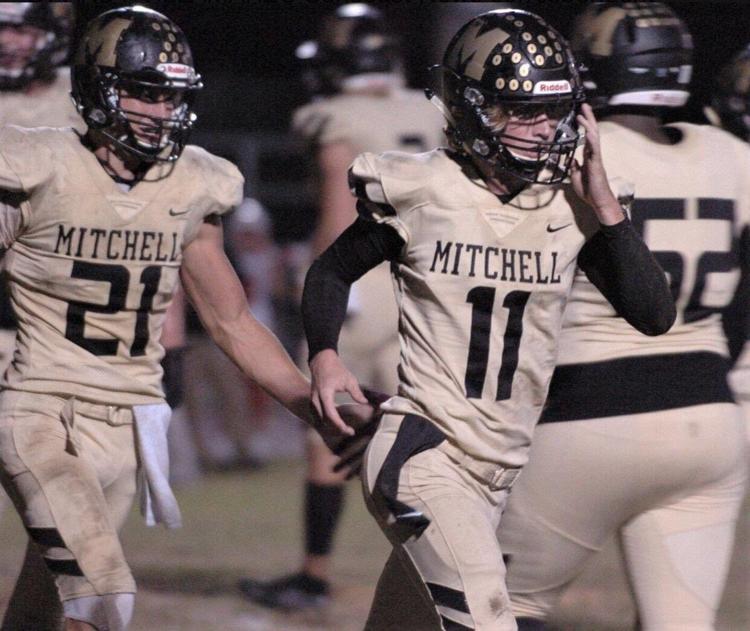 Offensive Player of the Year: Ezra Brennan, Mitchell
If his 2019 output wasn't impressive enough, Brennan built his name up even more in 2020. Despite losing some key receivers from last season, Brennan was able to produce huge numbers this past fall as the signal caller threw for 2,283 yards and 36 touchdowns. He saved one of his best performances for last when Mitchell nearly pulled off the upset against Orlando Edgewater. Brennan went 19-of-33 for 250 yards, a touchdown and he added two more scores on the ground versus the Class 7A runner-up Eagles.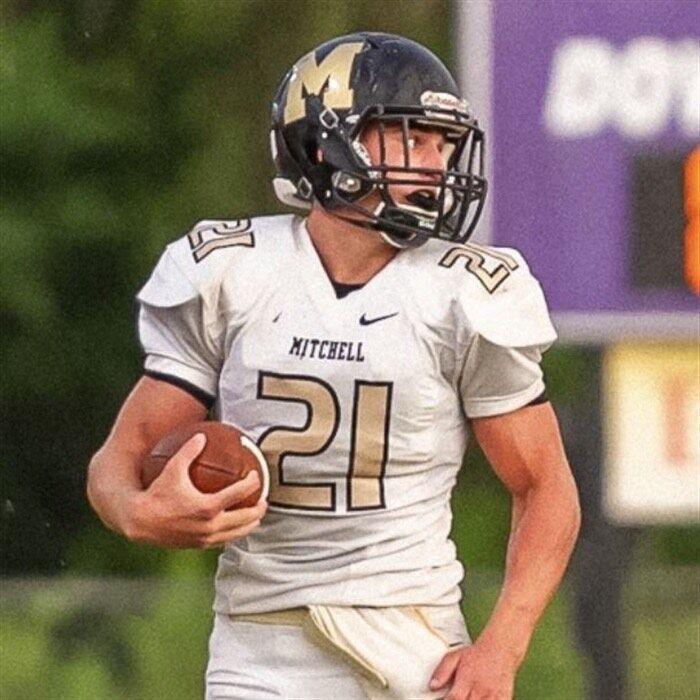 Defensive Player of the Year: Jonathan Fairbank, Mitchell
No player had the intangibles of Jonathan Fairbank. When you need a play at receiver, he was able to make it and if you needed a tackle in the backfield, he was sure handed enough to track players down. Fairbank played a crucial role on both sides, but his play on the defensive side was undeniable. The two-way star racked up a team-high 24 tackles for loss, 76 tackles, 3.5 sacks and two interceptions. Throw in his 820 yards of total offense and you have yourself one of the county's most well-rounded players. 
Andy Villamarzo can be reached at andyvillamarzo@gmail.com and follow him on Twitter @avillamarzo.