PORT RICHEY — The Jewish Community Center of West Pasco honored the fallen during the Oct. 20 shooting spree at the Tree of Life Synagogue during a service held Nov. 1 called the Interfaith Vigil for the 11 Lost Souls.
The Jewish Community Center is the home of Congregation Beth Tefillah, a Conservative Judaism synagogue.
Multi-faith representatives from the community attended the service, and various religious Clerics spoke to honor the tragic victims of hate.
One of the most moving speakers was Imam Ahmed Aly of the Islamic Center of New Port Richey. The Muslim cleric spoke of love and the need for people to care about each other, aside from their religious beliefs. To seek peace and love is God's highest aspiration for us, he said.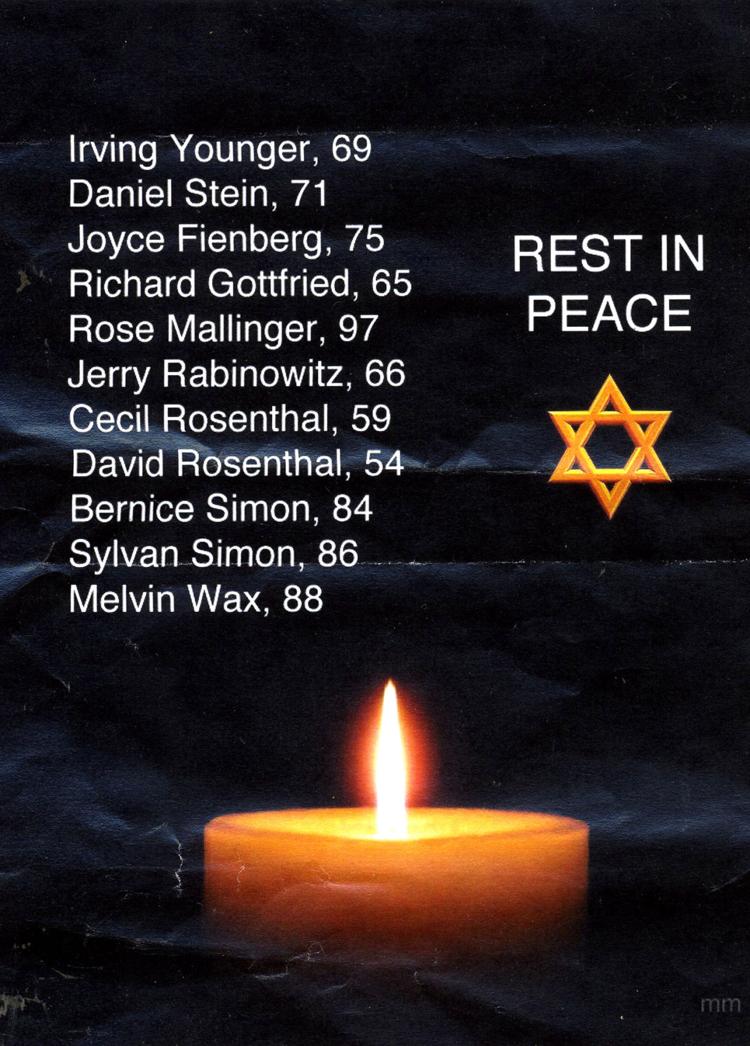 The Pittsburgh Muslim community has raised over $200,000 for the victims of the Tree of Life Synagogue tragedy.
One local man attending the interfaith vigil recalled his youth as a member of the Tree of Life Synagogue, a Conservative Judaism congregation in Pittsburgh's Squirrel Hill neighborhood.
Others addressed the need to stand up to those who would foment hate.
Other than the clerics, there were several officials who spoke, including Pasco Sheriff Chris Nocco, who stressed the need to learn from such terrible events.
Daryl Stevenson, president of the Port Richey-based African American Club of Pasco, remembered the victims but also noted that four policemen were injured, two seriously, when they responded to reports of an active shooter situation at the Tree of Life Synagogue. Law enforcement officers attending the vigil at the Jewish Community Center in the audience were asked to stand and be recognized. They received applause for their efforts to protect the community.
Many Christian churches were represented at the vigil.
The accused Tree of Life Synagogue shooter, Robert Bowers, is facing more than 50 federal and state criminal charges in connection with the incident.