TARPON SPRINGS — Although Tarpon Springs' next municipal election is a year away, the city's political climate is already heating up.
Three seats on the City Commission, including the mayor, will be on the March 15, 2022 ballot, a number that could grow to four should a current commissioner decide to run for mayor. The openings guarantee a few new faces will join the board. Seat 3 incumbent Connor Donovan and Seat 4 holder Townsend Tarapani have decided not to seek reelection, and Mayor Chris Alahouzos will term out after serving six years in office.
While the commission races should attract several candidates before the qualifying period, which runs from Nov. 16 to Nov. 24, ends, including local attorney George Andriotis, who announced his intention to run for Seat 4, the mayoral campaign promises to draw a lot of attention. In fact, it already has, as former commissioner Robin Saenger recently threw her hat in the ring and former commissioner David Banther unexpectedly announced he was dropping out of the race last week.
"I have decided to end my campaign for mayor," Banther wrote in a March 22 Facebook post. "This decision is two-fold and has nothing to do with my new opponent. First, my business has experienced tremendous growth and needs my full attention. Second, the current political climate in Tarpon Springs has become so toxic that I do not wish to expose my wife and daughters to all that would come their way."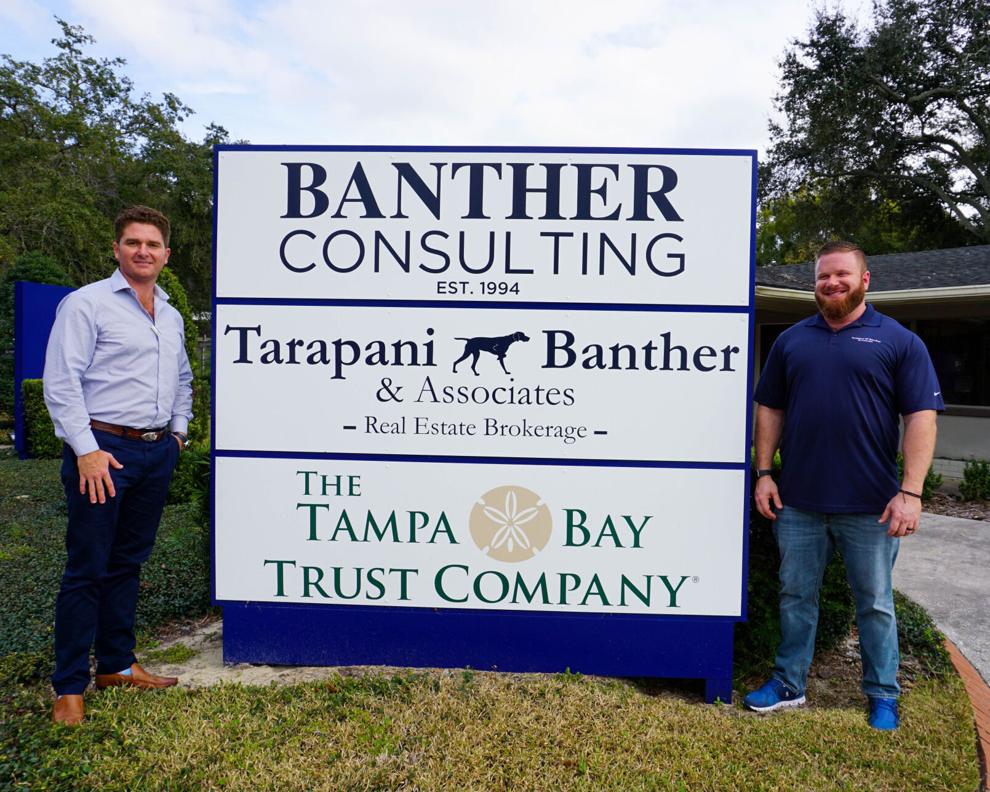 When contacted for comment, Banther, who announced his intention to run a year ago, said via text, "It is my hope Tarpon can rid itself of the current toxic political environment. We are one city with common goals. We might have differences of opinion of how to accomplish these goals, but if we don't start working together we will accomplish nothing."
Indeed, several factors have contributed to a highly charged atmosphere in the community, including coronavirus protocols that prevented residents from entering City Hall for months, and some controversial commission decisions, specifically the approval of the 400-unit Anclote Harbor apartment complex in January.
Tarapani has also received criticism for having to recuse himself from several votes due to his association with certain properties through his real estate brokerage, a business he shares with Banther.
When asked if he intended to pursue another term and run against his close friend and active downtown redeveloper Andriotis, the 35-year-old said he had no intention of seeking reelection in 2022.
"I'm not going to run," Tarapani said by phone March 24. "My family is growing, my business is good, so I have no intention to run again."
Citing his extensive record serving his community, including nine years on the commission, as well as the impending birth of another child, Tarapani all but ruled out another run for office in the future.
"It's hard to say," he said. "But I can't see my life getting any less busy than it already is."
It's into this local-politics cauldron that Saenger decided to dip her toes, once again.
But the founder of the Peace 4 Tarpon nonprofit, who served on the commission from 2005-2012, said she believes she has the right combination of experience and leadership skills for the position.
"It felt like the right time," the soft-spoken Saenger said in a March 24 phone conversation. "I think Tarpon is beyond the divisiveness we often see. We're a connected community and we have a lot more in common than differences."
Noting she has been active in the community over the decades by serving on several civic boards, including her current position on the city's Sustainability Committee, Saenger said her role with Peace 4 Tarpon, which works to find solutions to a wide range of community challenges including drug abuse, domestic violence and bullying, has helped her become better equipped to lead the city.
"I learned to build alliances and relationships through Peace 4 Tarpon, and I think that's important and something I can offer to the city," she said. "It has really taught me a lot about community building and Tarpon is a very strong community with room to grow."
When asked about her opponent dropping out, Saenger said she respected Banther and considered him "a worthy opponent," but she believes other candidates will step up.
"It's way too early to think this is the way it's going to be," Saenger said. "I think folks will step forward. But I didn't do this to run against a particular opponent. I did this to help the community."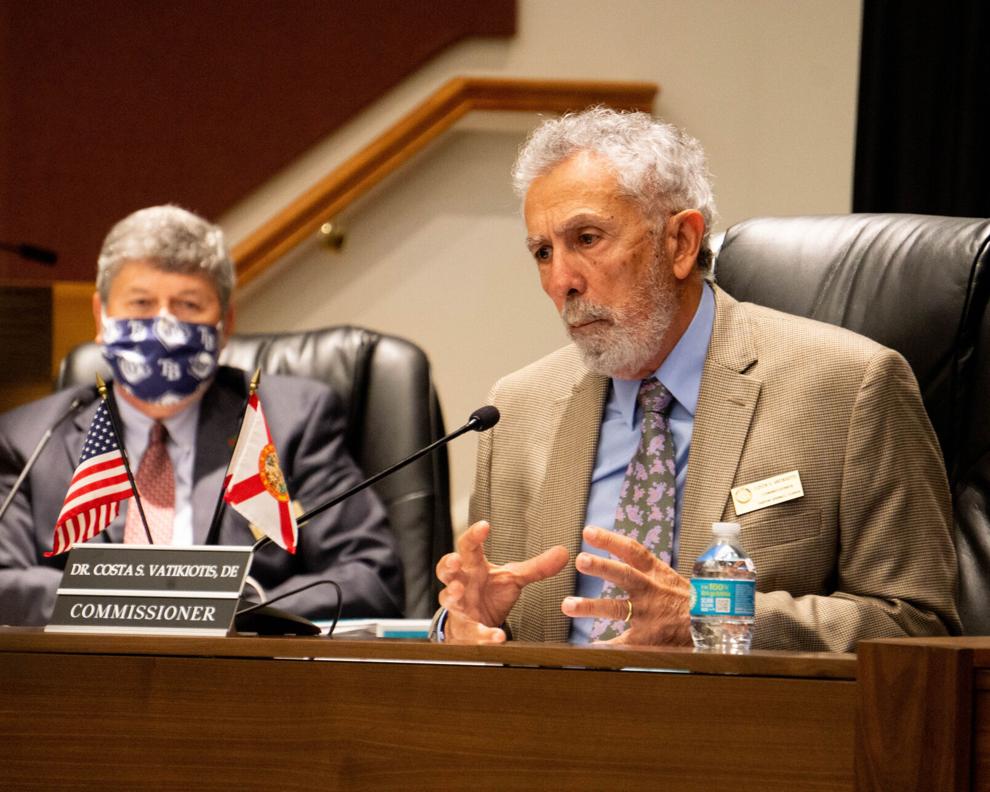 In fact, another mayoral candidate could be sitting on the board today, as Commissioner Costa Vatikiotis acknowledged he is contemplating running, which would force him to relinquish his final year on Seat 2.
"I'm still debating whether to run," Vatikiotis said by phone March 22, adding he was "leaning in that direction" and planning to make a decision in April. "It is extremely important to me, so I still have time to figure it out.