SPRING HILL — The art of stained glass is all about a symbiotic relationship between light and the glassworks that turn that light into something special. Creating stained glass is Barbara Timm's passion, and she shares it with students who attend Barbara's Stained Glass Workshop.
Timm, of Hernando Beach, has been creating stained glass art, windows and decorations for two decades, and finds it a "very rewarding" art form.
"It's fascinating, because every piece of glass is different and has its own character," she said during a recent workshop session. "You have to evaluate each piece to figure out what is the best way to display it."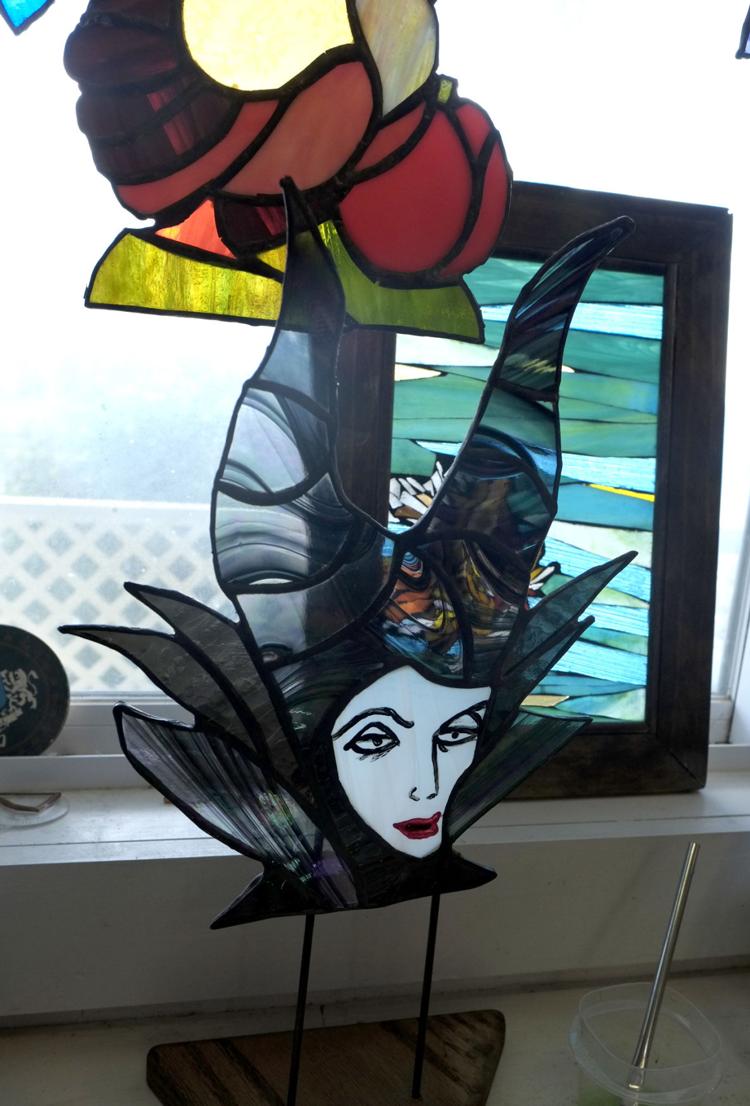 Timm offers beginner and an intermediate workshop for those looking to create a stained glass project. The basic three-week beginner course in a trio of two-hour sessions teaches everything needed to build a finished piece of stained glass art. It's $49 and includes materials. The intermediate project workshops are $20 per session and usually run for five weeks, depending on the size and complexity of the student's project. There also is a three-hour weekend workshop in which participants go home with a completed project.
Because she has a large inventory of glass, students can purchase only the amount of material they need for their projects, saving a good deal of money over buying minimum quantities from a supplier, said Timm.
Timm runs day classes during the week, but also a Wednesday evening class for those who work days. Her Facebook page has full details at www.facebook/barbarasstainedglass.
Stained glass making is an ages-old art, the first examples using lead to join the pieces of glass. It's a technique still used for projects like large church windows, said Timm. The technique she generally teaches involves lead-free solder, which involves applying a copper foil along the edges of the glass pieces and a soldering iron to melt the solder that bonds with the copper.
"One of the hardest things for new people is the job of putting the copper on all the pieces," said Timm, though she adds anyone can learn the skills needed to create stained glass art.
Carol Fisher, an intermediate student of Timm's, said she had to get over being overly concerned about details, particularly when it came to cutting the pieces of glass that would be used in her creations.
"I leaned to relax and not be so hard on myself," she said, adding that she learned the grinder used to do the fine finishing and fitting on the edges of the glass puzzle pieces means all fitment issues can be worked out.
Annette Shanley admits that depending on the complexity of the artwork, stained glass building can be "challenging," but in the end the reward is "something beautiful."
Student Mary Johnson looks forward to classes, as not only is she learning but also socializing and having a good time with "nice people."
"You make friends here," she said.
Timm assists students with drawing templates for their projects but those capable create their own. Projects can range from tiny wind chimes or a Christmas ornament to large windows. One student is working on large transom windows for their home.
"There's no other art like it," said Timm, whose biggest thrill is the discovery of glass with unique colors and patterns. "I have some pieces of glass I don't even want to cut because they are so beautiful and unique," she said.
Timm also takes commissions for those who would rather have a pro create works for them. She can be reached at 352-573-0878.