HOLIDAY — When a chill is in the air, the aroma of chili should do likewise.
With the fireplace roaring in its Bradford Drive clubhouse, the Beacon Square Civic Association held its 2019 chili cookoff on a cool and crisp Jan. 26, the winner collecting $100 in prize money. For a $5 entry fee, attendees sampled the recipes of entries and voted for a top three.
Whatever money was left over went toward the association's coffers.
"It's just good to get everyone together and have an event that creates a bond for the community," said Carol Vurva, one of the organizers of the culinary contest, which debuted last year. "We're here to serve our community."
It's a community that has about 3,500 homes, the organizers said, at one time being Florida's largest subdivision. The association has about 400 members, Vurva said, and about 50 of them and their friends took part in the chili judging.
What were they looking for in a perfect batch?
"A little spiciness, a little sweetness," said resident Ashlee Hoff. "I want something with a hearty warmth to it."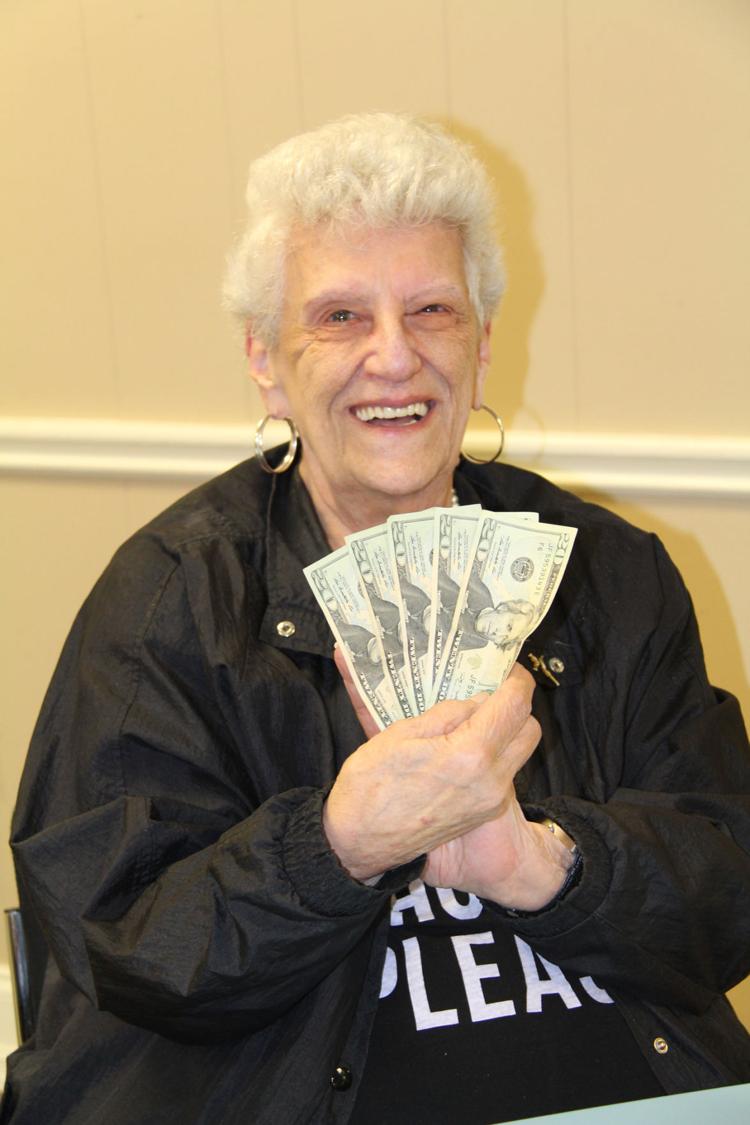 Her entry featured mild pork sausage, diced tomatoes, green chili peppers and brown sugar.
And, of course, beans — prompting the age-old debate on noodles versus beans.
"Actually, I believe that real chili has neither, but I go with beans. The only situation where noodles could come into play, I suppose, is if you poured your chili on them," said contestant Phil Marcucio. "But I go with beans and I think we all do here. We're civilized."
After a group laugh, all 10 chefs acknowledged that they used beans and not noodles.
"I think that's a Kentucky thing," Marcucio, who created a white chili, said of noodles.
Was his unique white chili a favorite recipe?
"No, I've never had it before. It's just something different because last year my wife won so I couldn't copy her," he said, gesturing toward Carol Marcucio's crockpot that sat next to his. "I was one of the tasters last year and I figured I could do better."
Tony Neri also offered up a white chili, noting "No, you can't pour mine over noodles."
Jay Leonard piped in from a few tables down on the noodle topic.
"Funny you mention that, because when I was on Facebook today asking for suggestions for recipes, my friends in Kentucky mentioned noodles and everyone else had never heard of that," he said. As he spoke, he was stirring a thick and meaty Texas-style batch, complete with sausage, steak and hamburger, and featured beer broth and rotelle pasta. On the side was a cup of jalapenos.
"Yeah, I got yelled at last year because I guess my batch was too hot for some," Leonard said with a smile and a shrug.