Pinellas County voters turned out in force for the Nov. 6 elections, which included a County Commission race, School Board run-offs, municipal races and a slew of ballot questions.
When the polls closed, unofficial turnout numbers showed that 65.35 percent of the county's 666,876 registered voters had cast a ballot. That's the highest turnout in a mid-term election reported since 2002 with 58.42 percent. The largest turnout reported for any election in the county since 2000, was 77.47 percent in 2004.
Mail ballots continue to be the most popular method of voting with 238,494 returned to a Supervisor of Elections Office by 7 p.m. Nov. 6. Another 54,988 took advantage of Early Voting and 142,350 went to a polling place on Election Day.
Republicans cast the most ballots, 171,090 to 165,138 by Democrats. Another 95,787 came in from voters registered as no party affiliates and 3,817 registered as other.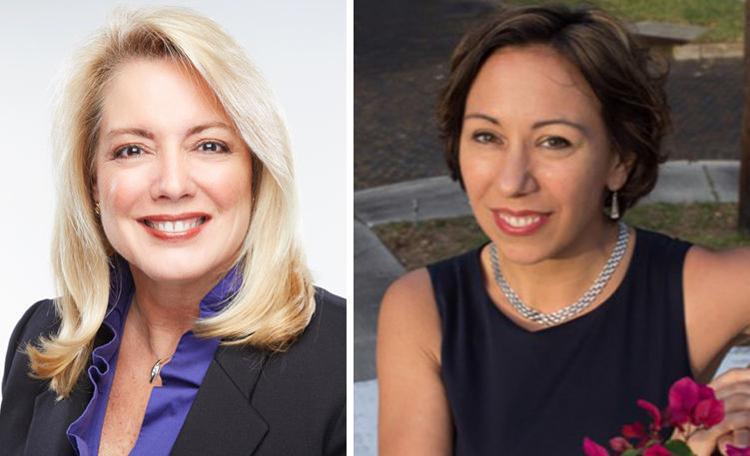 County Commission race
Residents who live in District 6 favored Republican Kathleen Peters, who took in 60 percent percent of the vote against Democrat Amy Kedron, according to unofficial results posted on the Supervisor of Election's website.
Peters will take the seat of longtime commissioner John Morroni, who died May 20. Morroni represented District 6, which includes Feather Sound to the north, the cities of Pinellas Park and Seminole, the northeast portion of St. Petersburg and areas along the beach south of Indian Rocks Beach, from 2000-2018.
School Board run-off elections
It was close between Lisa N. Cane and Jeff Larsen in the race for the School Board District 2 at-large seat. Larsen received 51 percent of the vote to Cane with 49 percent. Larsen will replace incumbent Terry Krassner, who received only 16 percent of the vote during the Aug. 28 primary.
Incumbent Peggy O'Shea garnered 46 percent of the vote to Nicole Carr with 54 percent. Carr will be the new representative for the District 3 at-large position.
The race for the single-member District 6 School Board seat was another nail-biter, as Matt Stewart brought in 49 percent to Bill Dudley with 51 percent. Dudley will replace longtime Board member Linda Lerner, who chose not to run for re-election.
Fire district races
Two positions were up for election on the five-member East Lake Tarpon Special Fire District Board.
Seat 2 incumbent Tom "Steve" McQueen received 38 percent of the vote to Tom McKone with 26 percent, Maryellen Crowder with 24 percent and Peter Nehr with 12 percent.
Incumbent Randy Burr received 59 percent of the vote to his opponent Tom May with 41 percent to retain Seat 4.
Incumbent Rebecca Harriman received 52 percent of the vote to Gary Coffman with 48 percent in the race for Seat 4 on the five-member Lealman Special Fire Control District Board.
Incumbent Julie Peluso brought in 64 percent of the vote to Patrick Bengston with 36 percent in the race for Seat 2 on the five-member Palm Harbor Special Fire Control and Rescue District Board.
Municipal races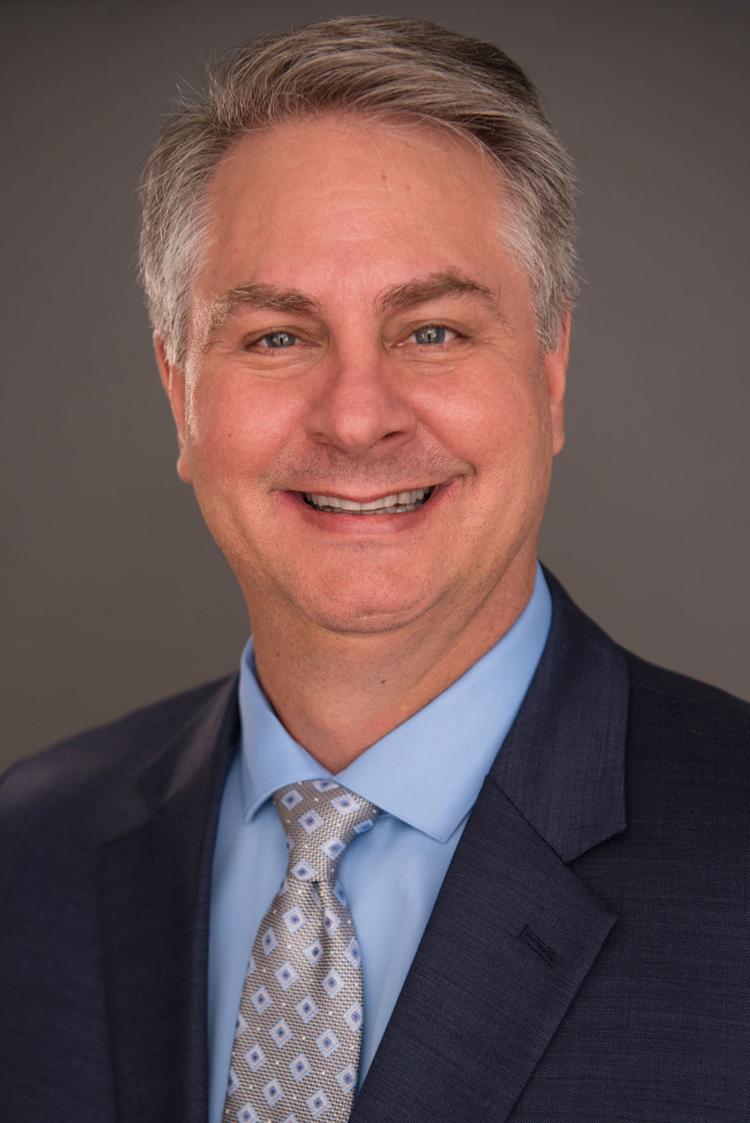 In Dunedin, incumbent John Tornga lost his re-election bid. Tornga garnered 47.5 percent of the vote to challenger Jeff Gow with 52.5 percent in the race for Seat 4 on the City Commission.
Seminole voters had to choose two from a list of five to fill two spots on the City Council. Incumbent Chris Burke brought in 30 percent of the vote and incumbent Trish Springer received 27 percent to keep their seats. Challengers Kelly Wissing took in with 20 percent, Dan Hester 18 percent and Tom Marrah 6 percent.
Referendums and charter amendments
Clearwater voters said no by 59 percent to a charter amendment to change the city's form of government from Council-Manager to Mayor-Council and to designate the mayor as the chief executive/administrative officer.
Madeira Beach voters said yes to eight of 10 referendum questions on the ballot.
They said yes by 63 percent to Amendment 1 to change the city's charter to reflect gender neutrality, correct and streamline grammar and correct typographical errors, reorganize and renumber the section and articles.
Voters said yes by 63 percent to Amendment 2 to require a super-majority vote of four members of the Board of Commissioners for approval of any planned development rezoning or special area plan.
Voters said yes by 61 percent Amendment 3 to appoint the Pinellas County Canvassing Board to serve as the designated Canvassing Board for all elections.
The answer was yes by 78 percent Amendment 4 to adopt the Florida Statute 112.312 definition of a prohibited relative for the nepotism prohibition for employing and contracting a defined relative of city commissioner, city manager, city clerk or city treasurer.
Voters said yes by 59 percent Amendment 5 that requires the city manager to maintain membership in good standing in the International City/ County Management Association and Florida City and County Managers Association. The amendment clarifies powers and duties of city manager, procedures for removal of city manager and appointment of acting city manager. It also states that it may be preferable the city manager live in Madeira Beach, but does not make it mandatory.
The answer was yes by 66 percent to Amendment 6 to require the city clerk to maintain certification with the International Institute for Municipal Clerks and Florida Association for City Clerks.
Voters said yes by 64 percent to Amendment 7 to prohibit the city attorney, or the city attorney's law firm, from personally representing an elected official in any recall litigation or Florida Commission on Ethics proceeding. It does maintain that an elected official is entitled to legal representation in any recall litigation or Florida Commission on Ethics proceeding at the expense of the city.
Voters said no by 59 percent to Amendment 8 to give the city the right to levy taxes by ordinance in a manner not in conflict with the general law of the state, and to delete specific references to a public service tax in the charter.
The answer was no by 63 percent Amendment 9 would delete from the charter references to, and limitations on the use of ad valorem taxes for the purpose of giving publicity to the advantages, facilities, and resources of the city.
Lastly, Madeira Beach voters said yes by 63 percent Amendment 10 to require adoption of a longer five-year Capital Improvements Program each year instead of the current requirement for a two-year Capital Improvements Program.
In Redington Beach, voters said yes by 59 percent to a Referendum Question asking to amend the town's zoning code to define medical marijuana facility and prohibit the operation of medical marijuana facilities within the town.
St. Pete Beach voters answered yes by 83 percent to a Referendum Question to allow the city to sell a residential lot at 627 78th Avenue, which was acquired due to a code enforcement foreclosure action.
Voters in St. Petersburg said yes by 69 percent to a Charter Amendment to apply a ten-year lease limitation to the entire overwater structure east of the Pier Parking Area and Spa Beach parcels on that map, including the overwater portion of the St. Pete Pier.
St. Petersburg voters answered yes by 66 percent to a Referendum Question to allow the City Council to approve an amendment to the lease of submerged lands at Harborage Marina subject to conditions set forth in ordinance 336-H.
Tarpon Springs voters said yes by 73 percent to a Referendum Question to extend the city's lease with Florida Hospital North Pinellas to 2070 with options to renew through 2095 in exchange for a lump sum payment of $3 million for the years 2040-2070 and a base rent of $300,000 a year from 2071-2095.
Tarpon Springs voters answered yes by 61 percent to a Referendum Question that would allow the city to sell to American Tower Corporation a perpetual exclusive easement over a 3,000-square-foot portion of city-owned property at 1025 Gulf Road for $720,000. A portion of the easement has been leased to American Tower Corporation since 2004 for purposes of maintaining and operating a communications tower and associated equipment.
Results include partial mail ballots and do not include provisional ballots or 10-day overseas ballots. For complete election results visit, VotePinellas.com.
Suzette Porter is TBN's Pinellas County editor. She can be reached at sporter@tbnweekly.com.