TRINITY — The director of the Pasco County Sheriff's Office's Child Protection Investigations Unit gave a presentation to the Rotary Club of Trinity and stunned his audience with the numbers of cases his department is called on to investigate every year.
During his presentation to the service club, Ken Kilian, who was assigned to his position in 2011, began by praising the 100 members of the CPI unit, who see and deal with some of the most difficult situations involving the human condition and its negative effects on children.
"None of what we do is possible without the men and women who do the job," Kilian said. "I have the fortunate opportunity to come to work every day and be around people who motivate me every day."
Working in child protection investigations is not a "get-rich profession," he said.
He added: "No one get into it for the glamour of it. But when you have people who care about something bigger than themselves, it breeds an atmosphere that makes it a really special place. Over the years, I have been fortunate to be around so many special people who just want to make a difference."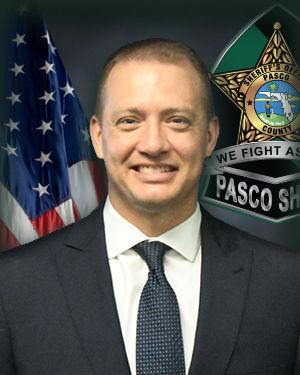 Kilian said the unit receives an average of 7,500 reports of child abuse, abandonment and neglect every year.
"That's awful," he said. "And, here is news that doesn't make things better. Look around Pasco County lately. There's another building and another fast food place on every corner. When companies move, families follow and what can we expect? The number of calls for service will increase."
He said CPI personnel responds to every call and are "speaking to children, to schools, to doctors, to neighbors" trying to make lives better for what Kilian called "the most vulnerable population."
Kilian said he has seen changes in child protection during the two decades he has served in the field.
"Cases are far more complex than they ever have been," he said, "It's not a singular issue anymore."
The opioid epidemic and the "trickle-down effect" of a parent using and abusing drugs is a contributing factor in this change, Kilian said. "It is significant."
Kilian cited the numerous cases, particularly during the summer months, when a child gets out of a home and drowns while a parent or other adult who is supposed to be providing care is distracted by substance abuse.
"Those are the worst calls," he said. "But it happens, and it happens fairly regularly where a parent or caregiver chooses a drug over the well-being of their little one."
The CPI unit's members are the people who have to go out and make the assessment as to what actually happened.
"It's not normal to wake up every day and read about child abuse, talk about child abuse, to see child abuse," he said. "So, one of the things we try to emphasize in our office is to take care of yourself before you are able to lend that helping hand."
He said many who work in the profession have burned out because of having to deal with "those traumatic experiences."
"You have seen bruises on many children's arms over 20 years," Kilian said. "But, that bruise on a child's arm is still a bruise. That's why we spend so much time trying to support each other, but it's not easy."
The director said having to ask men and women to talk to people and see the young victims of abuse "becomes a difficult conversation for someone that is 25 years old or even older and empathize about something you have never experienced before."
He said Pasco County is fortunate to have "a system of partners and a system of care" that aids in child protection.
"We cannot do this alone," Kilian said, specifically mentioning Pasco Kids First, which the Rotary Club has supported through the Family Fund Aid for more than a decade.
Pasco Kids First is a New Port Richey-based nonprofit children's advocacy center that provides services for children who may be victims of child abuse, as well as offering support to parents in helping to raise their kids in the proper way.
"I don't know that you understand the impact that has," he said. "When we talk about community resiliency, it's not just about the men and women who conduct investigations or conducts an exam on a victim that has been abused. It's about the work of advocates and volunteers. Your active voices in the community finds hope to those who are often times hopeless."