PORT RICHEY — An estimated 276 tons of marine life has washed ashore dead due to the recent red-tide outbreak in Florida, with Pasco County being one of many regions to feel the effects.
Now that the coast is clear, on Feb. 5 an effort to help bring back healthy levels of fish began at Port Richey's Brasher Park, 4951 Koons Road, as about 2,000 juvenile redfish about 4 to 6 inches in length were released into the water, accompanied by about 30 larger breeder fish.
"This means a lot to tourism and the jobs that come with it," Pasco County Commissioner Mike Wells, who attended the event, said to fellow commissioners later that day at the meeting of the commission.
Pasco is the first of eight counties to receive what will be a total of about 16,000 redfish. The others are Hillsborough, Pinellas, Manatee, Sarasota, Charlotte, Lee and Collier counties.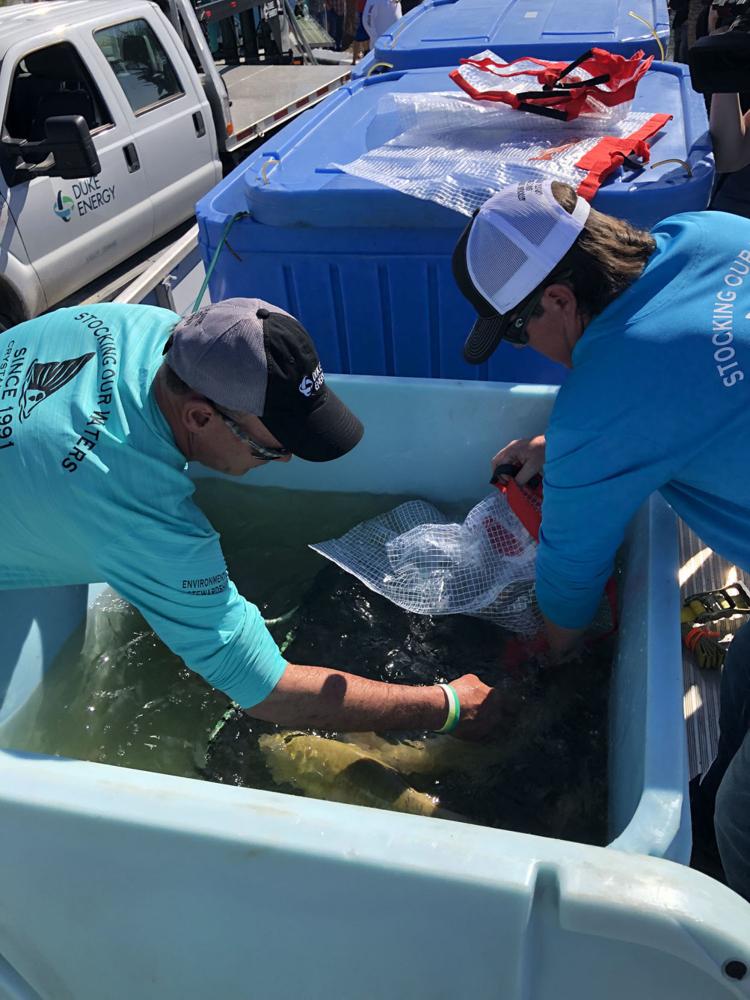 The stock enhancement was made possible by Duke Energy Florida, which raised them at its hatchery in Crystal River. It worked in conjunction with the Coastal Conservation Association Florida and the Florida Fish and Wildlife Conservation Commission.
The Orlando-based CCA is a nonprofit group that works for marine resources conservation.
"Duke Energy is committed to helping protect and preserve Florida's natural environment," said Catherine Stempien, Duke Energy Florida president. "Our Mariculture Center advances environmental stewardship throughout the state by partnering with state and local agencies and universities on restoration projects. The redfish we are donating will have long-term positive environmental impacts in the affected areas and we're proud to play a small part in the solution to the recent red-tide occurrence."
Said Brian Gorski, executive director of the CCA, "We're extremely excited to begin releasing these fish now that the waters are determined to be safe. Between these releases, encouraging anglers to catch-and-release and promoting conservation, we're going to see this fishery improve."