BROOKSVILLE — Visitors one by one motored up the winding road to the top of Chinsegut Hill, 269 feet above sea level. From this hill 5 miles north of downtown Brooksville, one can see much of Hernando County.
Climb to the second story of the stately manor house on the hill built by South Carolinian Francis Ederington in the early 1850s, and the view is more spectacular. That such a house, so high and stately exists, is something the Friends of Chinsegut Hill, the group that manages the site, wanted to advertise with its food and music festival held there Oct. 6.
"It is an open house to get people to come up to do more than just the tour of the house—to see this as a place the community should take advantage of," said Melissa Kehler, executive director of the nonprofit Friends group.
Kehler said visitors of the Saturday event not only were treated to food, live music, and antiques, but also the amenities of the grand old plantation, including regular house tours Tuesday through Thursday and Saturdays from 10:30 a.m. to 2 p.m., but also Wednesday Lunch-and-Tour events. The site also has several four-bedroom cabins for rent for anyone holding a gathering or just looking for solitude and to get away from it all. For more information, call 352-799-5400.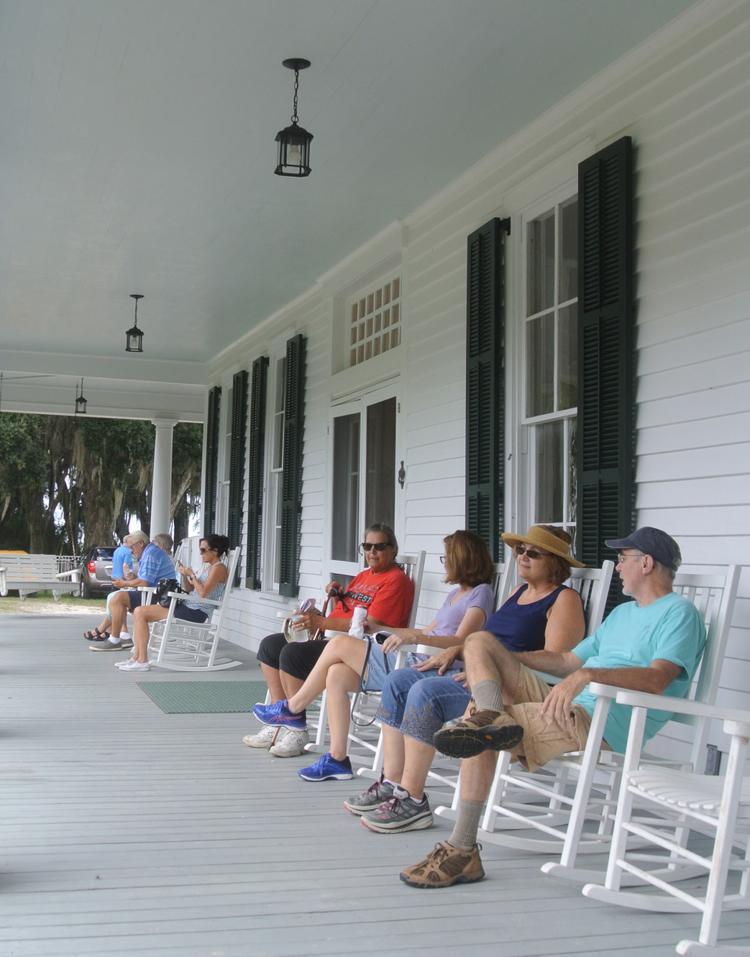 "It's absolutely awesome," said Claude Emery, who attended the event. "I was very surprised; the view up here is beautiful, and I never expected to see something like this here."
Another attendee, Chuck Ott was equally surprised by what he found at Chinsegut Hill.
"As a retreat or a place to get your act together, this is the place," he said. "This has to be one of the best kept secrets in Florida."
Keeping up the old manor house and grounds is a lot of work, said Kehler, which is why she wants that secret to get out. The money earned from tours, conferences and cabin rentals is what keeps the Chinsegut Hill historical site going. The property, she said, is owned by the state and leased by Hernando County. Her group manages and maintains it under county authority.
Other events to raise awareness include an antique quilt show Oct. 18. A Veterans Day Brunch is scheduled for Nov. 11 from 11 a.m. until 2 p.m., at which visitors will be able to honor a hometown hero with a $25 donation that also entitles them to the brunch.
Chinsegut Hill was originally settled by Bird Pearson in 1842 and was called Mount Airy in recognition of the wonderful breezes atop the hill. Pearson sold to Ederington a few years later, and when his daughter inherited the property, renamed it Snow Hill after marrying James Snow.
When it was sold to the Robins family in the early 1900s, it was renamed Chinsegut Hill, reportedly Inuit for "the spirit of things lost and regained."