DADE CITY – Pasco County has ordinances that allow code enforcement officers to levy a $500 fine against those found to be committing the civil infraction of illegal dumping.
However, the County Commission appears to be unanimous in believing that civil infraction should be elevated to the level of "criminal."
The discussion arose during the recent April 8 board meeting where Marc Bellas, Pasco performance management director, gave an update on "RIDPasco," a program started last year with the mission of encouraging citizens to report illegal dumping in the county.
"I wanted to report to you the incredible things that are going on," Bellas said. "The work is outstanding."
The program's main focus is to ensure county residents have numerous avenues by which they can report suspected dumping activities with ease.
Those options now range from the usual calls to the Code Enforcement Department or the Sheriff's Office.
"They can now go to the Pasco app on their phones, the can go to the "RIDPasco" email address, they can call directly to customer service, or they can put a photo on social media," Bellas said.
The MyPasco app is available in iOS and Android versions.
Under the process established for the program, 531 work orders were assigned to Code Enforcement and 631 to Public Works.
Bellas reported 152 warnings were issued which obtained a 98 percent compliance rate. There were 19 citations issued and two cases filed for illegal dumping.
"The one I really love is that 74 times the officers in their trucks just cleaned it up themselves," he said. "That shows we have a lot of folks here who really care a lot about what we are doing. That's great teamwork."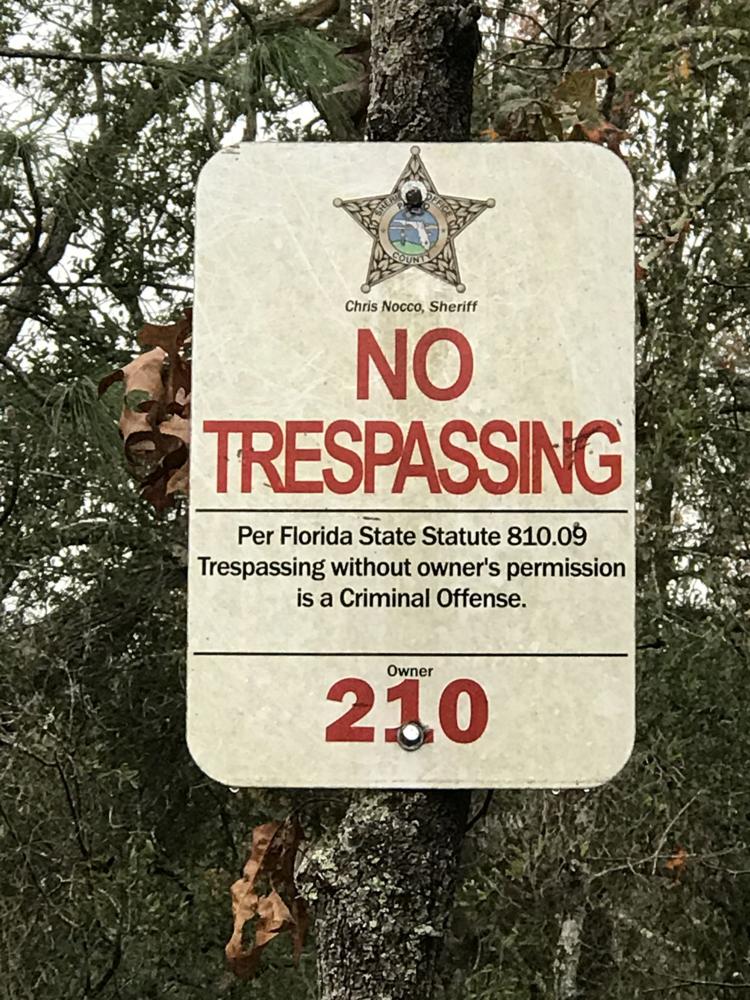 During the past 12 months, Bellas says more than 180 tons of trash have been removed because of the program.
Bellas said all the steps of the process have been "mapped, analyzed and improved."
The Sheriff's Office has become involved in larger scale cases and is providing inmate work crews for large cleanup sites.
The county's Media and Communications Office is working to identify "cold case" videos from the several game cameras monitoring identified problem areas.
"All of the folks who have a role in this process know what their role is," he said. "We have been able to further define what is appropriate for Code Enforcement to go after and what is appropriate for law enforcement to take care of."
Bellas said there are plans for a "big reenergizing push" to show the public the success of the program and to further citizen participation.
Commissioner Mike Wells expressed his opinion those doing illegal dumping "know what they are doing they shouldn't be doing."
"I think they should be getting citations and not warnings," Wells said.
County Attorney Jeffrey Steinsnyder told commissioners that under state statues, warnings are required when the issue is part of the code enforcement process.
"We should be going to the sheriff's office every single time when it comes to illegal dumping," Wells said.
Commissioner Kathryn Starkey said the Legislature needs to change the statute.
"There shouldn't be any warning on illegal dumping," Starkey said. "If code goes out and finds someone dumping, they should fine them."
Steinsnyder added under the state statutes, illegal dumping is something the sheriff's office must prosecute.
"That does not require a warning," he said. "If it is under our civil citation system, depending on the issue, it requires a warning. There are two different alternate remedies."
Commissioner Jack Mariano said he would contact state lawmakers to see if the changes could be made to the statutes.
"I say put all of the tools in the tool box," Starkey said.
"I'm with you," Mariano added.