BROOKSVILLE — Since 1964, the Humane Society of the Nature Coast has been serving the furry residents of Hernando and Pasco counties by providing quality of life in their time of need.
After operating out of its 50-plus-year-old building, it was finally time to expand its facility to serve its sheltered animals. With four years of planning, fundraising and construction, the society was able to open its newest building that caters exclusively to homeless cats and kittens, as well as an office area for staff.
"We were operating out of buildings built in the '60s and the air conditioner was going, and we wanted to be able to provide a cleaner, more welcoming environment," said Susana Arneson, director of development for the society.
The new building is 4,800 square feet and cost about $850,000 to build. The shelter can house up to 80 cats and kittens in eight separate rooms that includes "catios" so they can go outside. The building also features two isolated areas for infectious disease, a laundry room, feeding room, a conference room for educational purposes, and an administration office.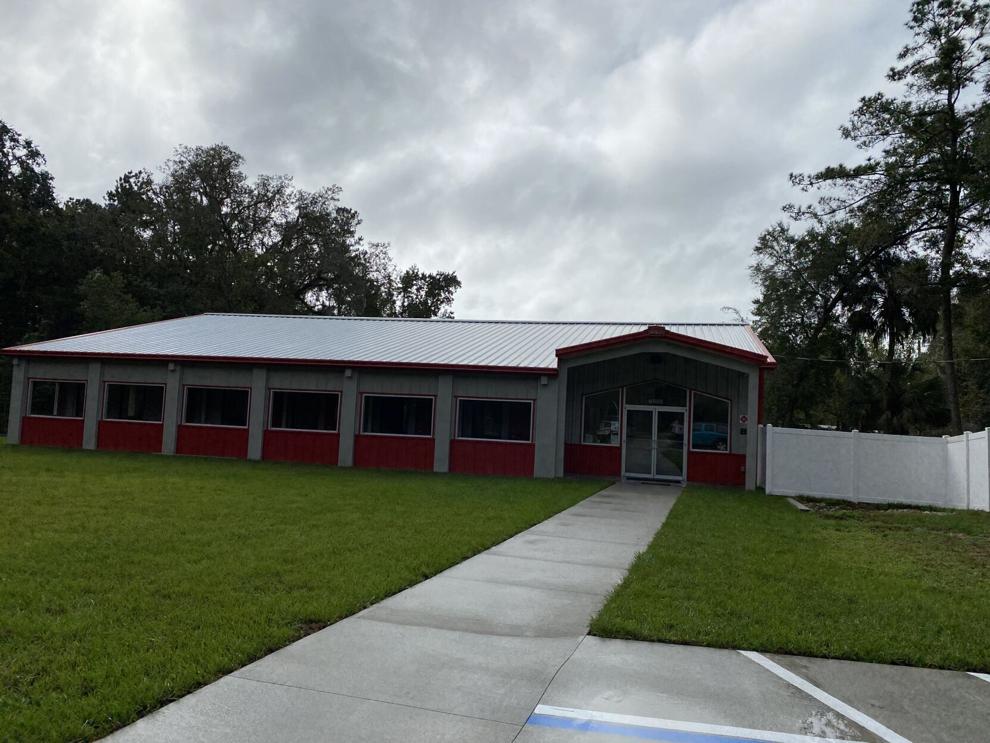 Already, the number of cats carrying infectious diseases have decreased since being housed in multiple rooms in the new shelter. Additions to staff have been made as HSNC hired someone for animal care and is looking to hire a veterinarian to join its team.
"It was a community effort, we get no government help or grants," Arneson said. "Our immediate goals are to get funding for the dog building and fundraising, because that's how we pay for surgeries for animals. We just had one that was $3,000. We do a lot of specialty cases that people can't and won't do."
A Phase II is planned for a separate building to shelter dogs and puppies, Arneson added. The dog shelter will be a little bigger in size at 5,000 square feet and will possibly include an exam room. It will also feature a small dog and puppy area, indoor kennels, and controlled access to the outside for bathroom breaks.
Arneson said she expects the society to adopt out 1,000 pets this year. The shelter currently gets approximately 20 to 30 requests a day for pet intakes. With the impact of COVID-19, it's been a tough year for everyone. As families are evicted from homes or lose steady income, pets have been dropped off and left behind on the streets. Additionally, the HSNC is a "no time limit" shelter, providing its furry companions a sanctuary until they can be adopted out.
"This year was horrendous because of COVID," Arneson said. "The county shut down, so they weren't taking any strays. It's called 'Let it Be,' which means if you see an animal, let it be, don't call them unless it's injured or there's a fight. We took in about 400 kittens within three months. We had them spayed, neutered, and our bills were outrageous this summer."
HSNC's bills were quadrupled due to the kitten intake. On a positive note, there were enough volunteers to foster dogs when COVID hit, and there was not one left in the kennel for two to three months. The shelter was closed to the public earlier this year, and so staff would coordinate with foster volunteers to bring in a dog to show for adoption appointments. Yet, during this time, staff spent about 14 to 16 hours per day at the shelter to keep up with adoption coordination and general work.
The adoption center is open to the public seven days a week. Scheduling an appointment is encouraged before visiting, as the shelter is aiming to limit the number of people visiting at a time.
The adoption cost is $85 for kittens, $65 for adult cats, $25 for senior cats, $250 for puppies/young dogs, $150 for grown dogs, and $50 for senior dogs.
The Humane Society of the Nature Coast is located at 7200 Mobley Road, Brooksville. Its hours are from 11 a.m. to 5 p.m., Monday through Friday; 10 a.m. to 5 p.m. on Saturday; and 1-5 p.m. on Sunday.
For more information, call 352-796-2711 or visit www.humanerescue.org.