TARPON SPRINGS – The 2019 edition of the Tarpon Springs Hippiefest is scheduled to take place 2-10 p.m. Aug. 10, at the historic Sponge Docks.
Presented by the Tarpon Springs Merchants Association, the 1960s themed event draws people from all over the Sunshine State, including Orlando and Sarasota, who want to the experience unique sights and sounds of the Sixties.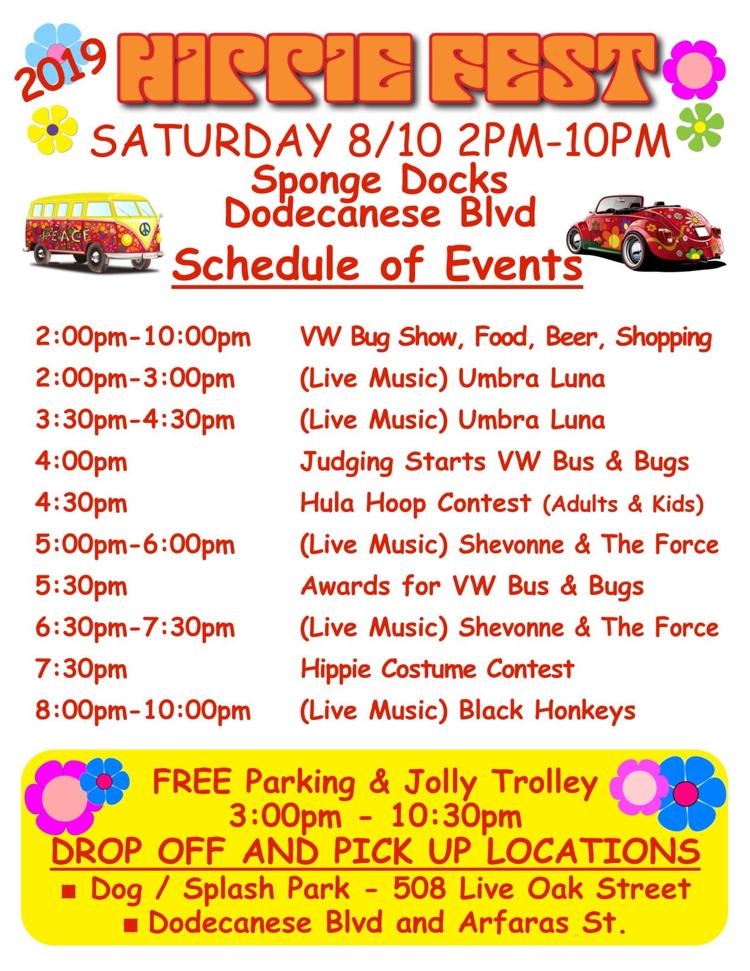 "We've been doing events for five years, and the idea is to try and do something different," TSMA event coordinator Carol Rodriguez said prior to last year's event. "And Hippie Fest is one of those unique events that brings people to town."
According to the schedule, the 2019 Hippiefest will feature live music from Umbra Luna, Shevonne and the Force and the Black Honkeys as well as a Volkswagen car show, hula-hoop and costume contests and more "Summer of Love" style fun.
There will be free parking and PSTA Jolley Trolley shuttle service available 3-10 p.m. at the city's Dog/Splash Park, at 508 Live Oak St.
Food, beer and wine and merchandise vendors will be set up on site. Hippiefest is free and kid-friendly. The Merchants Association said there are no vendor spaces available for this year's Hippiefest.