TARPON SPRINGS — Former Mayor and City Commissioner David Archie will run for mayor again in the March 2019 municipal election.
Mayor Chris Alahouzos, who was elected mayor in 2016 when Archie was prevented by term limits in the city charter from seeking a third consecutive three-year term as mayor, said he is looking forward to the 2019 election.
In addition to the mayor's seat, Seat 3 and Seat 4 on the City Commission will also be on the ballot during the March 12 municipal election.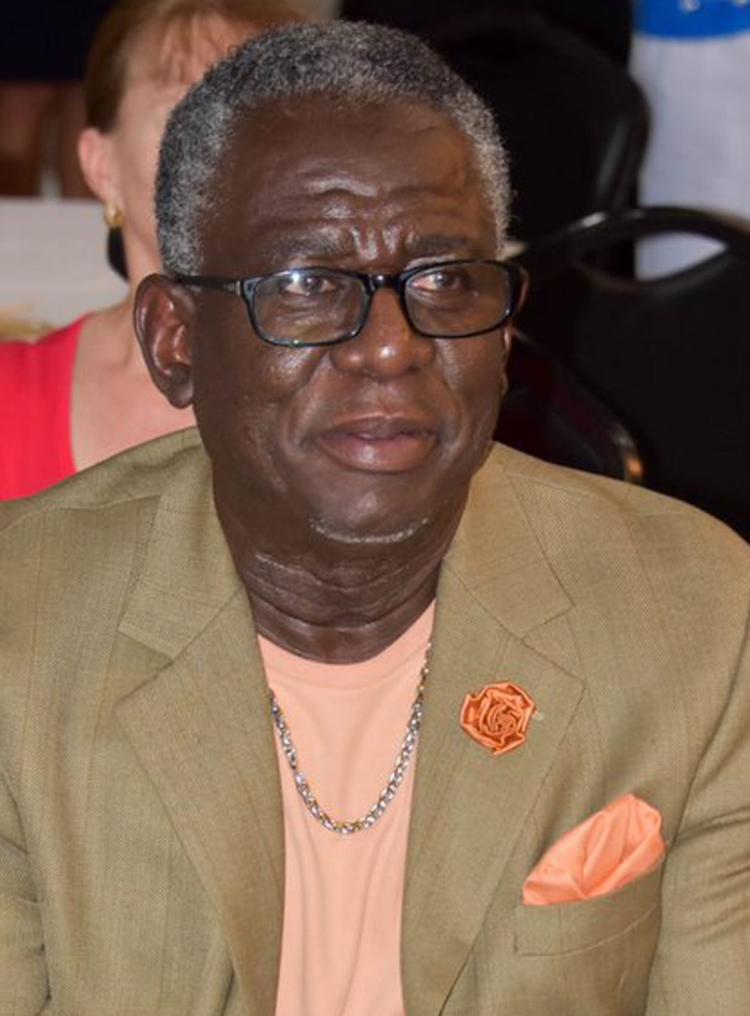 One possible issue in the mayoral contest is the amount of money the city paid for the Sunbay Motel in a bid to lower the crime rate in the West Tarpon Avenue area. There likely were more effective anti-crime measures than buying the motel, Archie said.
Over the years the motel had been the source of numerous crime and code violation complaints.
Archie, a lifelong city resident, served several terms on the City Commission before being elected mayor in 2010. He was the first African-American to be elected mayor of any Pinellas County city.
Archie, the executive director of the nonprofit community group Citizens Alliance for Progress, was automatically re-elected to a second term in 2013 when no one qualified to run against him. He was elected to a second consecutive term, the maximum allowed, in 2016.
In a Sept. 4 press release announcing his candidacy, Archie said he had "some time to reflect on my service as Mayor and whether it helped the city progress."
"Many residents of Tarpon told me they thought I did a good job as Mayor and urged me run again," Archie said, adding "After consulting my family and receiving their support, I decided to throw my hat in the ring."
In an interview, Archie, 65, sounded enthusiastic about re-entering the Tarpon Springs political scene.
"I tried to assess my effectiveness, make sure I had adequate time to do the job and try to see how we can make Tarpon Springs a better place," he Archie said. "Hopefully, I can continue to be productive and continue to contribute to the community,"
In addition to his nearly 15 years on the City Commission dating back to the mid-1990s, Archie has served on numerous committees and boards, including Florida League of Mayors; Mayor's Council of Pi-nellas County; Tampa Bay Regional Planning Council; Metropolitan Planning Council; Pinellas Planning Council; the Pinellas Suncoast Transit Authority; WorkNet Pinellas and Pinellas Youth Development Committee. He also was a trustee on the Board of Directors for the Florida Municipal Insurance Trust, a statewide organization.
Archie said successful local government requires everyone to work together and have equal say.
"I have always believed we represent all of Tarpon and when we make a decision, there's 25,000 people affected by what we do," he said. "I think what I bring to the table is a fairness, trying to be objective on every issue. If you come before the commission, you're going to be treated fairly. You might not always like the answer, but you will be given a fair chance. I try to be independent and open minded and not take one side over another."
Archie said he has great respect for Alahouzos and the other City Commission members but added he doesn't agree with their decision to pay $862,000 for the Sunbay Motel earlier this year.
"I don't like to criticize the commission, because everyone is doing the best they can, and I understand there was a problem with the motel," he said. "But $800,000 seems like a lot of taxpayer dollars to go towards that"
Maybe that money could've been used for law enforcement to help put pressure on the property owner to clean the place up, he said.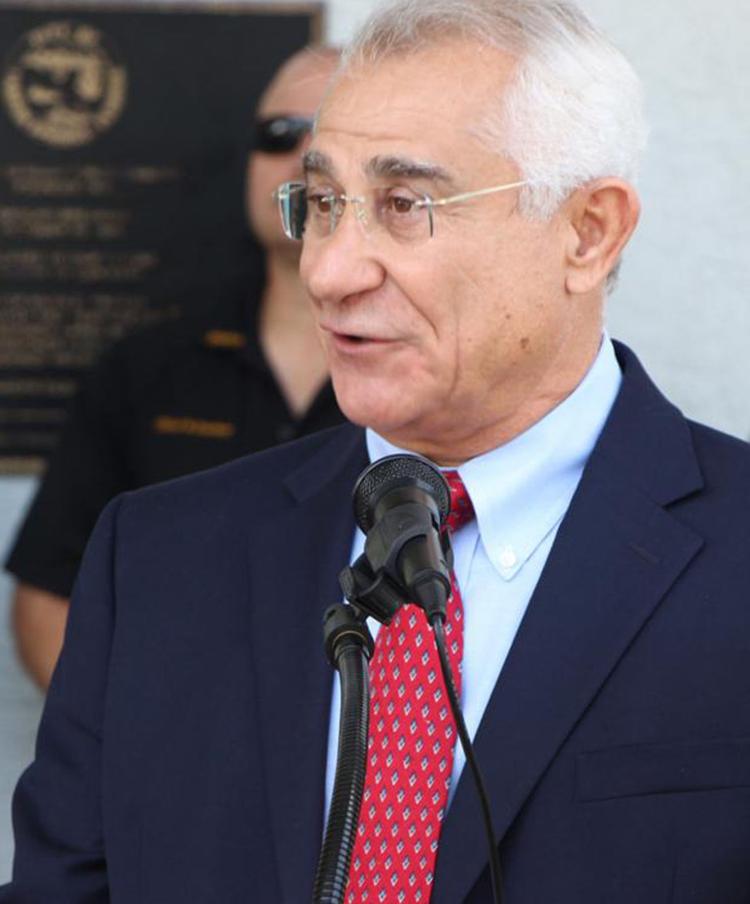 When asked about running against Archie, a former Tarpon Springs High School classmate, Alahouzos said he welcomed the challenge.
"I'm a worker. I work hard to provide the best services for the people of Tarpon Springs, and the reason I run is because I love to serve the people of Tarpon Springs," said Alahouzos, who defeated another former mayor, Frank DiDonato, in 2016.
Alahouzos, the first mayor of Tarpon Springs to have been born in Greece, said he has enjoyed working with the other city commissioners to accomplish things like balancing the budget for three straight years, funding infrastructure improvements and creating a senior information center at the Tarpon Springs Public Library. He also cited in-the-works projects like the expansion of the city-owned Cycadia Cemetery expansion and addressing the possible impact of sea level rise on the city.
"It's an honor and a privilege to serve the people of Tarpon Springs, and if the people re-elect me to serve as mayor, I promise I will be a full-time mayor," Alahouzos said. "There's not one event where I'm not able to go. I'm always there to serve the people of Tarpon Springs any way I can."
Alahouzos is a retired former telecommunications tech expert.
Archie said regardless of whether he wins or loses, he will always love Tarpon Springs. "I won't be crushed. I'll always be David. Titles are temporary."