PORT RICHEY – Longtime Suncoast News reporter and editor Carl Orth died on Wednesday morning, Oct. 10, shocking the community he covered for 27 years.
Orth, 63, had just retired from Tampa Bay Newspapers, parent company of The Suncoast News, on Friday, Sept. 7.
A few weeks before his last day on the job, Orth announced he was taking what he called "early retirement" because he no longer had the energy he had brought to the job for so many years.
Orth worked for the Suncoast News for 27 years, covering Port Richey, New Port Richey and Pasco County.
A considerate man, Orth had dropped doughnuts off for his former colleagues on Oct. 3. His death stunned his former colleagues, who were fond of Orth for his zest, his love of journalism and his love of "critters." Orth ran a column called "Wild About Wildlife," asking readers to send in pictures of animals, both wild and domestic.
Orth was well known at Pasco County government meetings and within the business community. He resided in the Port Richey area with his cat, Smokey.
"He loved what he did," said John Orth, Carl's brother, of Carl's reporting and photography. "He developed his own black-and-whites."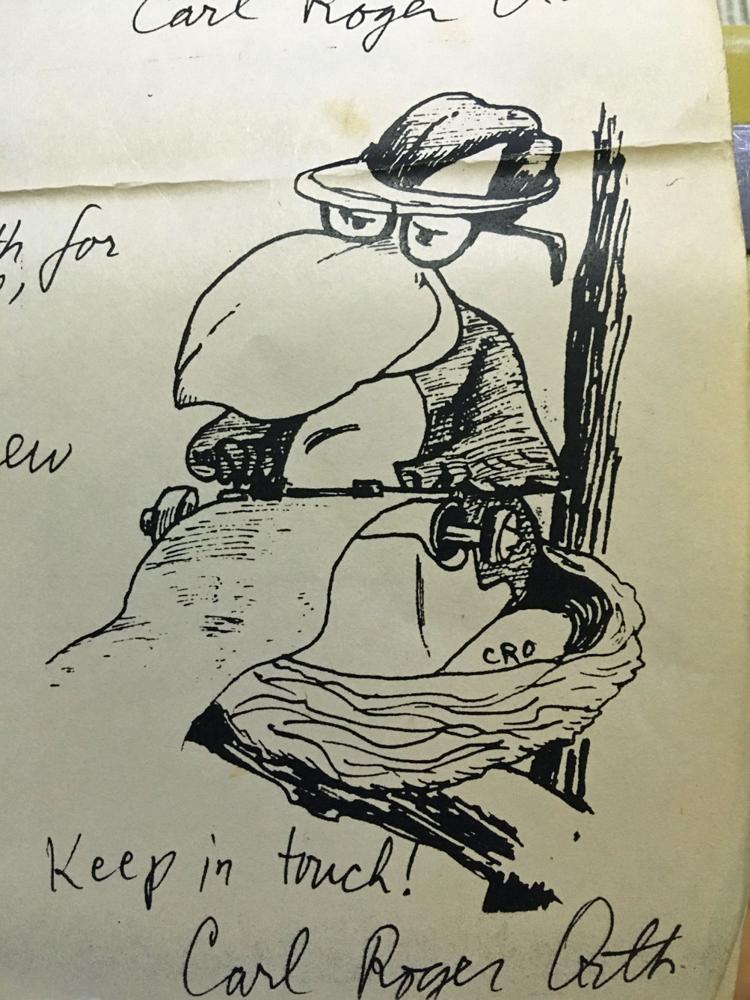 John Orth said family became concerned when his brother did not respond to text messages and asked the Pasco County Sheriff's Office to check on his welfare.
Deputies found Orth unconscious at his Port Richey-area home and he was first taken to Morton Plant North Bay Hospital, in New Port Richey, and then transferred to Morton Plant Hospital, in Clearwater, where he died.
John Orth, speaking by phone Oct. 11, praised the efforts of the staffs of both hospitals to save his brother's life.
Kevin Doll, the Sheriff's Office public information officer, said the county's emergency dispatch center had received a medical call from Orth's home address but had no other information.
Orth's detailed stories gained him a fondness from Pasco officials and politicos.
"He was a very conscientious reporter," said Kathryn Starkey, county commissioner for Pasco District 3, speaking to the Suncoast News on Oct. 10. "He always wrote on very interesting subjects — lengthy articles. I am just so sad to hear the news."
Robert Hibbs, the editor of The Suncoast News, said Orth estimated he had written some 10,000 news articles during his time with the newspapers and he had maintained a high standard of reporting until he decided he could no longer perform at that level.
"We had just started to get over the fact that he had retired, so his passing is a double shock," said Hibbs.
Born Jan. 18, 1955, in Terre Haute, Indiana, Carl Roger Orth attended Indiana State University. His parents were Carl M. Orth and Barbara Orth Hankins. The family eventually moved to Florida.
Orth had a considerable Rolodex of cards relating to Pasco County news. He knew plenty of businesspersons, activists, community leaders and officials, some of whom picked up the phone, recognizing his phone number, saying, "Hi, Carl."
And yet his family called him "Roger," after his middle name. His nickname was derived from his initials, C.R.O., or "crow."
John Orth said services for his late brother, to be held in Plant City, will be private.