NEW PORT RICHEY — Just as the New Port Richey community continues to support new businesses arriving on Main Street, the Wilson family is supporting the dream of a young girl who hopes to own a restaurant one day.
Daniel Wilson was inspired to buy into the Vampire Penguin license after his daughter fell in love with watching Cake Boss at a young age. He said he wanted to give her a chance to learn how to be self-reliant, and coming from a business background himself, this was the perfect opportunity to try something new. Vampire Penguin offers shaved snow treats, which is different from snow cones, and is a creamy, light, and sweet dessert.
Wilson's wife, a nurse, works at the dessert shop part-time and their 12-year-old daughter likes to help on the weekends. The shop opened in June and has so far seen a positive response from the community.
"I hope that our daughter will learn to bet on herself, and no matter what she does in life, just to be best she can be at it," Wilson said. "I want her to learn she does not have to ask anyone for an opportunity when she can create her own."
When searching for a business to buy into, the Wilsons found their niche after tasting this sweet treat created in the Philippines, according to Wilson. The name of the business is unique in itself as the story tells of "Vampire Penguin" who lives in the North Pole with his walrus friend, serving a magical shaved snow treat to bring joy to families around the world.
"It's a unique dessert and something that people never had before," Wilson said. "It's light and fluffy, and it tastes better than ice cream."
The dessert can be a healthier alternative to ice cream and frozen yogurt, depending what creation patrons choose from. The shaved snow offers a gluten-free treat for everyone that is also available with non-dairy and vegan-friendly options.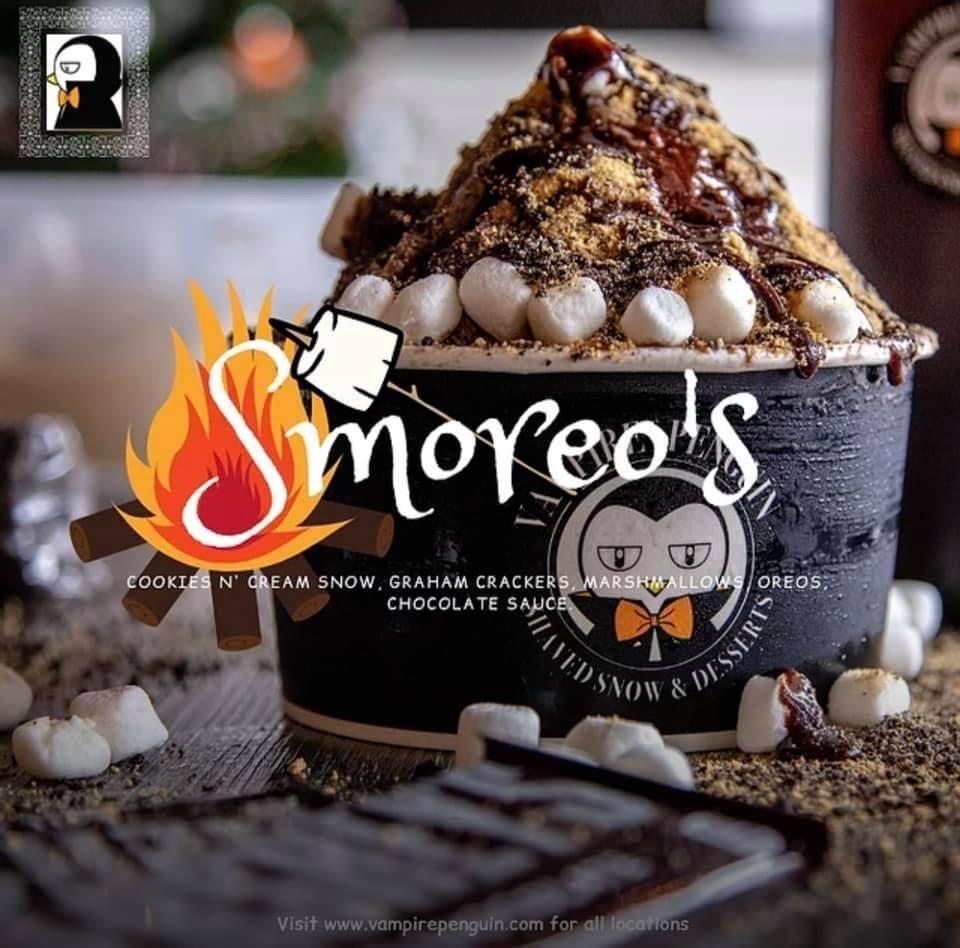 With 15 creations to choose from on the menu, patrons can also opt to create their own with the variety of 30 toppings and 14 sauces available. Popular items include "Sweet Tooth," which comes with cotton candy snow, graham crackers, marshmallows and sprinkles; strawberry cheesecake; and Dulce de leche.
Seasonal creations are available for a limited time, such as pumpkin spice, apple pie, and Mexican candy.
Vampire Penguin is open from 2-9 p.m. Monday through Thursday; 1-10 p.m. Friday and Saturday; and 1-9 p.m. on Sunday. The business is located at 5500 Main St., Unit 101, New Port Richey.
For more information, search for "Vampire Penguin New Port Richey" or visit www.vampirepenguin.com.