BROOKSVILLE — LifeSouth Community Blood Centers has issued the following statement regarding plasma from recovered COVID-19 patients:
LifeSouth is partnering with medical centers in Florida, Georgia and Alabama to collect plasma from COVID-19 patients who have recovered from the virus, to transfuse to patients with COVID-19 to help with recovery.
Recovered COVID-19 patients who were tested and found positive, can donate plasma if they have not had symptoms for at least 14 days and test negative by a lab, or after 28 days without symptoms with no follow-up testing required.
The treatment is considered an investigational new drug by the FDA and collected donations will be sent to medical centers to treat critically ill COVID-19 patients. The plasma contains antibodies that may help fight the virus.
Plasma is the clear, straw-colored liquid in the blood that remains when red blood cells, white blood cells and platelets are removed.
Potential donors should email medicaloffice@lifesouth.org or call 888-795-2707.
 •••
POMPANO BEACH —  Waste Management has issued the following statement offering tips on recycling during the coronavirus outbreak:
Facial tissues, toilet paper, hand sanitizer and disinfectant wipes have been flying off store shelves while families are spending more hours at home to stay healthy and safe during the COVID-19 pandemic. Waste Management Inc. of Florida is calling on everyone to Recycle Right during this time when recyclables are needed more than ever.
Recycling is vitally important to our environment and it plays a critical role in certain manufacturing supply chains. Without recyclable materials collected from homes and businesses, our customers who produce products such as tissue, paper toweling and packaging boxes for grocery and medical supplies, would not have the raw materials that they need to manufacture these important items. Recycling is an essential service for manufacturing companies delivering these key products.
"Most recyclers don't always think about the importance of placing their clean recyclable materials in their containers, but now it is more important than ever as recyclable products are playing a critical role for manufacturing businesses," said Dawn McCormick, Director of Communications for Waste Management Inc. of Florida. "Across Florida, people are generating more household garbage and recyclable materials than usual and manufacturers are in need of more clean recyclable materials to meet their demands for making basic goods and emergency supplies. We can all do our part by recycling right during these challenging times."
These are Waste Management's Recycle Right tips, found at wm.com/recycleright:
RECYCLE ONLY CLEAN, DRY AND LOOSE:
Cardboard (without inside packing materials).
Paper products including newspapers, junk mail, and office/school paper.
Paperboard, such as cereal and cracker boxes.
Plastic bottles and jugs.
Steel, tin and aluminum cans.
THROW AWAY:
Plastic, latex and cloth disposable gloves, and disposable masks.
Liquid soap and hand sanitizer bottles that contain residue.
Disinfectant wipes.
Facial tissues, napkins and paper towels.
Disposable plates, cups and cutlery.
Takeout food containers.
Leftover food and liquids.
Plastic bags and plastic film wrap.
Hoses, cords, polystyrene foam and other packaging.
In addition, several leading industry organizations have weighed in calling for increased recycling to meet the needed demand during this time, including: The American Forest and Paper Association; The Association of Plastic Recyclers; The Institute of Scrap Metal Recyclables; and the Recycling Partnership.
•••
NEW PORT RICHEY — Pasco County has issued the following statement on its decision to temporarily suspend enforcement of its ban on parking certain vehicles in residential areas during the coronavirus emergency:
In an effort to provide additional social distancing and work-from-homes options during Florida's stay-at-home order, which is in effect through April 30, 2020, Pasco County Code Enforcement will not be enforcing or issuing citations for commercial vehicles, recreational vehicles (RV's), or boats parked in residential areas.
Health care personnel, first responders and essential employees working to serve our communities during the coronavirus pandemic are facing challenging circumstances in practicing social distancing and avoiding the potential spread of COVID-19 in their own homes.
Whether it's used as a space for family members to wash and disinfect, work remotely, or even rest – commercial vehicles and RVs can provide much-needed options during this time.
Pasco County is sensitive to the hardships COVID-19 is presenting for families and employees and is respectfully requesting that all local Homeowner Associations (HOA's) consider relaxing residential parking rules in their communities, as well.
We appreciate your cooperation and flexibility during this time.
For Coronavirus Information and Resources in Pasco County, please visit: www.MyPasco.net.
 •••
BROOKSVILLE — Hernando County has issued the following statement on the COVID-19 public information telephone line:
The Office of Emergency Management in Hernando County announces the activation of its COVID-19 Public Information Center (PIC) phone line. Residents may call (352) 540-6233 for any questions related to Hernando County and COVID-19 during the PIC operating hours of 8 a.m. to 5 p.m., Monday through Friday.
If you are sick with COVID-19 or suspect you are infected with COVID-19, please contact your primary healthcare provider. If you do not have a primary healthcare provider, please contact the Florida Department of Health in Hernando County at (352) 540-6800, option 7.
 •••
TAMPA — AAA Auto Club has issued the following statement regarding caring for vehicles not being used during coronavirus outbreak:
Many Floridians' cars will be parked in the driveway for at least another month. A statewide "stay-at-home" order goes into effect Friday, urging Floridians to remain home, unless they are making essential trips, as outlined by the executive order.
State figures show that Floridians are already driving less, as residents attempt to flatten the curve. Compared to this time last year, gasoline demand is down as much as 50 percent in large metro areas, according to the Florida Petroleum and Marketers Association. AAA urges Floridians to follow the advice of state and local authorities, but don't forget to check on your vehicle from time to time.
"Leaving the car unused for an extended period of time could leave it vulnerable to problems with your battery, brakes, and tires," said Mark Jenkins, spokesman, AAA - The Auto Club Group. "There are a few simple things you can do to make sure your vehicle is ready to roll when it's time to hit the road again."
AAA offers these car care tips for longer-than-expected parked vehicles:
• Battery Boost. Start your vehicle every couple of days to keep the battery at a full state and prevent deterioration. Let the engine run for a few minutes to recharge, then turn it off. If you have one, consider using a Battery Tender or other maintenance-type battery charger. The Battery Tender would remain connected to the stored vehicle.
• Tire Pressure. Add 10 psi of pressure (more than usual) to each tire to prevent flat spots from forming on the tires. This occurs when the area of the tire touching the ground becomes rigid due to sitting in one position for an extended period. You can also move the vehicle periodically.
• Windshield Wiper Placement. Prop up the wiper arms so the blades are off the windshield and won't get stuck to the glass.
• No Parking Brake. Don't use the parking brake when storing the vehicle. The brake could become frozen, and the brake pads could rust to the rotors, or brake shoes could distort the drums. With an automatic transmission, simply place the vehicle in park. If the car has a manual transmission, put it in first or reverse gear and use wheel chocks to help hold the vehicle in place.
• Sun Shade. If your car is always outdoors and exposed to the sun, use a sun shade. This will help prevent the sun's UV rays from deteriorating your dashboard and steering wheel.
 •••
NEW PORT RICHEY — The Greater Pasco Chamber of Commerce has issued the following statement about an telephone town hall meeting for local small businesses by U.S. Rep. Gus Bilirakis:
Congressman Gus Bilirakis to host Teletown Hall with Local Small Businesses on April 3, 2020, 3:30 p.m. Call in number- 978-990-5345. Access Code: 836801.
After giving a brief update on the steps being taken to provide financial relief to individuals and small business, to keep Americans safe, and to stabilize the economy, Congressman Bilirakis will take questions from participants.
During the call, if you wish to ask a question, please text 202-322-8780 and provide your name. The Congressman will recognize you to ask your question.
•••
CLEARWATER — Pinellas County has issued the following statement regarding the extension of the county's emergency order:
Responding to Governor Ron DeSantis' statewide "Stay-at-Home" order aimed at slowing the spread of COVID-19, the Pinellas County Board of County Commissioners on Thursday issued an order closing all non-essential businesses through the end of the month, and giving the County Administrator authority to order businesses that do not follow CDC guidelines for social distancing to close.
The Board renewed the Local State of Emergency declaration for another 7 days, along with the County's previous orders pursuant to it. This means the closure of public beaches and beach parking areas is extended through April 10. During the meeting, the Board also gave Chair Pat Gerard and County Administrator Barry A. Burton the ability to continue extending the local state of emergency and associated orders where necessary without having to convene an emergency BCC meeting. The County and state orders go into effect at 12:01 a.m. Friday and will be in effect as long as there is a declared Local State of Emergency.
What it Means
Under the state's new order, senior citizens and people with significant underlying health conditions must stay home and take all measures to limit their risk of exposure of COVID-19. All others can leave home only to obtain essential services or perform essential activities. The Board decided that the best way to implement these requirements and keep the public safe is to require the temporary closure of non-essential businesses and require social distancing compliance by businesses considered essential under the state order. To accomplish that, the County issued an executive order mandating:
Retail businesses, operations or organizations not included in the category of essential services or activities listed in the governor's order must close.
All business, operations and organizations continuing to operate pursuant to the governor's order must comply with CDC guidelines for social distancing and hazard mitigation.
The County Administrator is empowered to issue orders to close businesses that are not in compliance.
Citizens who do not fall into the high-risk category may still get exercise outdoors, including walking, biking, fishing and swimming, provided they adhere to social distancing guidelines. Pinellas County Parks and Preserves will remain open, except for Sand Key Park, Fort De Soto Park and the education centers at Weedon Island Preserve and Brooker Creek Preserve. Boat ramps will also remain open, including the ramp at Fort De Soto Park. The County is requiring that community pools remain closed.
Individuals not included in the COVID-19 high-risk category can go to:
Essential businesses
• Visit relatives who need help or care
• Open parks & outdoor recreational areas
• Golf courses
• Boat ramps & marinas (boats must stay 50 feet apart per Florida Fish & Wildlife order)
Essential businesses vs. non-essential
Non-essential businesses must close by midnight tonight. They include any businesses not exempted in the governor's order.
Essential businesses and services will continue to operate. They include those served by: first responders, health care workers, law enforcement officers, grocery store employees, agriculture workers, bank employees, gas station and auto repair workers, construction workers, postal workers, those who work in vital infrastructure industries, and those who work in manufacturing facilities that support critical supply chains. Restaurants and food establishments may continue delivery, carry-out and/or curbside service.
Public gatherings, including religious services
Should be limited to essential purposes and must adhere to social distancing guidelines. Groups must contain 10 or fewer people and stay six feet apart, including those gathering in churches and other places of worship.
•••
ST. PETERSBURG — Goodwill-Suncoast has issued the following statement regarding the closure of its stories and donation trailers:
 Goodwill Industries-Suncoast, Inc. has closed its 20 retail stores to shoppers as of today (April 3) but donations are still accepted at the stores during certain hours. The stores will remain closed until further notice due to the COVID-19 crisis. We will continue to monitor the situation and notify the community about reopening dates.
As a service to shoppers and to allow our associates to continue earning paychecks, Goodwill-Suncoast retail stores have remained open until now with measures in place to strictly enforce social distancing.
Online Goodwill shopping available
Our online store, shopgoodwill.com, continues to offer merchandise from Goodwill stores across the nation. Visit https://goodwill-suncoast.org/shopgoodwill/.
Donation trailers closed; donations accepted at brick & mortar locations
Goodwill-Suncoast donation trailers will be closed until further notice starting April 3. We ask donors to please not leave donations outside the trailers as they will be ruined.
Donations will still be accepted at Goodwill stores and brick and mortar donation centers from 11 a.m. – 5 p.m., Monday through Saturday, and noon – 4 p.m. on Sunday. We ask that donations only be left during these times. To comply with social distancing guidelines, donations should be left in carts. Donation receipts are available on site. The donation center at 7601 Park Blvd. in Pinellas Park will be closed, as that is normally a training center for Goodwill's Life Skills Development program.
Please check www.goodwill-suncoast.org for the most up-to-date information.
We regret that Goodwill's closures will further impact the lives of people who are already feeling concerned for their finances and well-being. Goodwill is committed to the health and safety of our donors, shoppers and team members. These are unprecedented times; a time of great uncertainty for all of us and a new situation for Goodwill.
We are all in this together. At a safe and appropriate time, we will resume our normal activities and work together to rebuild stronger, more resilient communities. We'll share more information about when we will resume normal operations on our website www.goodwill-suncoast.org and social media channels. We ask for your understanding and patience.
 •••
ST. PETERSBURG — Duke Energy Florida has issued the following statement regarding its plan to temporarily reduce residential electricity rates:
Duke Energy Florida today filed a plan to significantly reduce customers' bills for the May 2020 billing cycle, providing much-needed relief to customers during the COVID-19 pandemic.
To help residential and business customers now, the company is requesting approval from the Florida Public Service Commission to offer immediate assistance during this crisis by giving the annual fuel savings in a single bill.
Traditionally, these fuel savings would be refunded over the following year.
"We understand that during the COVID-19 pandemic many of our residential and business customers are facing financial challenges," said Catherine Stempien, Duke Energy Florida state president. "During these unprecedented times, we want to find creative solutions to provide relief and continue to work hard to deliver the best possible price for our customers."
If approved, a typical residential customer will see a decrease of nearly 21% on May's bill.
Commercial and industrial customers will see significant savings ranging from approximately 20% to 45%.
Individual electric bills vary greatly and depend on the amount of electricity used.
More Help for Customers
In March, Duke Energy announced it will not disconnect any customer's service for nonpayment, in order to give customers experiencing financial hardship extra time to make payments. The company will continue to read meters and send bills.
The company is also waiving late payment fees and fees for returned payments for its millions of electric and natural gas customers across its service territories beginning Saturday, March 21, until the national state of emergency is lifted. For residential customers, the company is also waiving fees for credit and debit card payments.
Customers should pay what they can to avoid building up a large balance that will be harder to pay off later.
Customers can also seek assistance through the Energy Neighbor Fund.
Additionally, customers with smart meters can log onto duke-energy.com or the Duke Energy app to closely monitor energy usage and make adjustments.
Customers can also use these 10 easy ways to make their home office more energy efficient.
For information on what Duke Energy is doing to assist customers and respond to the COVID-19 pandemic, visit dukeenergyupdates.com.
•••
NEW PORT RICHEY — The Pasco Sheriff's Office has issued the following statement on defusing potential domestic violence incidents during the statewide "stay at home" order:
As we spend more time at home with our families, there's the potential for an increase in calls for service relating to domestic violence. Pasco Sheriff's Office recently released a video offering tips on how citizens can de-escalate potential domestic violence situations, before they elevate into a harmful, or even deadly, scenario. The link to the post, with video, is at https://www.facebook.com/watch/?v=215692939666224.
•••
BROOKSVILLE — Hernando County has issued the following statement regarding its libraries and parks:
 On April 1, 2020, Gov. Ron DeSantis issued Executive Order Number 20-91, enacting a Safer at Home order for the State of Florida beginning at 12:01 a.m. on April 3, 2020, through April 30, 2020. Per the EO, Hernando County residents shall limit their movements and personal
interactions outside of their homes to only those necessary to obtain or provide essential services or conduct essential activities. In accordance with this EO, all Hernando County Library branch locations and parks will not be open for public access until April 30, 2020.
All Hernando County Public Library branch locations will continue to be closed for public access. Additionally, residents may no longer reserve, pick up or drop off items at these library locations. However, we do encourage residents to take advantage of the many e-resources available online at www.HernandoCountyLibrary.us. All fines have been suspended until May 1, 2020.
While Hernando County park locations will not be open for public access, boat ramps and marinas will remain open for public use, so long as Centers for Disease Control and Prevention (CDC) guidelines for social distancing are followed.
•••
NEW PORT RICHEY — The nonprofit food charity the Volunteer Way has issued the following statement about changes to its operations:
• The Volunteer Way Food Pantry, located at 8061 Congress St., Port Richey, has changed their days of service and will only be open Monday through Thursday, 8-10 a.m., drive-thru service only. Distribution is once every 30 days.
• Our Soup Kitchen, at 10008 Moon Lake Road, New Port Richey, remains open Monday through Saturday, from 10 a.m. until noon, for distribution of take-away food only. There is no admittance into the building.
Neither location is accepting donations of clothing until further notice. The Soup Kitchen is only accepting donations of sealed bags of bread and bottled water at 9 a.m.
• Our Mobile Food Pantry services will be dropped off at the locations, with the exception of the South Holiday Library Branch and the Hudson Library, since Pasco libraries are closed.
• Our Brown Bag Service will continue to those who are registered. No new clients are being accepted at this time. Volunteers will be screened prior to picking up the boxes for delivery to seniors and will be dropped off at each person's door.
• The Volunteer Way is a Florida Department of Agriculture and Consumer Services Summer BreakSpot site. Meals are available for children under the age of 18 and must be in the car at time of drive through. Distribution. at 8061 Congress St., Port Richey. will be on Tuesdays,  5:30-6:30 p.m.
• Our Angel Store, located at 7820 Congress St., is closed so that all of our staff can be at the warehouse preparing bags for distribution until further notice.
Our staff is working hard to fill bags and distribute in parking lot each and every day to help put food on the table during this difficult time.
•••
CLEARWATER — Pinellas County has issued the following statement regarding Covid-19 scams:
Thieves may try to steal stimulus checks, personal financial information.
• Scammers are sending fake emails that appear to be from the IRS.
• Residents advised to guard financial information, never send money.
• Suspected COVID-19 fraud can be reported to the National Center for Disaster Fraud at 866-720-5721 or to Pinellas County Consumer Protection.
Pinellas County Consumer Protection is warning residents about scammers who may try to steal their COVID-19 stimulus check or perpetuate other related fraud.
The county has a clear warning for consumers: do not give out personal or financial information and do not send money.
Stimulus Check Scam
Scammers are calling, emailing and texting consumers pretending to be from the IRS. In one scam, they are sending fake emails that appear to be from the IRS advising that direct deposit is the fastest and easiest way to receive the stimulus check. Consumers are then instructed to click on a link to provide bank account and other personal information. Scammers are also claiming that – for a fee – they can expedite stimulus payments or secure a personal loan.
Stimulus Check Facts
Economic impact payments from the federal coronavirus stimulus package are expected to be sent out in the next three weeks, although it could take longer for some people to receive the money. Those who provided bank account information when filing taxes last year will receive payment via direct deposit. For all others, a check will be mailed. The payments are part of $2 trillion recovery package to help Americans and the economy during this pandemic.
The U.S. Attorney's office has formed the Middle District of Florida COVID-19 Fraud Task Force to combat fraud, scams and criminal activity related to COVID-19. They're asking citizens to report suspected fraud to the National Center for Disaster Fraud hotline, 866-720-4721, or disaster@leo.gov.
Residents are urged to remain vigilant for the following types of consumer fraud:
• Anyone selling fake testing kits, treatments or cures for COVID-19.
• Websites seeking donations for illegitimate or nonexistent COVID-19 charities.
• Phishing emails from entities posing as the CDC or WHO, which may contain malware.
• Robocalls offering medical supplies with no intent to deliver.
• Websites claiming to provide stimulus funds when consumers input their bank information.
• Fraudulent medical billing for procedures related to COVID-19.
• Hoarding or price-gouging of necessary supplies.
Click here for more information from the U.S. Department of Justice about COVID-19 fraud. For more information about local scams, visit www.pinellascounty.org/consumer.
 •••
ZEPHYRHILLS — The Zephyrhills Chamber of Commerce has passed along the following information from the Small Business Administration South Florida Office regarding webinars on economic recovery efforts:
The SBA South Florida District Office will host a series of Small Business Recovery webinars to provide the latest information on how the SBA is helping small businesses with their economic recovery from the effects of COVID-19.
Free to attend. Each call is limited to the first 750 callers.
• Wednesday, April 1, 2020, 1:00 P.M. - 3:00 P.M.
Dial-in: 1-877-369-5243 or 1-617-668-3633; Code: 0849083.
Entry Link: https://ems8.intellor.com/login/823654.
• Thursday, April 2, 2020, 9:00 A.M. - 11:00 A.M.
Dial-in: 1-877-369-5243 or 1-617-668-3633; Code: 0368196.
Entry Link: https://ems8.intellor.com/login/823655.
• Thursday, April 2, 2020, 1:00 P.M. - 3:00 P.M.
Dial-in: 1-877-369-5243 or 1-617-668-3633; Code: 0915149.
Entry Link: https://ems8.intellor.com/login/823656.
• Friday, April 3, 2020, 9:00 A.M. - 11:00 A.M.
Dial-in: 1-877-369-5243 or 1-617-668-3633; Code: 0420385.
Entry Link: https://ems8.intellor.com/login/823448.
• Friday, April 3, 2020, 1:00 P.M. - 3:00 P.M.
Dial-in: 1-877-369-5243 or 1-617-668-3633; Code: 0698553.
Entry Link: https://ems8.intellor.com/login/823657.
These webinars will also be offered in Spanish during the week from 11:00 am - 1:00 pm Monday - Friday. Free to attend. Limited to the first 250 callers. Skype: https://meet.lync.com/sba123/aaharris/S7BA3WKK. Phone: (202) 765-1264; Conference ID – 892635472.
 •••
TALLAHASSEE — The Florida High School Athletic Association has issued the following statement during spring school sports:
Given the directive of President Trump to maintain following CDC guidelines through April 30, 2020, combined with Governor DeSantis and Commissioner Corcoran's mandate for schools in Florida to remain closed through May 3, 2020, the FHSAA will continue to follow suit with all scheduled FHSAA meetings, conferences, and athletic events postponed. Pending schools are back in session and afforded the opportunity to resume activities after May 3, by Federal, State and Local authorities, the FHSAA will follow the advice and guidance available to us at that time regarding the continuance of all FHSAA spring sports.
In light of the current situation, the FHSAA staff is actively working on creative solutions for the continuance of spring sports, which could extend through June 30. The FHSAA does understand the hardships caused by COVID-19 and the inability to play spring sports. If we are not able to continue spring sports, the FHSAA is working diligently to create a plan regarding additional eligibility for students who have not been able to participate in spring sports.
The health and safety of our student-athletes, coaches, administrators, officials, fans and local communities are our top priority. We appreciate all member schools' cooperation in following Federal, State and Local recommendations and mandates during this time.
For the most up-to-date information, please visit the FHSAA website. The FHSAA staff will continue to follow the latest developments and will continue to provide updated information as deemed necessary.
The FHSAA office will remain closed following the Governor's recommendation. However, staff will continue to work remotely, during regular business hours. For staff contact information go to https://www.fhsaa.org/staff.
 •••
WASHINGTON, D.C. — The office of U.S. Rep. Gus Bilirakis, R-Palm Harbor, has issued the following statement regarding the use of military resources to respond to the Covid-19 outbreak:
Today, Congressman Gus Bilirakis (R-FL) and Congresswoman Lisa Blunt Rochester (D-Del) led a bipartisan group of over 50 Members of Congress urging President Trump to utilize key military assets and organization to help resolve severe medical supply shortages and assist impacted communities with testing and other medical services.
"We believe that the United States Armed Forces can provide some of the resources, expertise, and organization-at-scale needed to provide the requested relief to states and municipalities across the country," wrote the Members. "We applaud your administration's efforts to coordinate national efforts to combat the crisis, but we need the United States federal government to do more than advise from the background; we need the United States federal government to be the tip of the spear in the fight against COVID-19."
The letter calls on the President to take three actions in response to the global pandemic and national public health emergency:
• Conduct a Coronavirus Airlift with U.S. military airlift capabilities leading to help resolve supply chain shortfalls.
• Deploy the Defense Logistics Agency to coordinate supply distribution here in the U.S. and across the globe.
• Mobilize military health care personnel to fill personnel gaps, especially for urgent services like testing.
"The U.S. military is renowned for its unparalleled global war-fighting and humanitarian capability," the Members continued. "But such a capacity is impossible without an incredible and sophisticated logistical organization that can transport and coordinate on a global scale and across private and public organizations. I urge you to exercise your authority as commander-in-chief to leverage the military's unique capabilities to help our communities here at home."
 •••
NEW PORT RICHEY — Pasco County has issued the following statement regarding limiting solid waste drop-offs:
Beginning Saturday April 4, Pasco County Solid Waste will be limiting access to both the West Pasco Resource Recovery and the East Pasco Transfer Station.  Only commercial vendors and customers with bagged, household waste will be able to drop off trash.
Both locations will only accept the following:
• Residential bagged garbage.
• Commercial landscaping yard waste.
• Commercial junk removal services.
The following non-commercial deliveries will NOT be accepted:
 • Mixed furniture, non-municipal garbage, metal, etc.
• Paint or other household chemicals.
• Yard trimmings not delivered by a commercial lawn service or hauler.
• Televisions, computer monitors, printers, etc.
• Refrigerators and other large appliances.
• Any other non-bagged household garbage.
Both the West Pasco Resource Recovery Facility, at 14606 Hays Road, in Spring Hill, and the East Pasco Transfer Station, at 9626 Handcart Road, Dade City, are serving more customers than usual, presenting an increased risk of COVID-19 exposure for employees and customers alike.  We ask all our customers to please support our efforts and to store loose household items at home for the time being.
 For questions or more information about these changes, please call: 727-857-2780.
•••
CLEARWATER — Pinellas County has issued the following statement:
 Pinellas: County Emergency Operations Center at Level 1 Virtual Activation. Activation means an increased level of readiness for county and partners while maintaining safe social distancing.
Working groups have established EMS transport procedures, an emotional support phone line, and business collaborations for locally-produced personal protective equipment.
Pinellas County still accepting donations of personal protective equipment and ventilators, as well as nonperishable food.
Latest incident developments
There are 129 positive cases and 5 deaths in Pinellas. There are 5,704positive cases in the state of Florida as of the latest published DOH data here: www.floridahealthcovid19.gov.
In line with the State Emergency Operations Center, the Pinellas County Emergency Operations Center (EOC) upgraded to a Level 1 Virtual Activation this morning. Virtual, in this case, means that many county staff and partners are working remotely to maintain safe social distancing and reduce the risk of spreading COVID-19. County or partner staff reporting to the EOC continue to be screened for illness before entering the facility.
Pinellas County & Partner Actions
Topic-specific working groups are tackling different elements of preparation and response:
• The EMS Fire Work Group has enacted their COVID-10 Hospital-EMS Plan and designated three dedicated EMS COVID-19 units to minimize spread of infection. Note that all ambulances are disinfected after suspected COVID-19 transports.
• The Behavioral Health Work Group, in coordination with Directions for Living, has created a COVID-19-dedicated Emotional Support Call Line, running seven days a week, from 8 a.m. until 8 p.m., to assist with the emotional needs of our community. Residents can call (727) 525-4464, ext. 1001. Additional information is available here: https://www.facebook.com/DirectionsForLiving/.
• The Business Work Group is collaborating with local businesses to review and assess prototype gowns, face shields, and masks, establishing local sources of supply for mission-essential personal protective equipment.
• The Hospital Working Group is monitoring resource needs and connecting hospitals together to work efficiently and distribute supplies as needed.
• The Nursing Home and Assisted Living Facility Working Group is establishing contingency plans within the facilities and identifying resources.
Donations of personal protective equipment, specific unused ventilators and non-perishable food continue to be collected from 10 a.m. until 2 p.m. through Saturday, April 4.  Locations are: Walsingham Park, 12615 102nd Ave., in Seminole, and  Tropicana Field, Lot 4, 198 17th St. S., in St. Petersburg.
More information at: www.pced.org/donate.
From Sixth Judicial Circuit: Anyone believed to be infected with the coronavirus or who is believed to have been exposed to it - but who refuses to quarantine - could be held without bond at the jails in Pinellas and Pasco counties, according to an administrative order signed by Anthony Rondolino, chief judge of the Sixth Judicial Circuit, on March 27, 2020. Visit www.jud6.org for more information.
•••
NEW PORT RICHEY — The Pasco County has issued the following statement regarding its virtual school resource officer program:
With online instruction beginning today in Pasco County, PSO wants to continue to provide the connection that students experience with our law enforcement officers, in a digital format.
Each Monday, PSO will release videos for students, separated by grade level, to provide the same SRO experience and connection with a law enforcement officer that students receive every day. These videos will include life skills, instruction and demonstrations to cover the variety of topics our SROs discuss with the students with which they work.
The first set of videos were released yesterday on our social platforms. The link to the original post, with videos, can be found at https://www.facebook.com/pascosheriff/posts/2941830675855123?__tn__=-R.
 •••
CLEARWATER — The city of Clearwater has issued the following statement regarding its parks:
Many of the parks and dog parks in the city of Clearwater remain open as of now under Pinellas County's "Safer at Home" Order that is currently in effect. The only city park currently not open is Moccasin Lake Nature Park which is closed until April 10. The city encourages citizens to engage in outdoor activity provided they follow CDC social distancing guidelines and remain at least six feet apart and in groups of 10 of fewer people.
Facilities at city parks have been limited to help stop the spread of COVID-19. The city has closed all playgrounds, recreation center buildings, picnic shelters and McMullen Tennis Complex. To help discourage social gatherings at parks, the city has also shut down lights at outdoor basketball courts and removed goals due to heavy use by the public. Pickleball courts and other type of courts will remain open only if visitors continue to follow CDC guidelines for social distancing. The CDC defines social distancing as it applies to COVID-19 as "remaining out of congregate settings, avoiding mass gatherings, and maintaining distance (approximately 6 feet or 2 meters) from others when possible." You can find more information on social distancing by visiting cdc.gov/coronavirus/2019-ncov.
The city of Clearwater is encouraging everyone to continue practicing social distancing at parks, dog parks and on city trails so they can remain open for everyone to enjoy. If the guidelines are not being followed, then the city will be forced to close more parks, courts (especially basketball courts), and other areas.
•••
NEW PORT RICHEY — Pasco County has issued the following statement regarding its parks and nature preserves:
In an abundance of caution, and as part of Pasco County's efforts to slow the spread of COVID-19 as outlined by federal and state-issued recommendations, Pasco County Parks, Recreation and Natural Resources is closing all parks and nature preserves as of Monday, March 30, 2020 at 8 p.m. 
All boat ramps and the Suncoast Trail will remain open.
Please visit our Closures, Cancellations and Postponements webpage to stay informed of all Pasco County schedule changes or interruptions: bit.ly/PascoClosings.
We appreciate your patience during this time.
•••
NEW PORT RICHEY — Pasco County has issued the following statement regarding a virtual meeting involving the Pasco, Pinellas and Hillsborough county commissions:
Pasco County is hosting a virtual meeting of our regional leaders to address COVID-19 efforts, resources and resiliency Tuesday, March 31, 2020, at 10:30 a.m.  Pasco County Commission Chairman Mike Moore invited the chairs of the Hillsborough and Pinellas county commissions, as well as the mayors of Clearwater, Tampa and St. Petersburg to join this important discussion.
"This is an opportunity for collaboration as we respond to the unprecedented public health challenge COVID-19 is creating," said Moore.  "Local governments working together, sharing resources, and responding as a region allows us to better serve our citizens and maximize our results."
How to View the Live Meeting: Pasco TV; Spectrum Cable, Channel 643; Frontier, Channel 42; Online at MyPasco.net at bit.ly/PascoTVonline; on the MyPasco App.
Following the live meeting, a video recording will be available on Pasco's YouTube Channel, bit.ly/PascoCountyYouTube.
•••
CLEARWATER — Pinellas County has issued the following statement regarding the need for medical supplies and nonperishable food:
Pinellas County asking for continued donations of medical supplies and nonperishable food.
As the spread of the COVID-19 (coronavirus) continues to pose a significant health risk to our community, Pinellas County is facilitating the receipt of critical donations of medical supplies and food.
Two locations are open to receive donations of personal protective equipment, disinfectants, medical devices and nonperishable food.
People who would like to make donations can drop them off from 10 a.m. until 2 p.m. at the following locations:
• Walsingham Park, 12615 102nd Ave., Seminole.
• Tropicana Field, Lot 4, 198 17th St. S., St. Petersburg.
The two sites are scheduled to operate through Saturday, April 4.
Pinellas County continues to solicit the help of the business community directly. For up-to-date information about opportunities for business donations, visit www.pced.org/donate.
Residents with questions about the COVID-19 emergency are asked to call the Citizen Information Center at 727-464-4333 from 8 a.m. until 8 p.m. Monday through Friday; Saturday and Sunday from 10 a.m. - 2 p.m. Those with hearing impairment can chat online at www.bit.ly/PinellasChat.
•••
BROOKSVILLE — Hernando Audubon has issued the following statement:
The following Hernando Audubon activities have been cancelled:
Meeting:
• Thursday, April 23.
Field trips:
• Hernando Audubon Birding Trip to Bayport Park and Private "Hot Spot," April 18.
• Hernando Audubon Beginning Birding at Chinsegut, April 24.
•••
OPINION
Retired public health physician Marc Yacht, the former director of the Florida Department of Health in Pasco County, has written the following commentary:
When the nation faces a health crisis like the current one, it is important to learn some lessons. Issues that deserve serious attention include the impact of the uninsured and underinsured, then the plight of the homeless, and certainly the undocumented.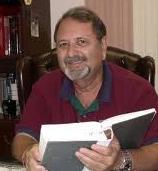 The European nations recovering from the destruction of WWII understood the need to address the health of their citizens. Within the platform of reconstruction was assuring health care. Over the years different countries found different models that worked. The result is that those nations have healthier populations than the US in areas like infant mortality and longevity.
During a public health crisis, COVID-19, others, those inadequately insured or underinsured may have no medical home or options for treatment. When very sick, they will jam up emergency rooms. Simply, they become a risk to the community by overwhelming limited resources, potentially spreading illness, and of course facing much greater personal tragedy. The uninsured hamper health care provider efficiency.
When number crunchers talk about the cost of health care, it is very hard to put a cost on the impact of those compromised seeking care. The most visible impact is to watch the recent wild swings of the market. Those undulations are due to a very nervous financial community. The health uninsured and underinsured add to that unrest. This nation needs universal health coverage, maybe politicians will finally get the message.
The homeless are the next piece of the puzzle relating to invisible populations, disenfranchised from care or shelter and hidden in every American community's woods. They represent a great risk for the spread of infection. Perhaps we will learn that a basic quality of life has to be assured for anyone living on our streets; that would require food, shelter, and medical care. It is less expensive than marketplace gyrations or the current nervousness created by the pandemic?
The last group are the undocumented, the illegals. Is it really wise for them to hide and be afraid to seek services? They are another very high-risk group for community disease spread.
The U.S. will face other pandemics in the future. Do we want a repeat performance? Will we will learn our lessons when we move on from COVID-19?
•••
CLEARWATER — BayCare Health System has issued the following statement about coronavirus testing:
BayCare Health System announced Friday that it is continuing its drive-thru COVID-19 testing sites across West Central Florida counties, but that it needs to take a two-day break in service to align resources, including medical supplies. BayCare will resume testing Monday from 9 a.m. to noon at locations detailed below.
BayCare anticipates providing the service at least five more days, but will make the decision on a day-to-day basis based on supplies and other considerations. Like health care providers nationwide, BayCare is experiencing uncertainty in its supply lines for personal protection equipment as well as testing supplies. It is also seeing a growing need to shift personnel back to provide treatment services in its Urgent Care centers and hospitals.
"There is incredible value in testing the public so we can raise awareness of infected individuals and encourage them to isolate so they don't infect many, many more," said Dr. Nishant Anand, chief medical officer for BayCare. "BayCare also has a responsibility to make sure we are prepared and available to meet the treatment needs of patients, particularly as this pandemic's impact on our region grows."
As of Friday, BayCare has screened more than 8,600 patients in Hillsborough, Pinellas, Pasco and Polk counties. It has tested more than 5,250 individuals, in some cases doubling the number of people in a county who have been tested. Earlier this week, BayCare took part in the test collection site that operated at Raymond James Stadium in Tampa, led by Hillsborough County and the City of Tampa. That site collected about 900 individuals' specimens before closing Friday due to a lack of testing supplies. It is expected to re-open next week with supplies provided by the State of Florida and BayCare will provide support.
Results for patients who've visiting the BayCare drive-thru COVID-19 testing sites have begun to come back from the private laboratories where they were sent, though not nearly as quickly as BayCare had expected. Nationally, labs processing COVID-19 tests are facing longer and longer backlogs. Originally expected to take about five days to be returned, results from private laboratories have increased several days as the volume of testing nationwide has grown. When results are returned, BayCare calls the patient and also reports results to the Florida Department of Health as required by law.
Testing sites open Monday, 9 a.m. to Noon:
• BayCare Urgent Care (Carillon),
900 Carillon Parkway, Suite106, St. Petersburg.
• Gulf High School,
5355 School Road, Port Richey.
• BayCare Urgent Care (Haines City),
6245 U.S. 27, Haines City.