TARPON SPRINGS — City leaders recently agreed to add a number of decorative features that will add a distinct look to the downtown district.
In addition to approving a four-sided clock that will be placed near Craig Park, city commissioners, sitting as the Community Redevelopment Agency, agreed to install a railroad arm that would hang over a portion of the Pinellas Trail outside the historic train depot. The agency also agreed to install new trees and acorn lighting in some spots downtown.
Details of the features were discussed and, in some cases, finalized during a pair of meetings in January and are designed to improve and enhance the experience in the city's historic downtown district.
"The CRA is a special fund used to encourage growth in a certain area of Tarpon Springs, and I believe the clock will add a nice touch of character to the historic district for many years to come," said Vice Mayor Jacob Karr, who suggested the clock idea last year.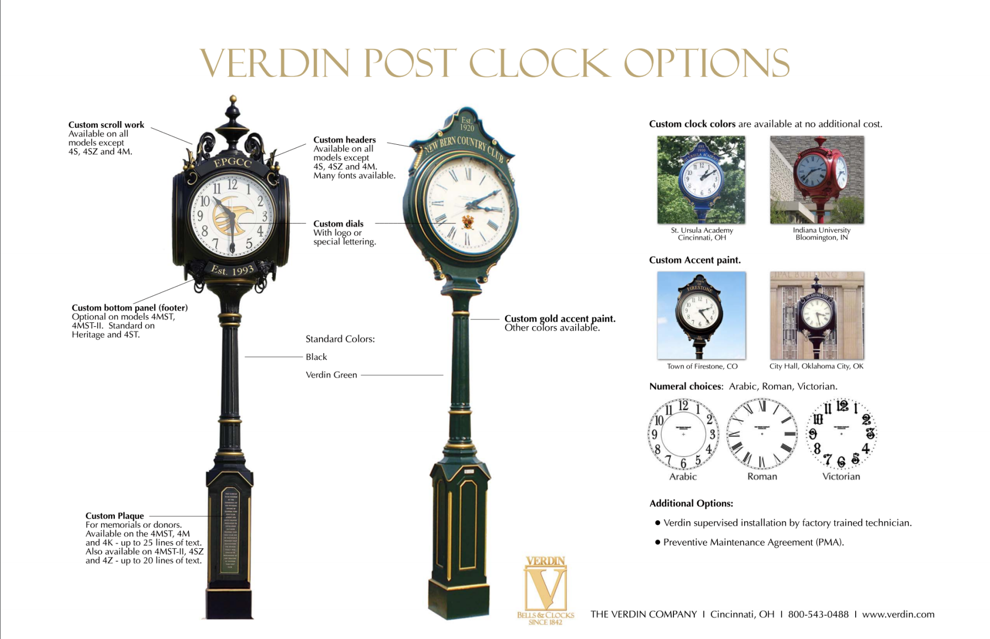 The clock design features four sides with custom scroll lettering above and below the faces that sit atop a painted metal pole with a custom plaque near the bottom of the base. The piece, estimated to cost roughly $40,000, will be installed either right outside the stairway at Craig Park or across the street on the corner of West Tarpon Avenue and South Bayshore Boulevard on the vacant lots Tarpon voters approved the CRA to purchase for $650,000 via referendum in November.
While the commissioners unanimously approved the four-sided feature, local architect Ed Hoffman spoke out against the installation.
"The installation of new monumental historically designed clocks seems redundant, since Tarpon Springs already has a real historical clock recently restored crowning the old City Hall building downtown," Hoffman said in an email that was read during the Jan. 12 CRA session.
With the clock approved, the agency turned to the railroad arm, with each member sharing their opinions on the feature. While there were differing opinions on the potential design — either traditional (straight) or arched — and colors, there was unanimous support for the installation.
"This is something we've been talking about literally for years, so I'm excited to see it (moving forward)," Commissioner Townsend Tarapani said, adding he likes the arched design in brown and white.
The CRA ultimately consented to the traditional style in brown and white. City Manager Mark LeCouris estimated the cost at roughly $50,000.
During the Jan. 26 CRA meeting, staff detailed plans to add new trees and lighting along East Tarpon Avenue from Pinellas Avenue to Huey Street, features that are designed to cosmetically improve the area.
Following an extended discussion, LeCouris said he had enough direction to bring final designs and cost estimates back to the board for approval.
"The effort to beautify the downtown CRA area has been going on for quite a while now," Mayor Chris Alahouzos told the Suncoast News, adding, "From the time we took jurisdiction of Tarpon Avenue from the state we've been able to do many improvements. Also, we offer incentives for business owners to beautify their structures and buildings. So, you're going to see many improvements to the downtown."
Regarding the recently approved items, Alahouzos said, "The clock is going to beautify the Spring Bayou area, and the railroad arm is another item we believe is going to enhance what's already there, the historic Train Depot. And wherever we can put more trees and lights we will as we continue to beautify the area as much as possible."