NEW PORT RICHEY — There's a medical professional for every health need. Whether you need a physician, a chiropractor, a psychiatrist, or anything in between, there's always some place in the county to help you. Instead of going from site to site, a local church decided to hold an event where people could find a solution for all their medical needs in one place.
A community wellness event was held Jan. 5 at First Baptist Church of New Port Richey, 6800 Trouble Creek Road. The event was put on for the first time with the help of the BayCare Faith Community Nursing program at Morton Plant Mease Hospitals.
There were 25 vendors set up in the lobby of the church, including Serving Health Insurance Needs of Elders, better known as SHINE, Tobacco Free Florida, Amputee Coalition, Florida HEALTH and Wright's Natural Market.
There was also a firetruck and ambulance for children to explore.
Free health screenings were the highlight of the event with people having the opportunity to test their blood pressure, glucose level, cholesterol and more.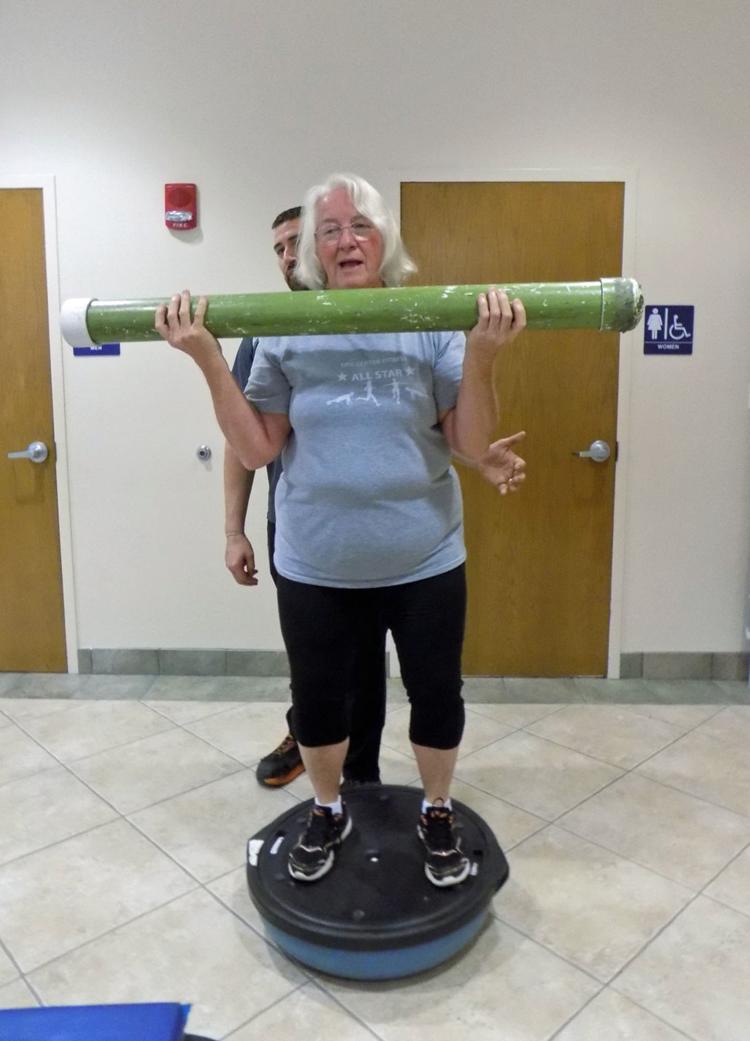 Lois Petermann is one of the faith community nurses at the church and she was one of the main driving forces behind the event.
"We want to focus on wellness," she said.
The Rev. Jay Huddleston, senior pastor of First Baptist of New Port Richey, thanked Petermann for the success of the event, adding she is "very passionate about health and wellbeing."
He added, "One of our vision planks is to love on the community."
David Phillips, the church's business administrator, liked how the resource event fit in with that most common of New Year resolutions, getting fit and losing weight. It also served the older Pasco residents.
"First of the year, everyone is getting on board. That's why we decided to do it at this time. We all need to be more healthy and this is a good way," Phillips said. "Plus, we have the senior community around. Income is an issue; health insurance is an issue. So free screenings are a good thing."
Susan Fontaine, the supervisor of Faith Community Nursing BayCare, wanted to partner with the church to showcase local organizations to help those who struggle to find resources.
"There are so many people with need and they don't know where to get help," Fontaine said. "We brought these people in from the community, so people can learn who is available locally to help them."
The faith community nursing program allows unpaid nurses of faith to use their skills to keep people healthy and well in body, mind and spirit.
"We don't do medically directed care," Fontaine said. "We're consultants, liaisons, facilitators."
For more information about the church, call 727-849-4210. For information about faith community nursing, visit BayCareFCN.org.