SPRING HILL — Thanks to funds distributed by the Hernando County Coronavirus Aid, Relief, and Economic Security (CARES) Act, Bright Beginnings Preschool was one of 64 child care centers in the county contracted with the Early Learning Coalition of Pasco and Hernando Counties Inc. to receive funding for PPE and cleaning supplies.
County officials gathered outside of the preschool, masked up, to discuss how these funds have been critical to maintaining a safe environment for students and staff. The Hernando County Early Learning Coalition branch received $71,872 while Pasco County's Early Learning Coalition received $159,400. Pasco County currently serves 165 providers.
The Early Learning Coalition is a nonprofit organization that aims to support high-quality educational programs for every child. It oversees Florida's voluntary prekindergarten program and offers a School Readiness program for low- and moderate-income working families through subsidized child care.
"Thanks for helping us out and getting us items that we can't always get. We don't have the ability to go to a Walmart and pick up 10 cans of Lysol, which is pretty much what we're going through a week right now," said Alicia Bates, office manager at Bright Beginnings Preschool. "We can't send every single staff member to get them and they're limiting us."
A survey sent out to child care providers contracted with the Coalition offers the nonprofit some insight as to what these centers need from a week-to-week basis. Sanitizing wipes, gloves, and thermometers are among some of the most sought-after essential items.
Steve Knobl, executive director of the Coalition said, "They've done a really good with following the CDC guidelines and it's been difficult at times because they're losing half their profit. They're really heroes through this whole process. The school district closed and locked down in March, April, May, and places like this stayed open because parents had to work."
Bright Beginnings Preschool is one of the larger child care centers in Hernando County, but because of COVID-19, it has had to close its pre- and after-school programs. Class sizes have been decreased from about 11 students to nine, and children are remaining with the same teacher all day instead of switching to a new classroom in the afternoon. Classrooms are also cleansed with a fogging machine at the end of the day and in between playground visits.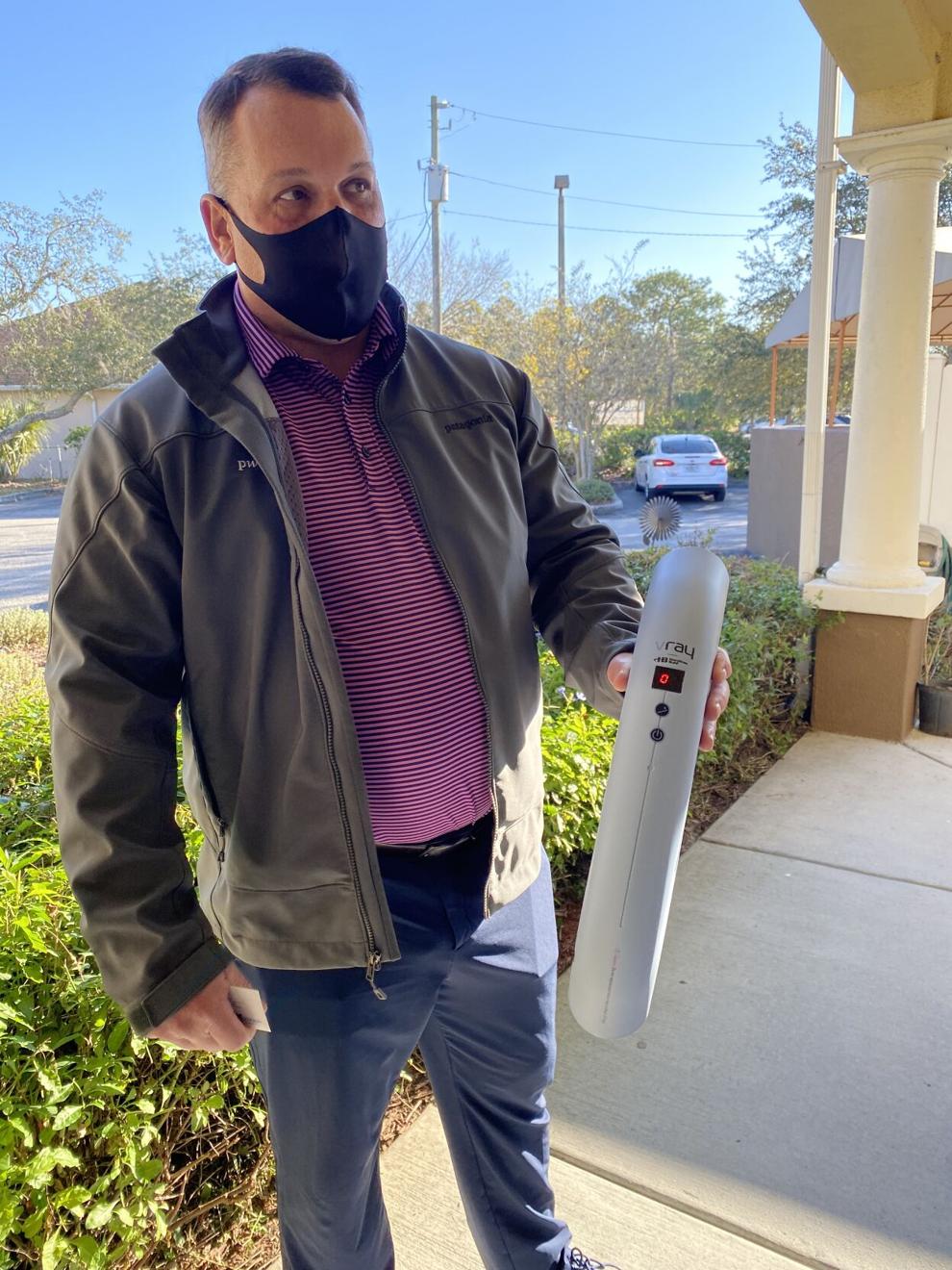 "We're seeing a lot less germs in the center," Bates said. "We're not mixing groups anymore, which makes it safer for our teachers and parents so that those children aren't coming home that have been in contact with a hundred other children during the day."
Hernando County Commissioner Jeff Holcomb explained how as CARES Act funding came through last month, the county looked at the community's needs to see what would be some of the best ways to distribute funds.
"We were looking to serve the entire community with that money," Holcomb said. "We looked at many different parts; some of the restaurants were hit really hard as well as some of the small businesses and larger businesses, and then a lot of the charities around the county, too. A lot of that funding is across the county for different groups that do seek funds."
For more information, visit www.phelc.org.