BROOKSVILLE — If you've never experienced the Brooksville Native American Festival, it's time to observe for yourself why it was named one of the Top Twenty Events by the Southeast Tourism Society.
And this year's event is right around the corner, scheduled for Feb. 3 and 4 at Florida Classic Park, 5360 Lockhart Road, east of Brooksville.
The Native American Festival grows every year, providing two fun-packed days of hands-on education, live entertainment, arts and craft and food vendors, in a family friendly environment. It is expected to surpass the record-breaking crowds last year that tallied well over 8,000.
In its inaugural year, 2014, 5,000 people came out to show support. In 2015, that number jumped to 7,000. 2016 to 8,000. In 2017, it was named a recipient of the Top Twenty Events, opening the festival to more than 1,500 media outlets that assisted with promotion. This year is expected to top all previous records.
The purpose of the Native American Festival goes beyond clean fun and family-friendly entertainment.
"Our mission is to provide hands-on education and entertainment for all ages, as well as authentic programs and vendors to keep our visitors engaged," said Mary Kirkconnell, one of the event's creators, in a press release. "We want the entire family to be caught up in Native culture from start to finish."
Each year, the lineup of activities includes a creative sampling of various categories. A combination of dance, music, artists, and craftsmen gather, many from across the country, to display their unique talents.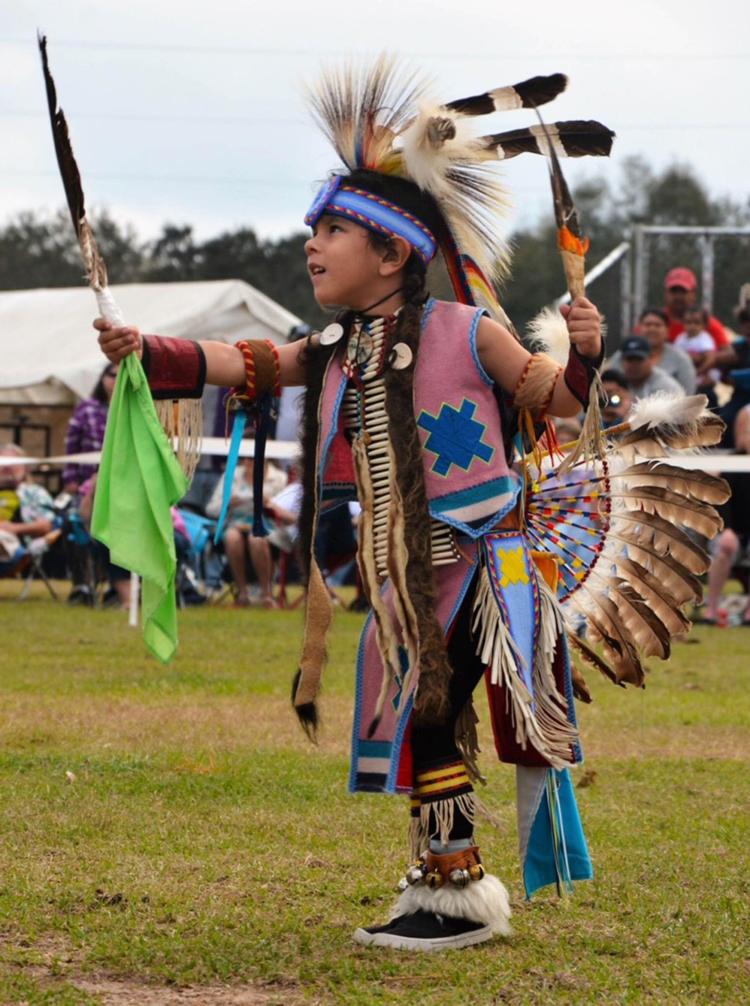 Both days will be packed with dance, music, primitive skills demonstrations including building a fire, arts and crafts for purchase, authentic Native tastes including Fry bread and Buffalo burgers.
The tentative schedule for both Saturday, Feb. 3, and Sunday Feb. 4, is:
● 10 a.m. - Gates open
● 10:30 a.m. - Welcome
● 11 a.m. - Featured Dance Performers
● 11:30 a.m. - Intertribal Dancing
● From Noon until 4 p.m. - Entertainer/Dance Group every half hour
● 5 p.m. - Intertribal Dancing (Sat)
Cost for the event is $8 for adults, $4 for children, free for ages 5 and under. All featured activities, not including food and other items for purchase, are included with the price of admission.
For additional information, call 727-389-1395.