BROOKSVILLE — He lost his father when he was 9 and was an orphan by early adulthood after his mother also passed. And his youngest son, Shaquille, suffered epilepsy and reactions to seizure medications that effected his development.
But Jackie Wilson isn't angry. Instead he's filled with gratitude for the life lessons he learned. He now uses them to help kids in Hernando County find a valuable path. He grew up in Jersey City, the youngest of eight children.
"We came from a rough neighborhood," he said. "A good day at school was one with no fights. If you made it home, that was a good day."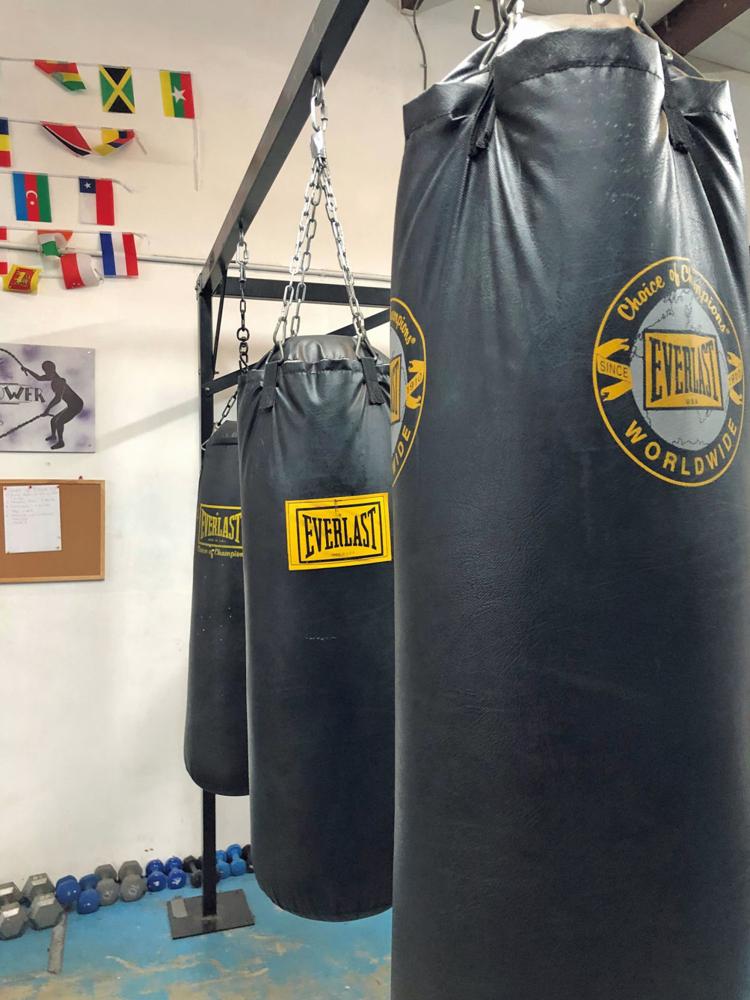 He got into a little trouble and might have been a product of that rough neighborhood. But one day he was confronted by the owner of a boxing gym while walking by.
"He said 'I heard you like to fight. Why don't you come fight in my gym?'" Wilson remembered.
The owner, Wilson's mentor, was Jimmy Dupree, a Jersey City boxing legend.
That was when things began to change for young Wilson. He and his siblings started training at the gym.
"He taught us how to box," he added. "But more than that, he taught us about life."
Wilson dreamed of boxing professionally and continued his passion after enlisting in the Army. But he was injured and honorably discharged at just 23. Now he dedicates his time to helping kids find their spirit.
In a gym off Chambord Street, in the Sunshine Grove Road Industrial Park, Wilson has built a sort of refuge for children and adults through the skilled art of boxing.
Shaquille's Boxing Club Operation Turn Around, named after his youngest son, looks like one Sylvester Stallone might have trained in one of the "Rocky" movies. It sports a boxing ring, a row of punching bags and used boxing gloves that rest on a shelf for anyone who needs them.
The interior of the gym reflects inspiration at every turn. Walls display quotes of determination and flags from various countries help Wilson remind the kids that their futures are dependent on the choices they make.
The flags are a wonderful conversation starter, he said. He often begins by asking a new student where he'd like to travel. "I tell them it doesn't matter where you come from or what your education level is, you can travel the world. I tell them all the places I've been to. And it opens their eyes to the possibilities," he said. "Leave Brooksville. Leave Florida. See different things."
With government grants and generous donations, Wilson is free to train children ages 6 to 18 at no cost. Adults can train for $25 a month. And he's worked with as many as 160 students since opening a little more than a year ago. The gym is a tax-exempt, not-for-profit organization.