TARPON SPRINGS — When Sara Ratza, owner of the new Ratza Chocolate shop at 11 N. Pinellas Ave. in Tarpon Springs, was majoring in art and design in college, she didn't envision a career as a chocolatier.
But the former art teacher, who is also a board-certified holistic health practitioner and Western herbalist, was drawn to the art of making chocolate while working at the Eco Bean coffee shop five years ago.
"I helped build the food menu and I was working with raw chocolate for deserts and I really enjoyed making chocolate and learning how to make chocolate without refrigeration," the affable Ratza said on visit to her shop in early September. "I started researching and educating myself and I was really called to the whole process. Being a board-certified holistic health practitioner who went to herbal school in St Petersburg to learn about using food as medicine, I decided to use that as my business."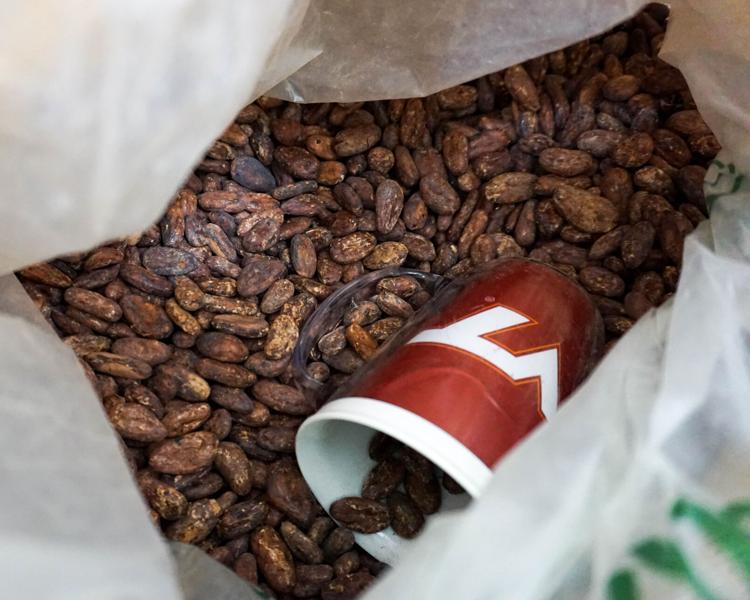 Ratza began selling her handcrafted chocolates online and at places like the Dunedin Downtown Market, but after Eco Bean closed earlier this year, she was forced to find a new kitchen space and she decided to follow her newfound passion and put a deposit on the vacant shop in March.
"We didn't sign the lease because of the pandemic, and we had no equipment, no supplies and my husband, who's a musician, was also out of work," Ratza recalled. "But I said, 'We have no choice. We're doing it!'"
Thanks to a successful GoFundMe campaign Ratza eventually signed the lease and purchased supplies and new equipment; now that she's got her own space, she's been able to pour all her efforts into what she calls Pinellas County's only "small-batch, artisan, bean-to-bar chocolate company."
"Everything I do is vegan," Ratza said, "and everything I do is organic."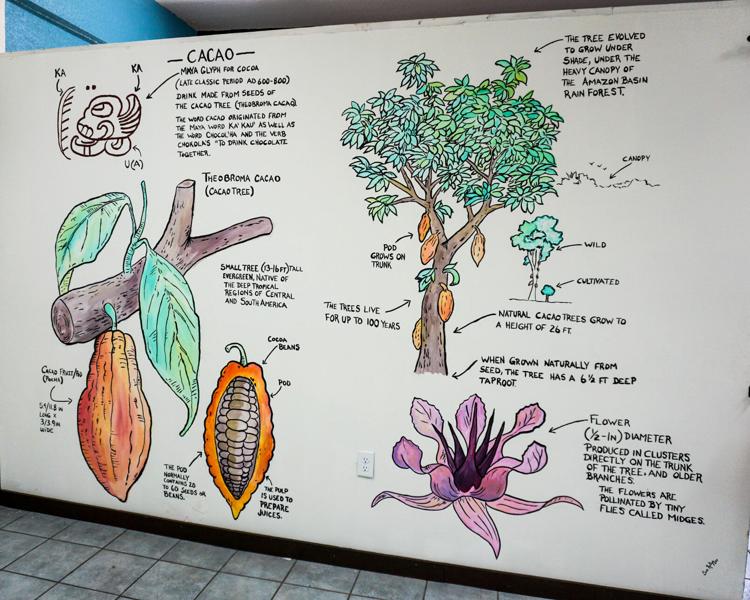 She explained how her background allows her to have complete control over her product, from the cacao beans imported from Central and South America to the sugarcane sourced from southern Colombia.
"I have complete control over what my product tastes like, from the sugar to the beans to the packaging," Ratza said, noting she designed the simple yet elegant labels that adorn her products. "As a plant person … I believe we should know what we're putting in our bodies."
With a focus on dark chocolate and not the more popular milk chocolate, Ratza, who compares herself to a craft beer brewer, said she understands her chocolate is not for everyone.
"It's okay if it isn't for you," she said. "This isn't for everybody, just like craft beer isn't for everybody. This isn't a Hershey bar. People who love and appreciate chocolate appreciate what I'm doing. Others experience sticker shock. But it's worth it when you know you're having a good product."
Indeed, Ratza's shelves are lined with bars that feature flavors like Aphrodite and Blue Lotus, Spiced Chai and Self Love, making it apparent this isn't your typical old-school chocolate shop. But that's what sets Ratza's chocolate apart. "Someone said my chocolate is like a journey for your palate," she said, adding, "I think I might adopt that as my slogan!"
With her brick-and-mortar business officially off the ground, Ratza is already planning for the future.
In addition to offering chocolate-making classes and expanding her product line, she said she'd love to collaborate with local breweries and restaurants to come up with unique pairings and tasting events.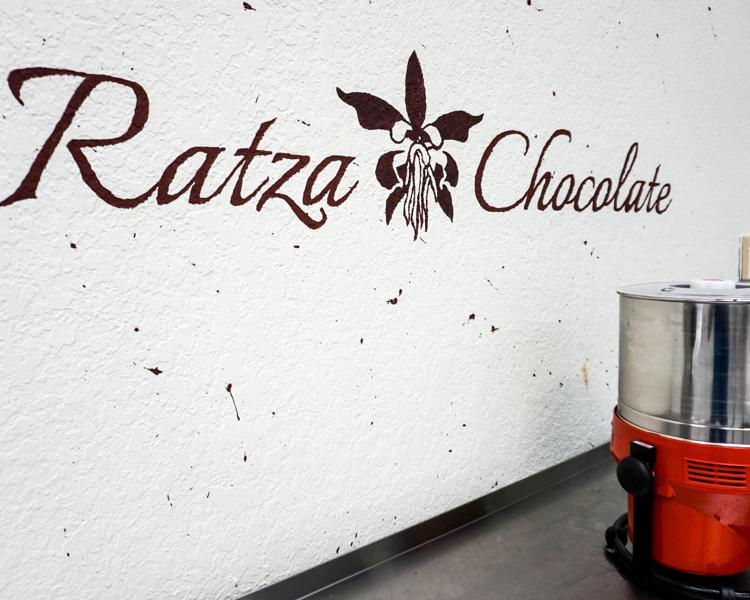 "I also want to do baked goods, like bonbons and truffles, and I'm almost ready to start getting my bars into places, but I'm not there yet," Ratza said, adding she "didn't expect to be at this point so soon."
When asked why she believes her business is already booming, Ratza said it all comes back to chocolate. "There's something really special about chocolate," she said, noting one of her favorite films is, of course, "Chocolat" with Johnny Depp. "People find comfort in chocolate. It's heart-opening and it makes your problems drift away."