SPRING HILL — Jazz has been heralded as one of the greatest American inventions, with most tracing its origin to early 20th century New Orleans. While historians differ on the roots of jazz, the members of the Hernando Jazz Society stay focused on one thing: keeping it alive.
That mission is executed faithfully the second Sunday of every month, except for Mother's Day, in May, at the Wellington at Seven Hills Club House, where musicians of the group, and sometimes guest bands, perform for a packed room and an often-crowded dance floor.
"It's a great time for everyone," said Ed Lawrence, society president and vocalist with the group's band.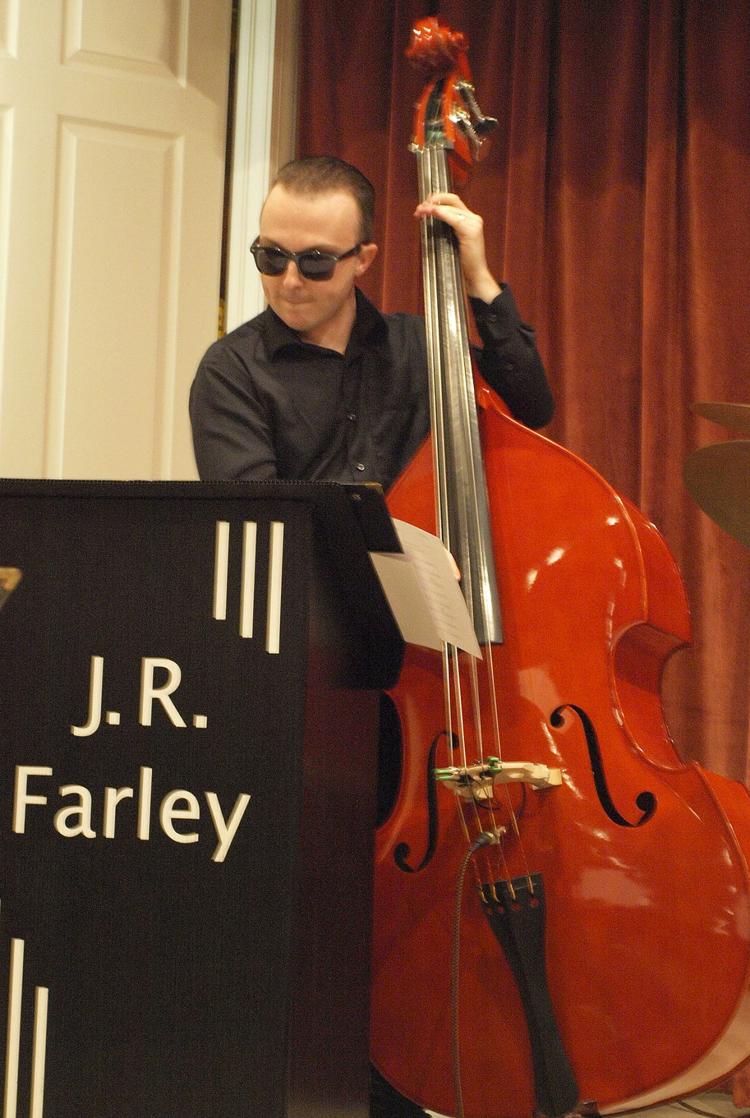 The performances run 2-5 p.m., there is food and a bar available. Members are admitted free, while non-member singles pay $10 or $15 for a couple. Season tickets are available for nine performances for $50 for singles and $100 for couples. For more info, visit www.hernandojazzsociety.org.
The focus at the monthly gatherings is dance music, said Lawrence, along with some standards like those made famous by Frank Sinatra, and even some tunes with a disco vibe.
"Most of the people who come like to dance; they're not necessarily jazz fans," he said, so the band tries to keep them happy.
But members of the band like to kick it with some pure and challenging jazz numbers, so the music director always tries to "slip in a couple of tunes for them," said Lawrence. It's how they scratch their itch for "real jazz."
A lot of the music played is from the big band era. Many of the players were members of popular bands during that era.
"We have some phenomenal players who've been with some really big bands," said Lawrence.
He says the society needs more.
"Right now, our focus is getting some more good musicians," he said. "It's something we really need."
For those thinking of joining, sit-ins are welcome during some performances, but Lawrence said the band's standards are high and it takes an accomplished musician to fit in.
"The ones who come and find out they're in over their head don't come back," he said.
The Jazz Society had a humble start, when a few Spring Hill-area musicians got together to jam at each other's homes, eventually incorporating as a nonprofit organization and boasting as many as 250 members, with a couple dozen or more forming the band. Today membership has fallen to about 120 and the group is working to build it back up, as the stronger membership means it can help more musician students with scholarships, the society's primary charitable mission.
The Wellington Sundays are not to be missed, said Ed Carpio of Spring Hill. A member from the beginning and sometime singer of Latin tunes with the band, he's been involved with the society from the start.
"It's great," he said. "It's a really entertaining day."
His wife, Peggy, is thankful for the gatherings and looks forward to them every month.
"Praise the Lord, they're keeping this music alive," she said.
She also looks forward to annual performances at the Spring Hill Branch Library, where in addition to music, the history and evolution of jazz music is part of the presentation.
Alphonse Alfiero attended the Jan. 13 event, where the guest band was the J.R. Farley Orchestra, from New Port Richey.
"It's very nice and I've been coming since the beginning," he said, only taking a break recently when his wife became ill.
A fan of big-band music and an avid dancer, the widower says he's back and is a ready and willing dance partner for anyone interested.
The Wellington at Seven Hills Clubhouse is at 400 Wexford Blvd. The Spring Hill Branch Library is at 9220 Spring Hill Drive.