PORT RICHEY – A brazen daytime pharmacy robbery netted a Wesley Chapel man up to $18,000 in cash and more than 43,000 pills, but the thief's time with that haul didn't last long.
With the help of some outside agencies, the Pasco County Sheriff's Office located, interviewed and detained William Hennessey Jr., 37, on March 27 – four days after the break-in and burglary of SunTrust Pharmacy, 6237 Ridge Road in Port Richey.
The Pasco County Sheriff's Office held a press conference March 28 to provide more details into how, according to investigators, Hennessey pulled off the heist and how authorities tracked him down.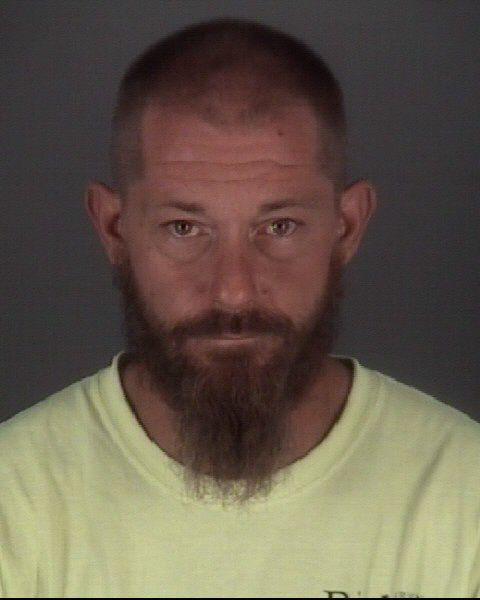 The sequence of events began with surveillance cameras capturing Hennessey tampering with the business's back door around 2:59 a.m. and setting the alarm off. He took off running and the alarm company alerted authorities. When a sheriff's deputy arrived, he noticed the back door appeared to be damaged, but no entry was made.
Hennessey returned within "several minutes" of the deputy leaving to damage some exterior cameras, Detective James Berberich said during last week's press conference in New Port Richey. Hennessey left again for a few hours before returning and successfully entering the building at about 7 a.m.
Berberich said he spent about 25 minutes inside "rummaging around" before removing a roughly 5-foot tall, 2-foot wide safe from the pharmacy. Hennessey can be seen on surveillance footage pulling his silver Nissan 350Z convertible around to the back of the pharmacy with the top down. The vehicle then can be seen exiting the parking lot and heading eastbound on Ridge Road in broad daylight with the safe in the passenger seat.
The safe was said to contain oxymorphone, oxycodone, morphine, methadone, fentanyl patches and between $16-18,000 in cash.
The Pasco Sheriff's Office requested the assistance of surrounding agencies to identify the suspect and got it from the Hernando County Sheriff's Office. Hernando deputies were able to identify Hennessey from previous investigations and knowledge of who he was, Berberich said.
Hennessey's vehicle was at his residence, 32513 Whaley's Look, Wesley Chapel, and Pasco deputies watched the home for "multiple days," said Detective Anthony Justice. Deputies obtained and executed a search warrant at Hennessey's address March 27. The search discovered more than 21,000 pills, including nearly 4,000 in Tupperware containers in the trunk of his car.
During an interview, Hennessey told detectives of another location where he stashed a bag containing more than 20,000 pills and about $1,500 in cash. He first denied involvement before admitting to the crime when told of video and other evidence investigators had recovered.
The sheriff's office's investigation continued as of last week and, Berberich said, pills and cash remain missing. "He told us that he had destroyed some pills. We don't know for that to be certain. We're taking his word on that right now."
Detectives believe Hennessey spent some of the cash in the days between the robbery and his capture. He paid $4,400 in cash for a motorcycle the day after the burglary, they say.
Hennessey also paid his landlord upfront with cash, Berberich said, adding that was something he had never done before. "He's always kind of late with rent."
Hennessey was booked into the Pasco County Detention Center on March 27 and he faces multiple charges, including business burglary, theft of controlled substances, grand theft, possession of burglary tools and several pending drug trafficking charges.