TARPON SPRINGS — In a bid to bring some holiday cheer and spur local shopping during what's been a largely joyless year, the Tarpon Springs Chamber of Commerce held its inaugural "Deck the Halls" holiday decoration contest this month.
And based on the number of participants, and the effort some business owners put into the contest, the event was considered a success.
"Congratulations to the winners of the of the Chamber of Commerce Christmas Decorating Contest Deck the Halls!" a Dec. 19 chamber Facebook post read. "We had almost 20 businesses participate and eight judges had a difficult time ranking everyone. We gave away $500 in prize money to the top 3. The three trophies were impish elves who couldn't wait to find their new homes to create havoc!"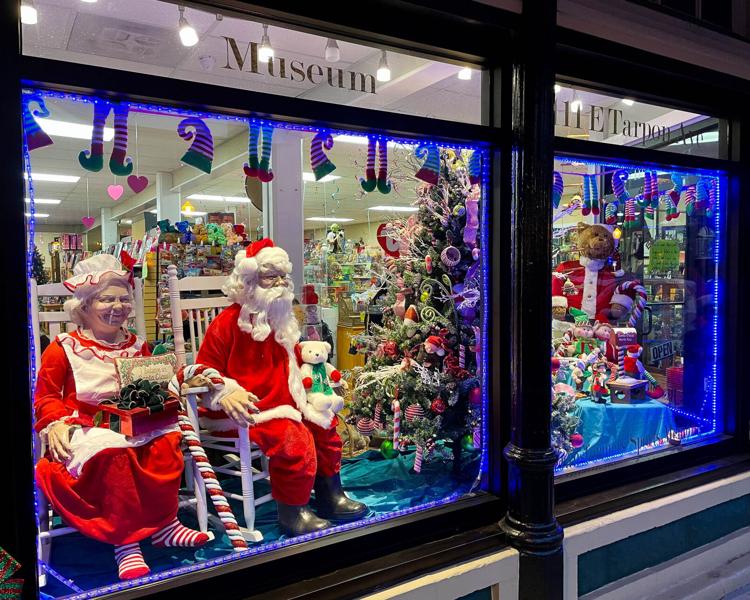 According to the post, the top three finalists were Narcosis Scuba Center in first place, Bear Haven Vintage Toys in second and the Unicorn Emporium third.
After chamber president and chief executive Jean Hungiville presented a check to Narcosis owner Capt. Joyce Hannaseck on Dec. 18 following the weeklong contest, event organizer and longtime chamber employee Jack Spirk said "Deck the Halls" is here to stay.
"A big thank you to our judges and all of the entrants," Spirk said via email. "This will now be one of the Chamber's new traditions. And don't forget to shop local."