NEW PORT RICHEY – February brought the groundbreaking for TouchPoint Medical's 142,000 square foot global headquarters in Pasco County and with it, more than $23 million of investments and the promise of 116 new jobs.
The Pasco Economic Development Council is hoping that "big get" helps shine a brighter spotlight on what the county can offer to companies and industries who might be eying a piece of Pasco property.
Juawana Williams, vice president of the PEDC, came to the April 23 County Commission meeting and presented the EDC's report for the second quarter of the year.
That report contained successes and an even greater push to get businesses to locate in the Suncoast area.
The reason Williams was giving the report silently displayed the ongoing work of economic development.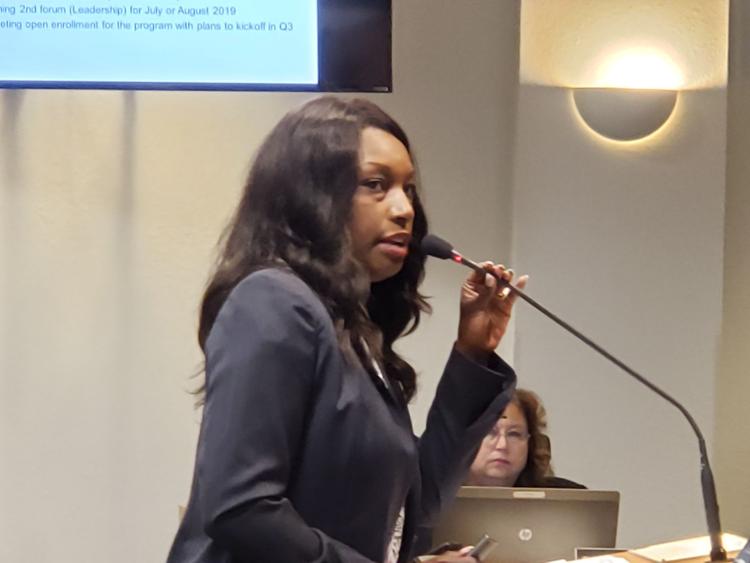 PEDC President and CEO Bill Cronin had just returned from Japan, where he met with companies that showed an interest in locating here.
Williams said there had been 50 inquiries asking about putting companies in Pasco County within the last 12 months.
There are 42 projects actively underway according to the county's Project Pipeline website. Fifteen of those are manufacturing-related.
She added that the EDC has seen their goal of 15 projects for the budget year almost halfway realized and there have been 101 jobs created and added $24 million of capital investments to Pasco's business landscape.
While the recruitment of new business is an important mission, Williams said the PEDC has set a goal for this fiscal year to visit 90 companies who already have their doors open in Pasco in order to maintain and cultivate those relationships.
"We are definitely looking to be more attractive worldwide and try to obtain news coverage nationally," Williams said. "We just signed a contract with a company to be able to track coverage from our community on digital blogs, television and radio. We want to be able to better track where our name is being mentioned."
She told the Commissioners the EDC will begin work on its next three-year plan later this spring.