BROOKSVILLE — What is a summer barbecue without Frazier corn?
A record number of customers lined up outside Frazier Farms on Saturday May 18, the opening day of the first of two spring harvests. Clearly they weren't willing to find out.
For nearly four decades, the iconic corn fields off Manecke Road, west of U.S. 98, have harvested some of the juiciest and plumpest ears of yellow, white and bicolor sweet corn.
A continuous line of customers crowded along the walkway from parked cars that spilled into the street. They loaded up their pre-ordered bushels, enough to get them through the next few days.
And owners David and Sharon Frazier, along with the entire crew, navigated the demand with grace.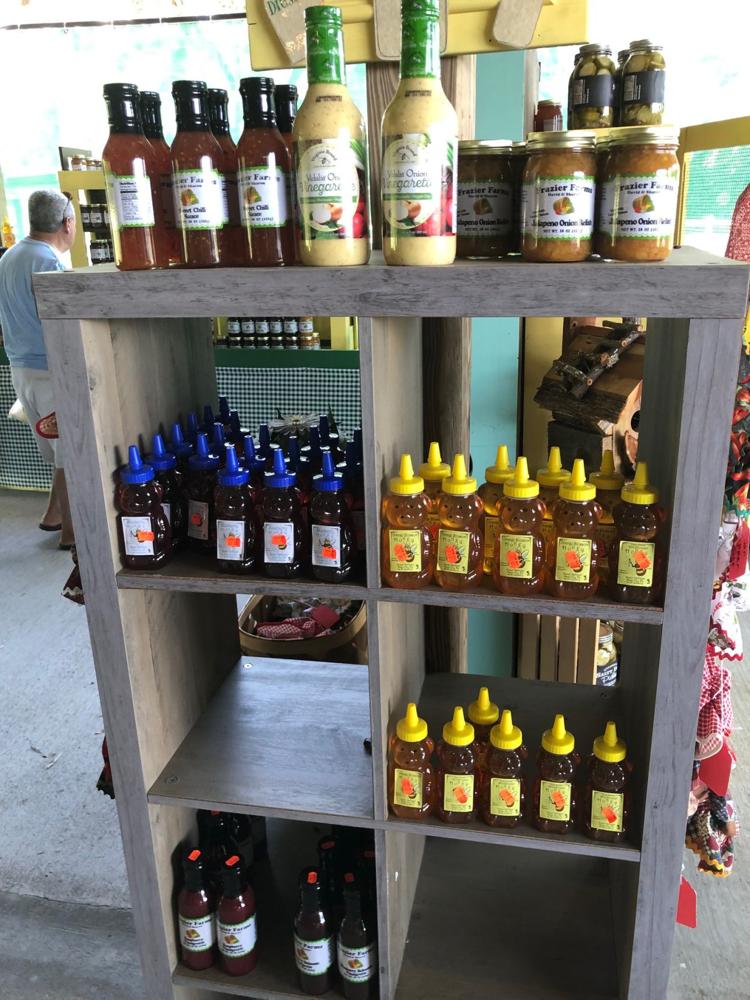 Season harvest openings occur twice in the spring and once in the fall. This second spring harvest will close up somewhere near the beginning of July. Each brings a few weeks of activity, until all the corn is gone for another season.
Many loyal customers plan for each harvest, kept in the know through the farm's Facebook account. They regularly update what is available, including an assortment of other produce, local honey, jams and jellies and other novelty items.
Frazier Farms has been selling their homegrown corn for decades. The cozy farm rests peacefully for a good portion of the year, serene and relatively undisturbed. But during their two spring harvests and the fall harvest in October, the farm becomes a bustle of activity.
Harvest season openers mean long days for the Fraziers and barely a moment to breathe until the corn is gone.
At times customers have lined up outside the gate and down the street. It's been that way since the early 1970s, when David and Sharon took the farm over from David's father.
The Fraziers stumbled on a niche that others have tried to duplicate. But no one has gotten it quite right. "About 90 percent of our business is word of mouth," David said. The testimonials play like a folk song, motivating the Fraziers to keep doing what they're doing.
David has experimented with other crops, including blueberries and strawberries. "But it got to the point where I didn't have enough room for the corn," he said.
The 11 irrigated acres are now reserved strictly for sweet corn, yellow, white and bi-color, which, David explained, all taste about the same.
There is little question that a trip to Frazier Farms is more than a produce stop. The farm satisfies nearly every sensory need that might be responsible for relieving stress. The covered shelter where the vegetables are displayed has an old fashioned, country store appeal, arranging varieties of fresh fruits and vegetables in bulk bins. The smells of fresh watermelon, corn husks, and clean farm air fuse together and combine to engage every one of the senses.
The Fraziers has kept their prices constant, even during tougher times, when the cost to produce the corn has climbed. Nor has the quality has not been compromised.
It's more than just a business, though. David and Sharon can't hide their pleasure when customers return, year after year, allowing them a chance to catch up. In fact, the conversation among visitors is casual, like small talk among friends.
Frazier Farms is at 20175 Manecke Road. It is open from 10 a.m. until 5 p.m. Monday through Friday, and from 9 a.m. until 2 p.m. Saturday. Visit them on Facebook for updated information. 352-232-0802.